Snoozybears.org

Trips & Pictures

Forestdale Creek Snowcamping (Sierra Club), 3-4 Feb 2007
Forestdale Creek Snowcamping (Sierra Club), 3-4 Feb 2007
(Click on pictures for full-size image)
---
The trip out to Forestdale Creek was good, with warm, sunny weather. The snow was actually better than expected - not bountiful, but at least decent coverage throughout the hike in. South and west faces were typically fairly bare/melted, though.
Good law-abiding citizens, we are!
The new YangFang snow-saws (thank you Mark Johnson!) were put to good use, to make blocks and a number of (very bright!) snow lanterns. (Alas, I only took pictures of the first one)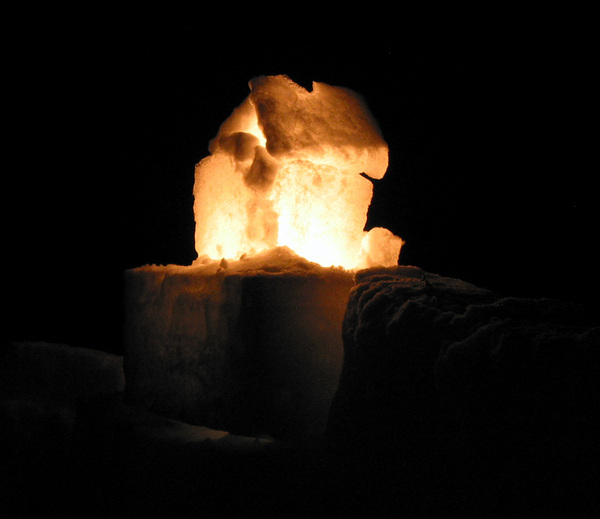 We wandered out for a nice moon-lit hike to warm up in the evening.
The snow kitchen
Various snow shelters
On Sunday we took a day hike up a neighboring peak
In summary, a great trip! Better conditions than expected, alas not enough snow for decent snow-saucering (in fact, both saucers broke! (alas unphotographed) Hopefully we'll have better luck with that next time!)
---
Snoozybears.org

Trips & Pictures

Forestdale Creek Snowcamping (Sierra Club), 3-4 Feb 2007