---

The church where Mark was baptized back in Oct 1972... (My parents are not very religious, but they liked the church so much, they decided on the spot to baptize me there - the specific religion wasn't important...)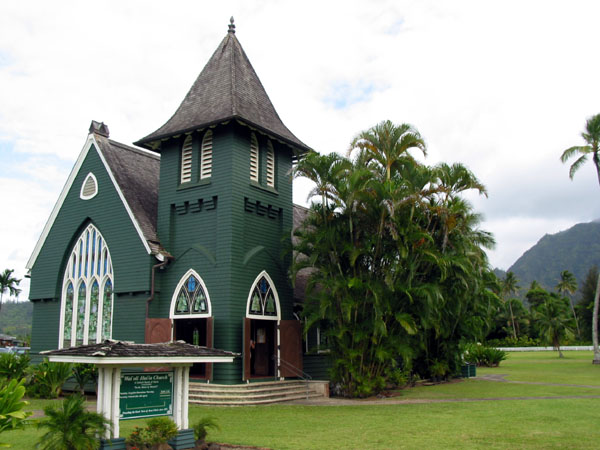 (The baptism was under this coconut tree, if it's still the same one...)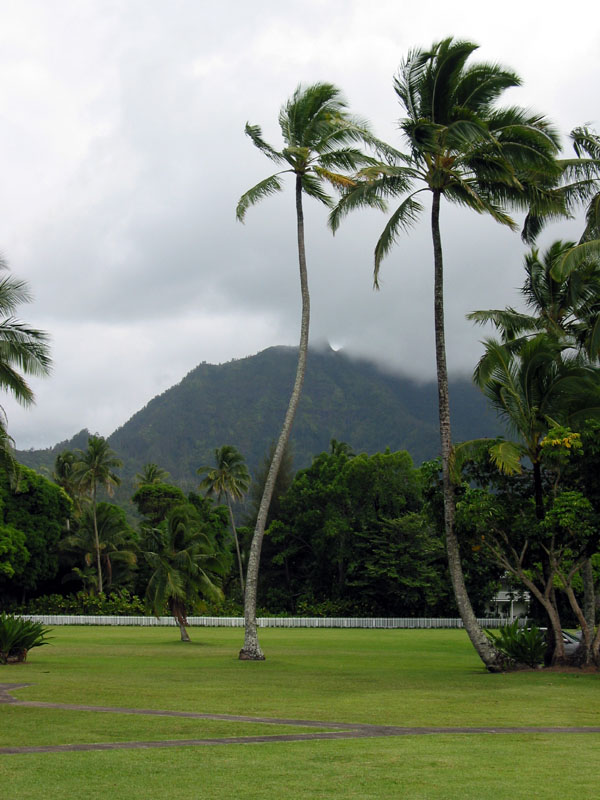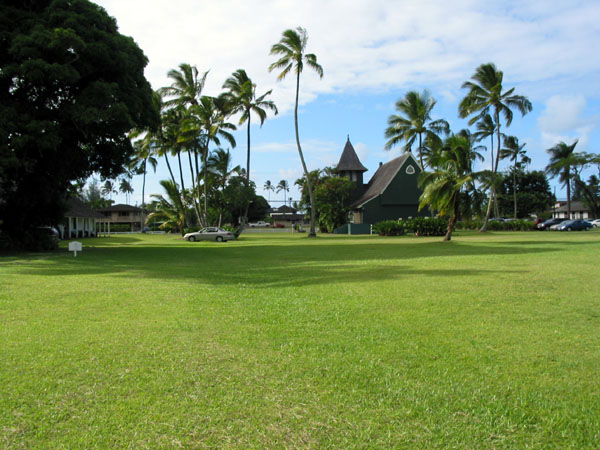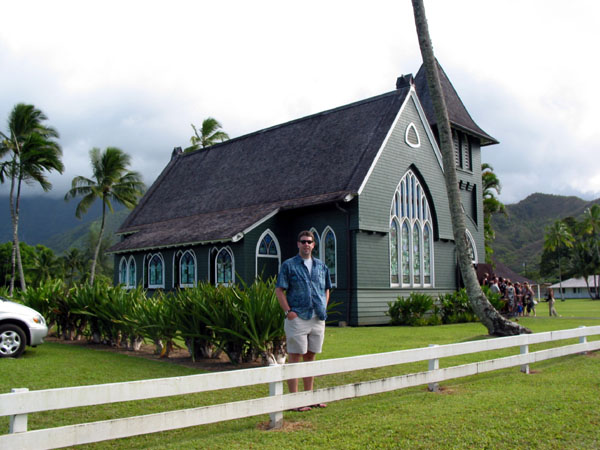 Sunset at Hanalei Bay: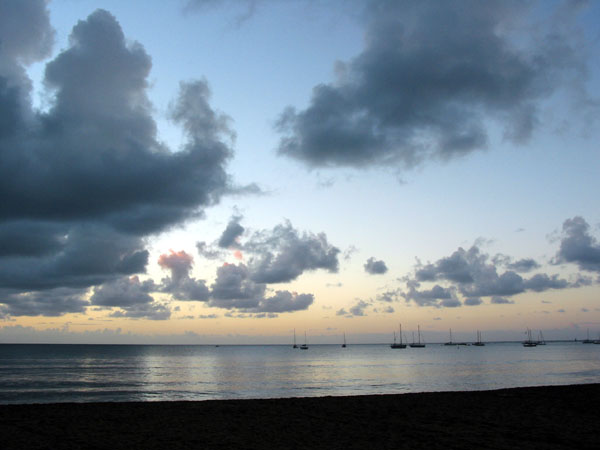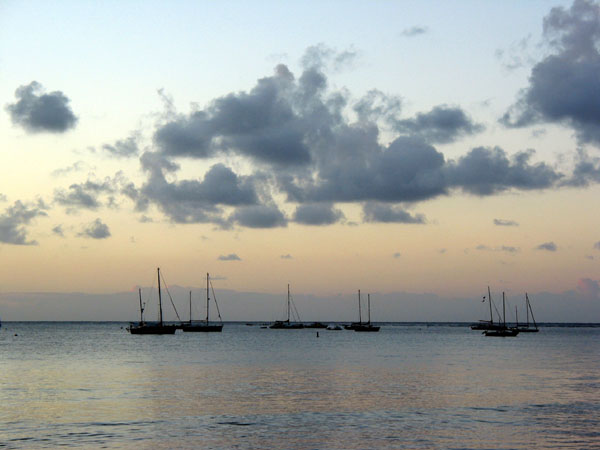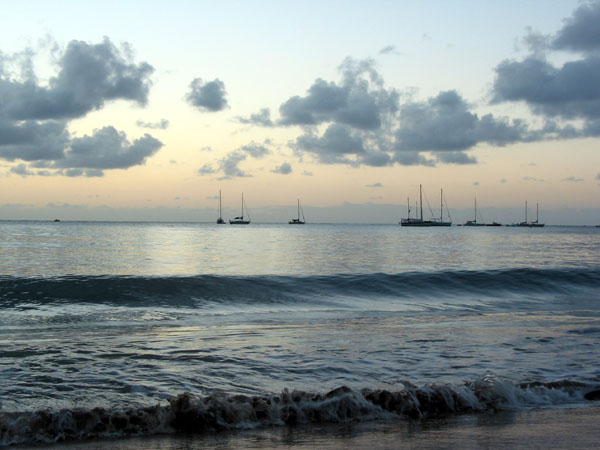 Ke'e Beach, one of the better snorkeling spots on Kauai: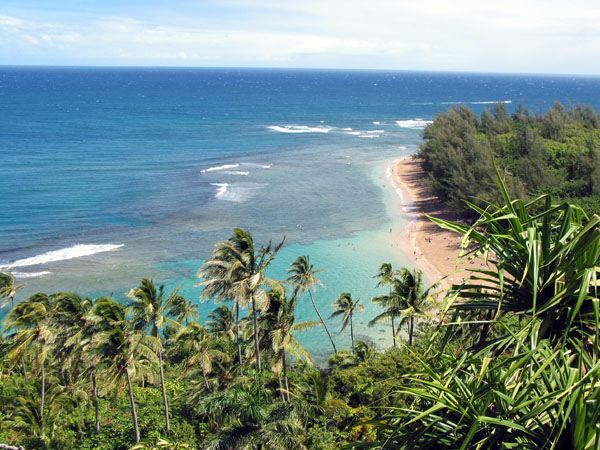 Hiking on the NaPali coast (where we also found lots of wild guava to pick!):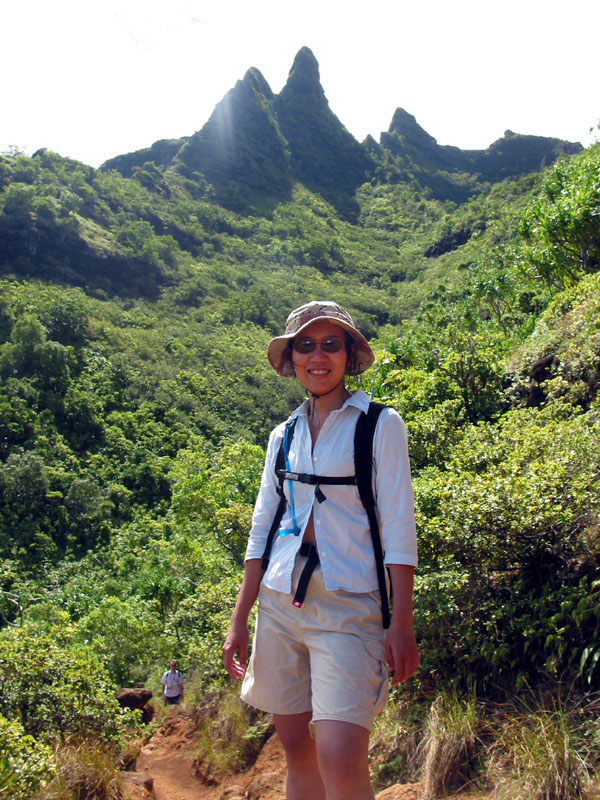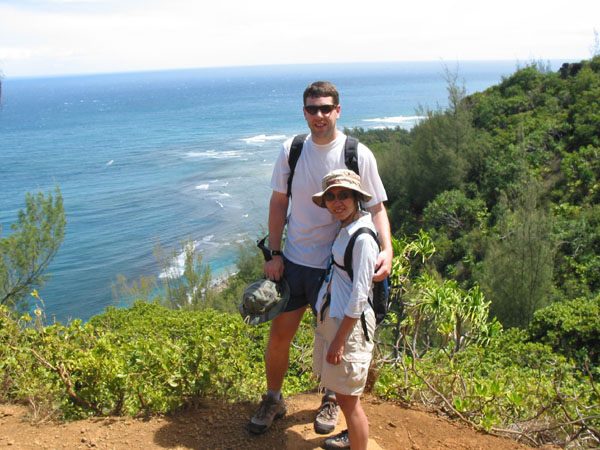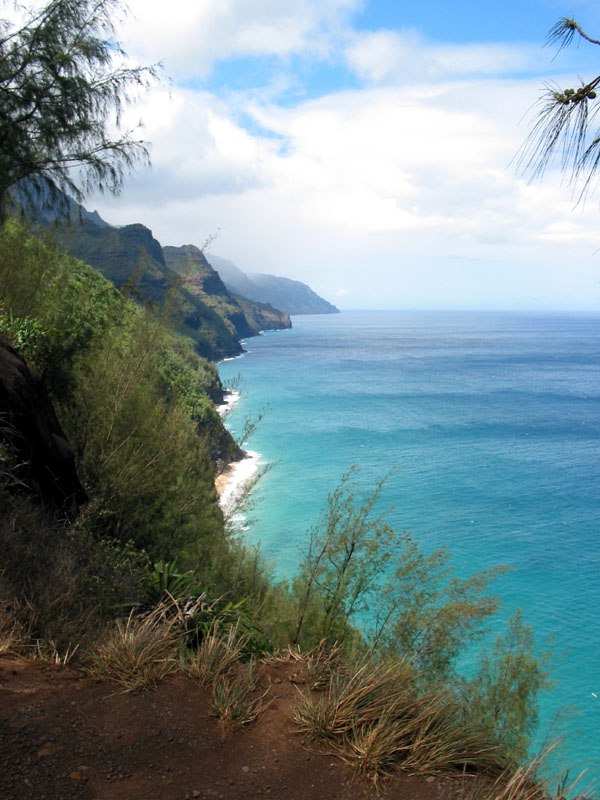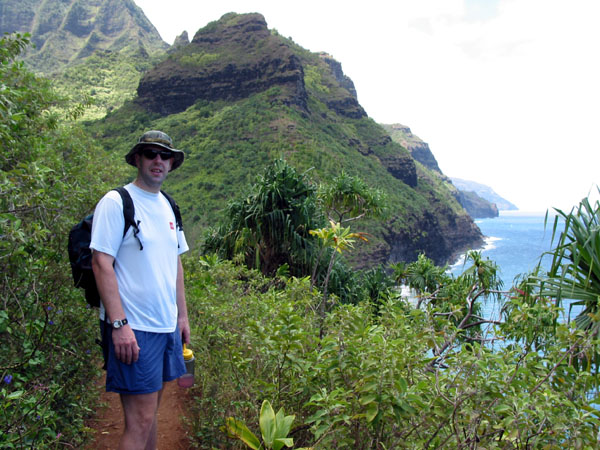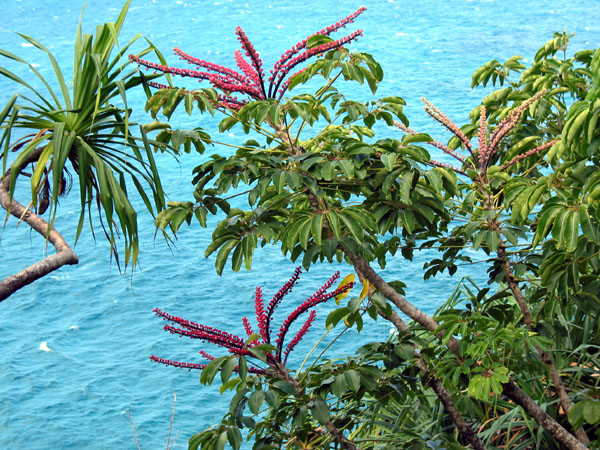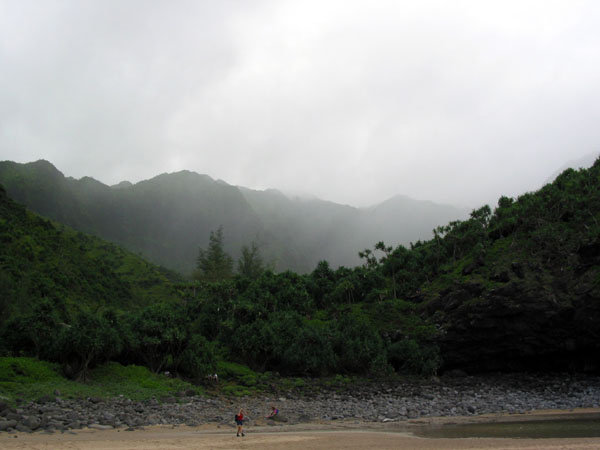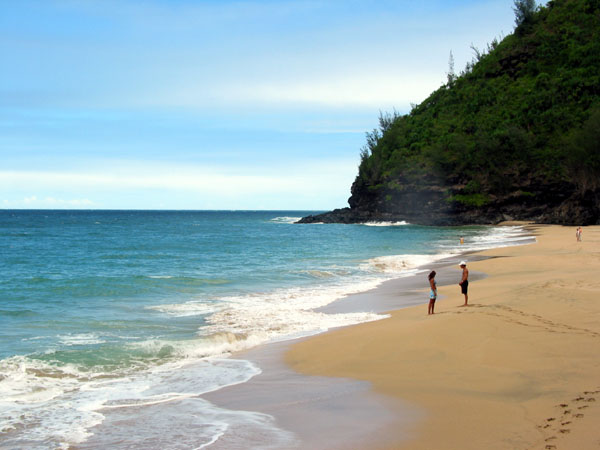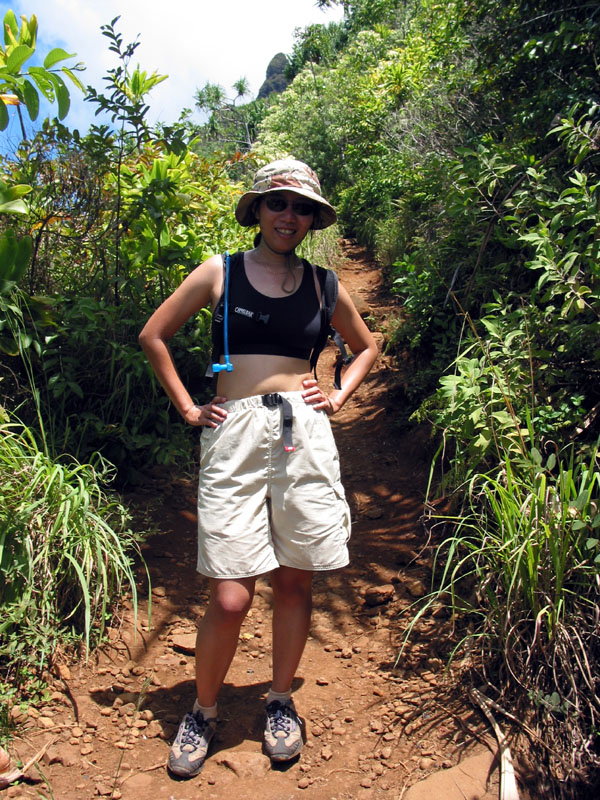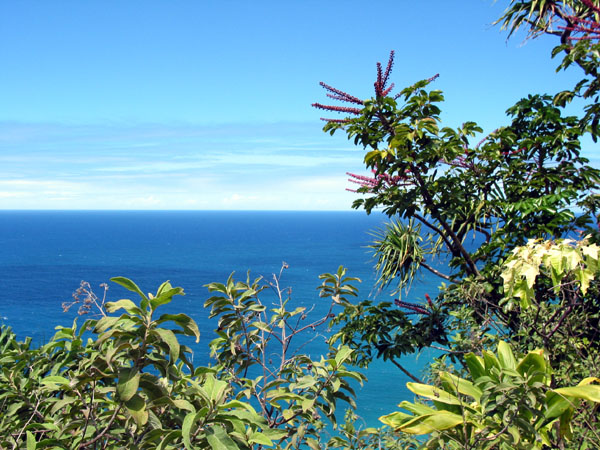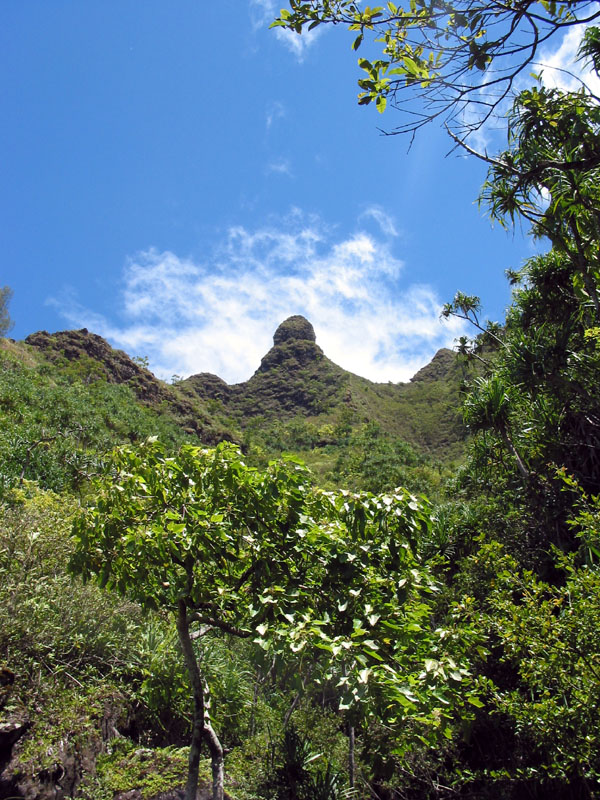 Mark's favorite food on Kauai: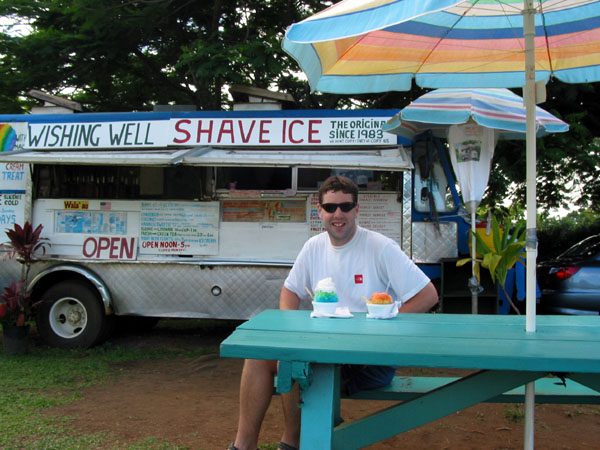 Back to Hanalei Bay for another sunset: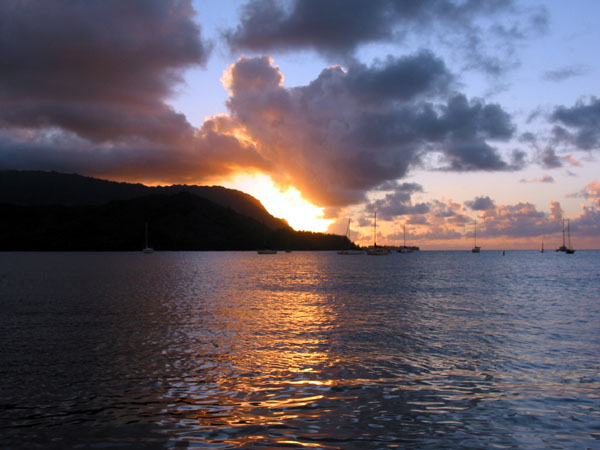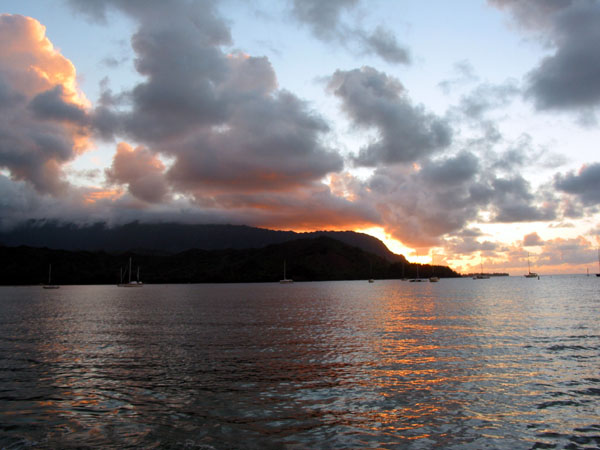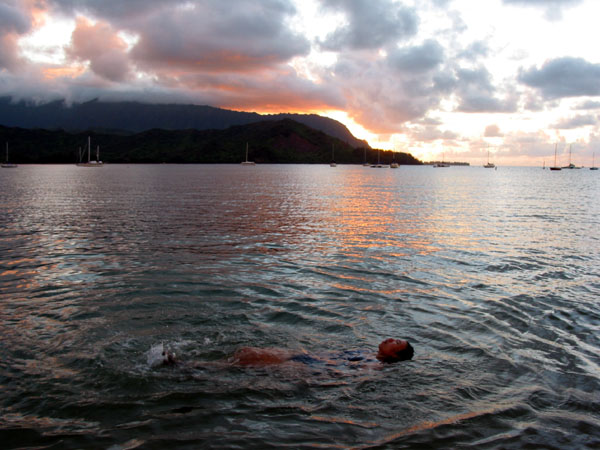 More pictures of the church (previously there was a wedding there, so we had to come back again to look inside):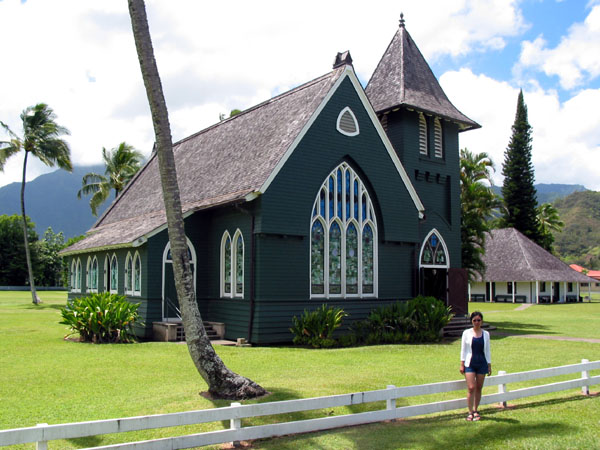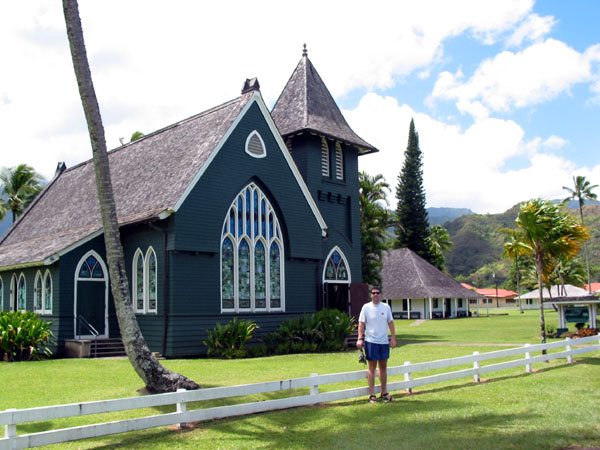 The wettest spot on earth... (~400+ inches of rain a year! The clouds were always hanging over it...)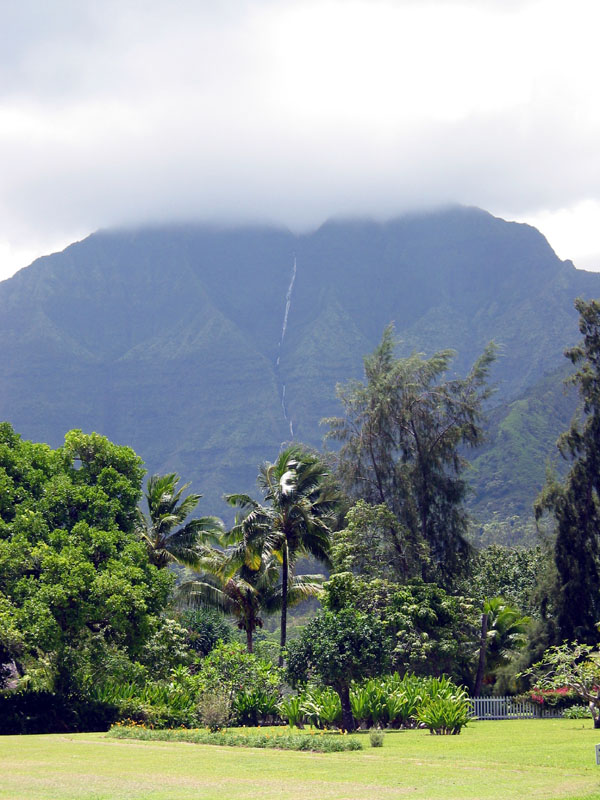 Views from the Kilauea Point lighthouse: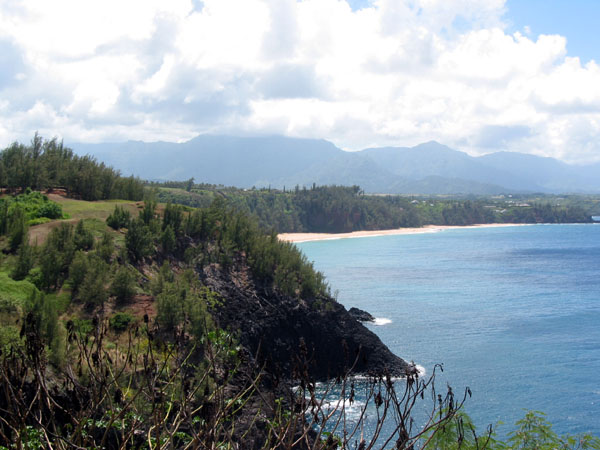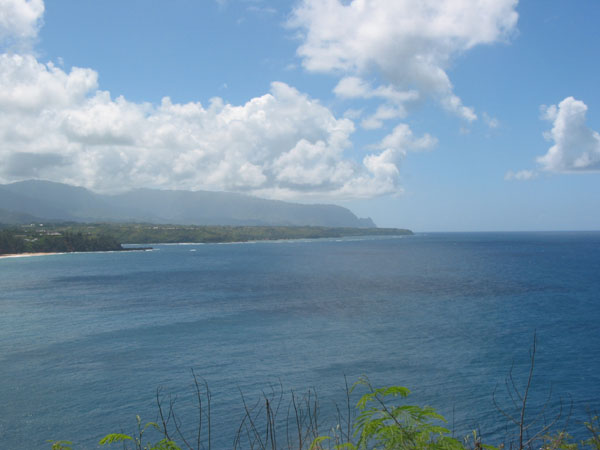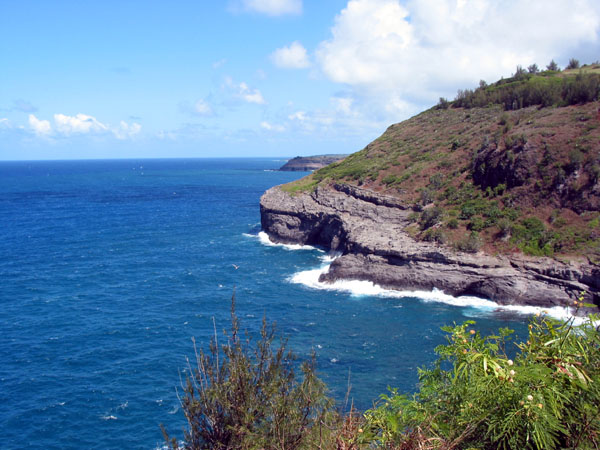 Dawn at Anahola Beach: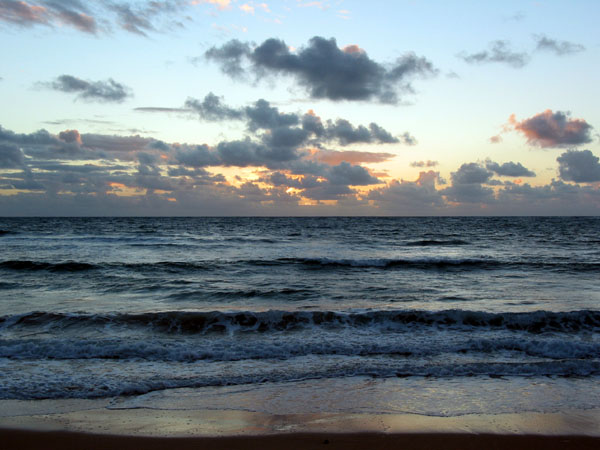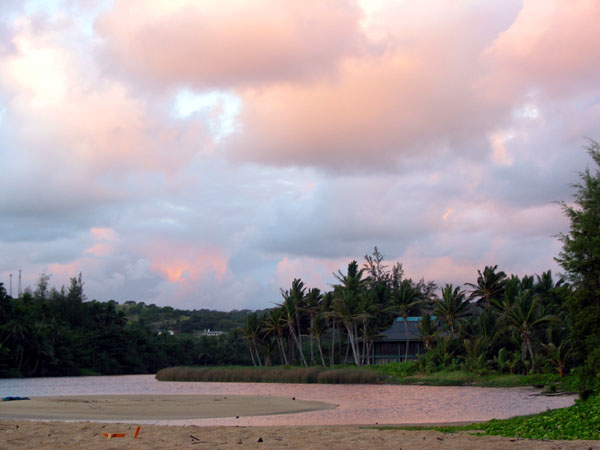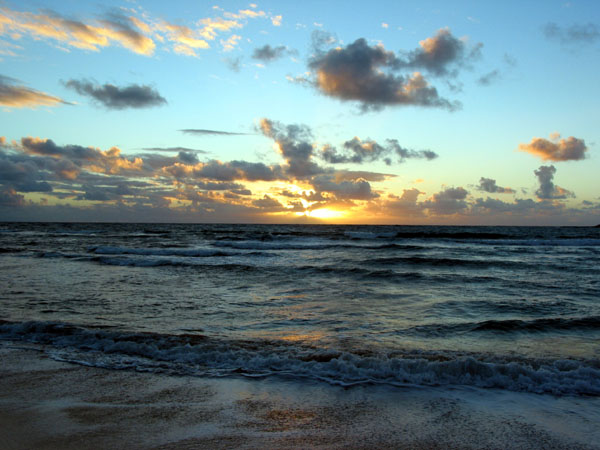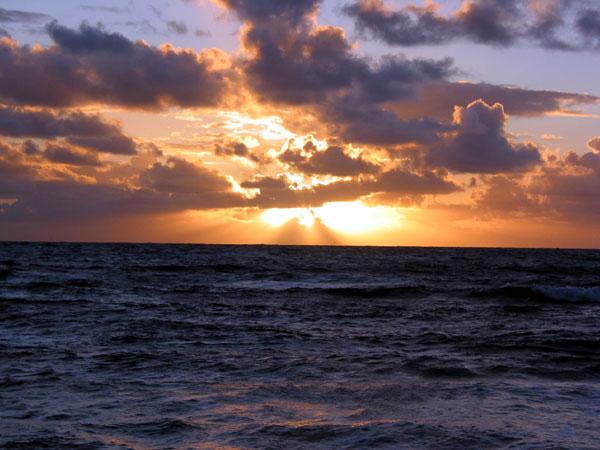 The coral- and shell-search:

Waimea Canyon (the "grand canyon of the pacific")


The polynesian chickens... were everywhere! and had a terrible time sense! They often woke us up, crowing at 4-5 am right under our window...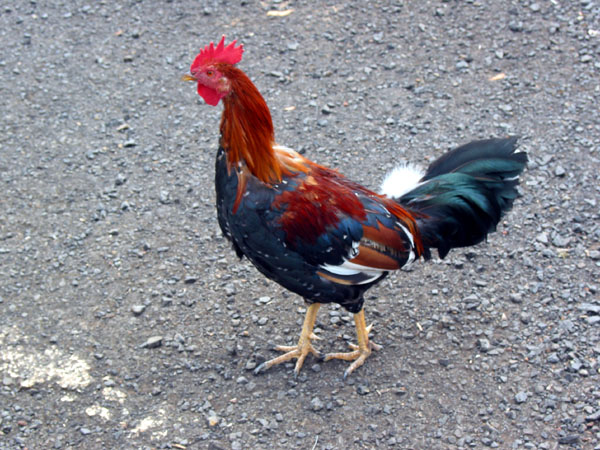 The view down to Kalalau Valley from Koke'e State Park: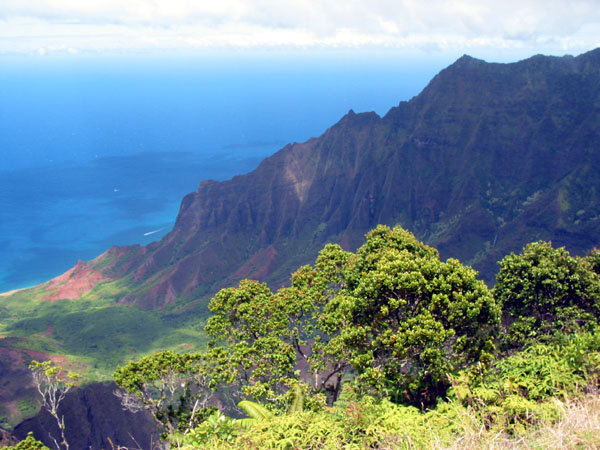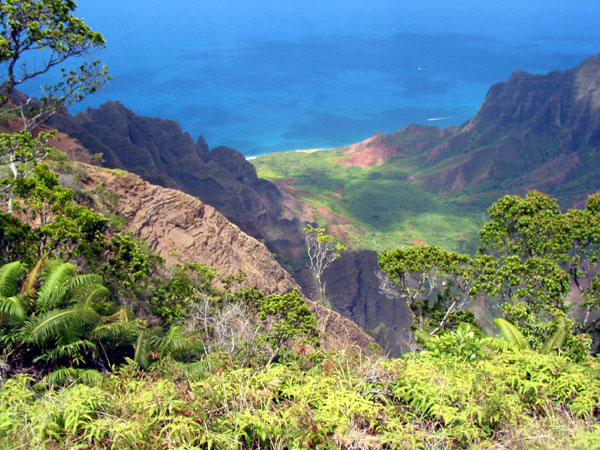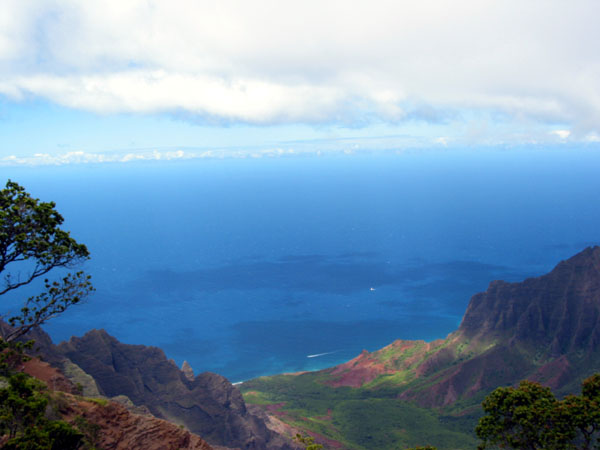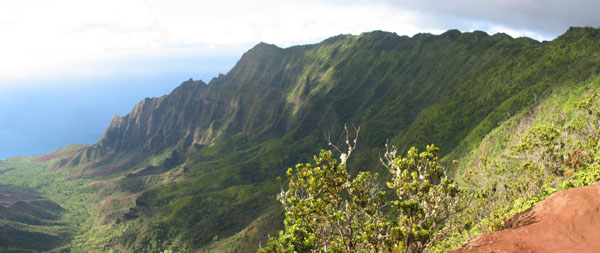 Hiking along the valley rim en route to Alakai Swamp: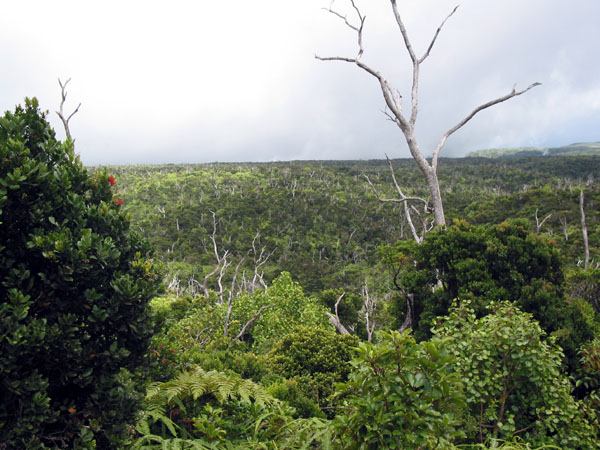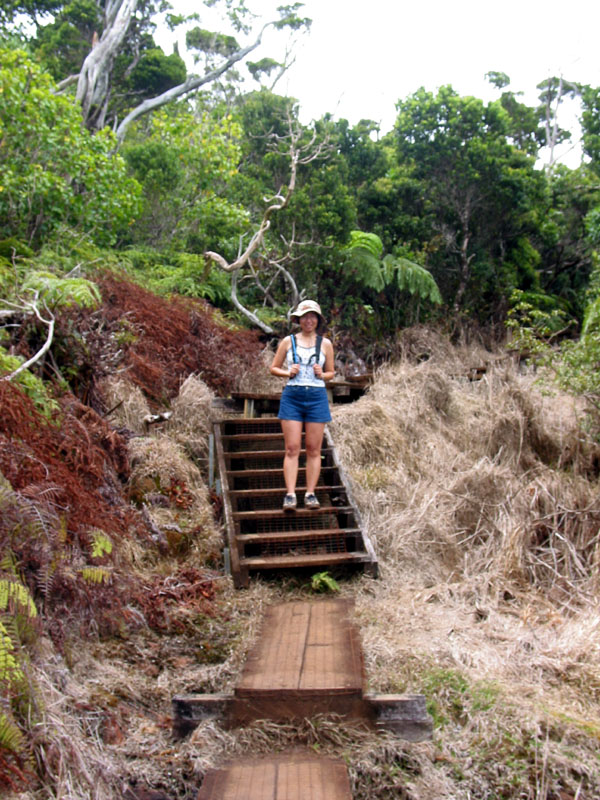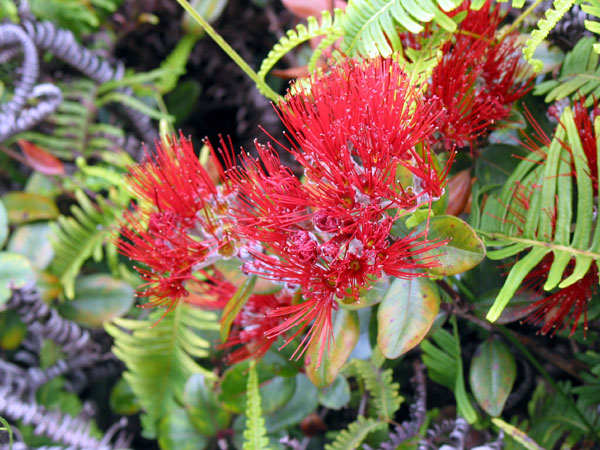 Trail conditions were sometimes less than ideal ;)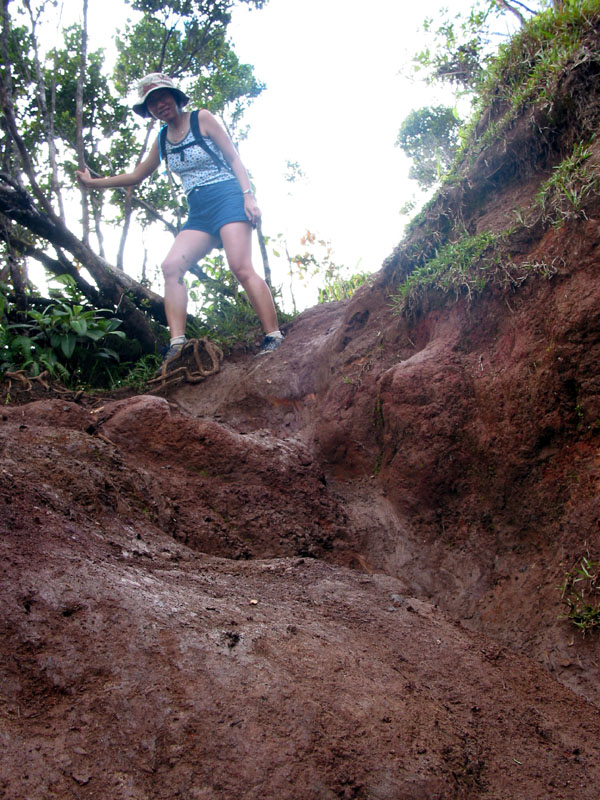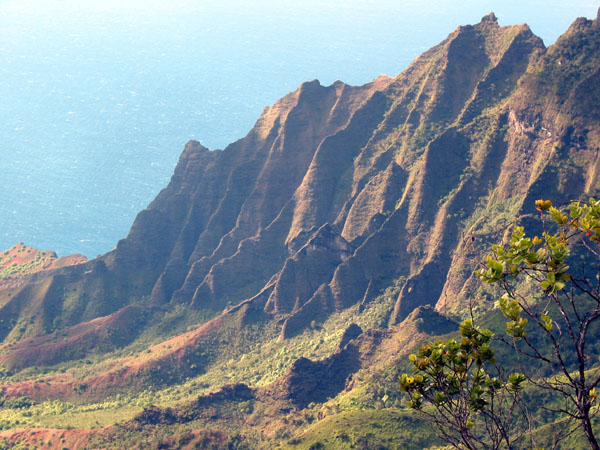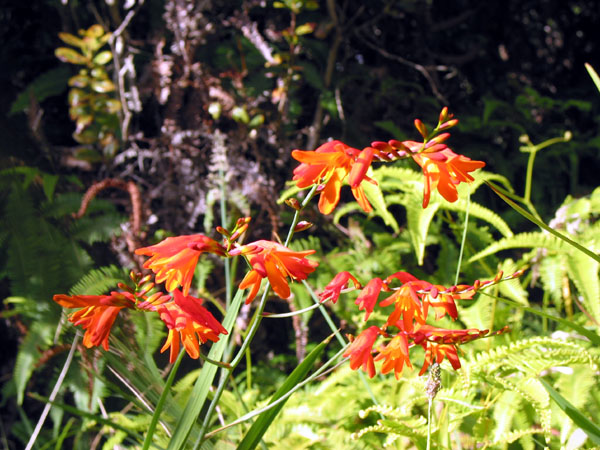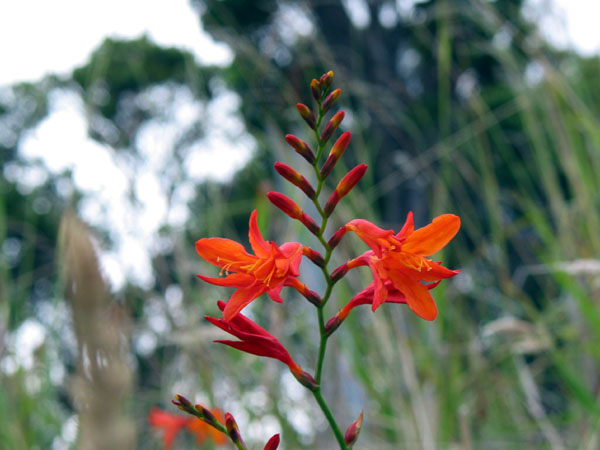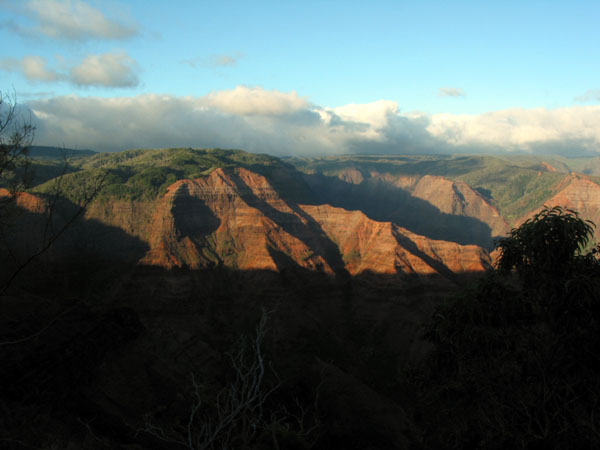 Sunset over Ni'ihau ("the forbidden island") - on the same day we got to see the sunrise on the east side of the island (at Anahola), and the sunset on the west side :)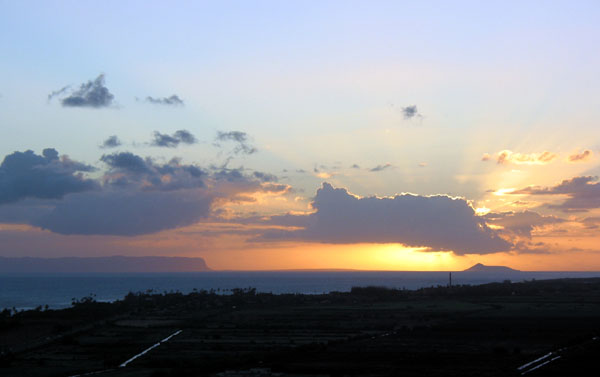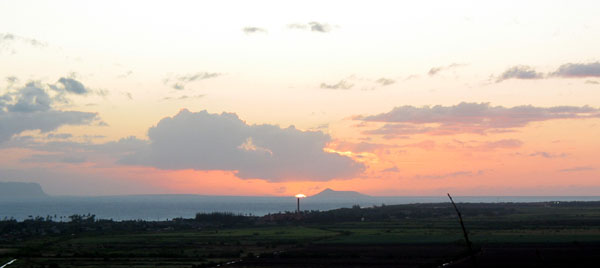 Hanapepe valley (where they filmed Jurassic Park)

Wailua Falls:

---
The Place of Refuge: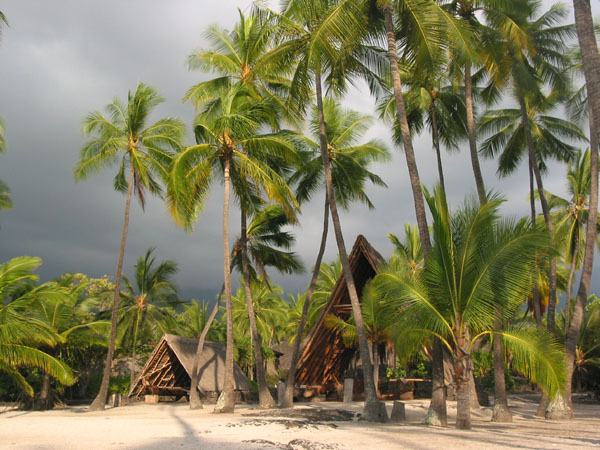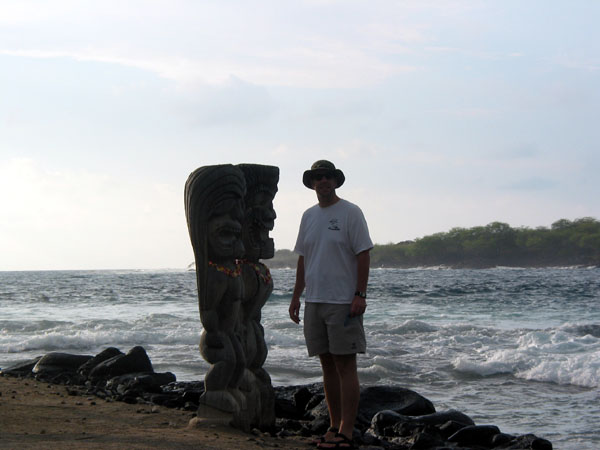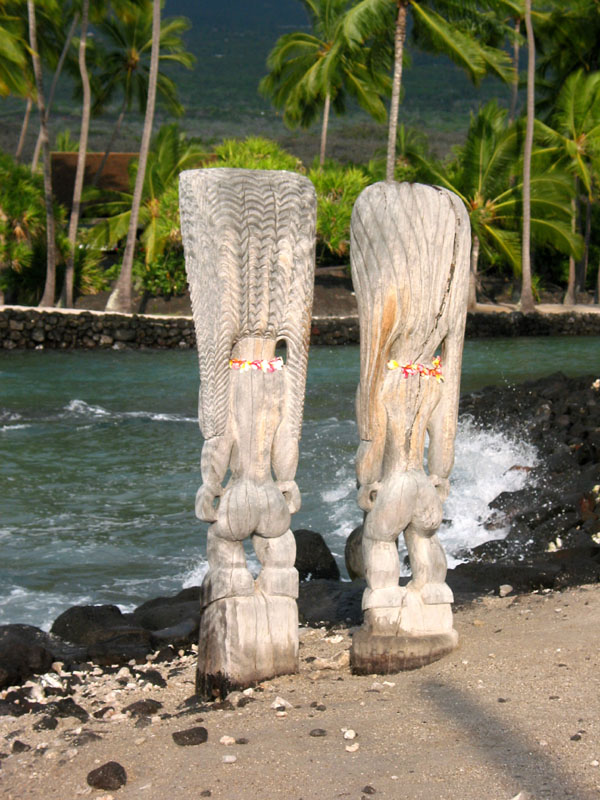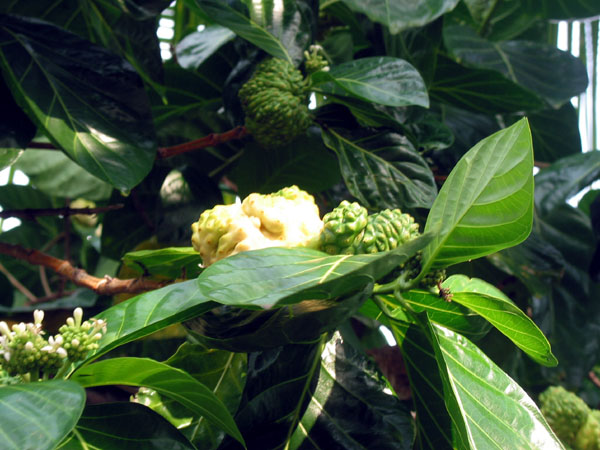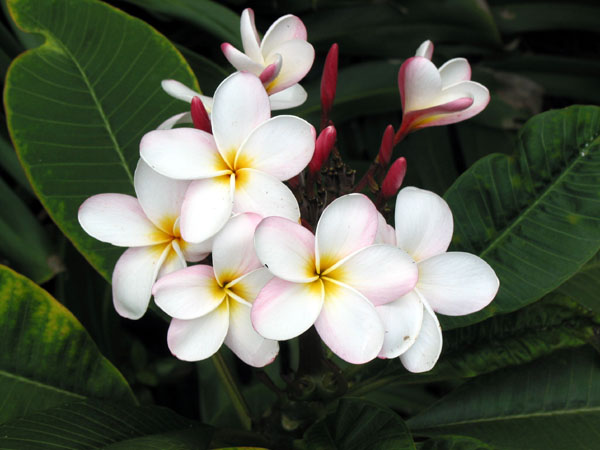 Kealakekua Bay. We rented a kayak to paddle out to see the Captain Cook memorial, and to see the spinner dolphins that rest here during the day - they were really cute! (especially the little ones, doing amazing mid-air acrobatics!). Unfortunately, we didn't trust the camera + kayak combination, so we didn't get any pictures.

The southern-most point in the U.S.: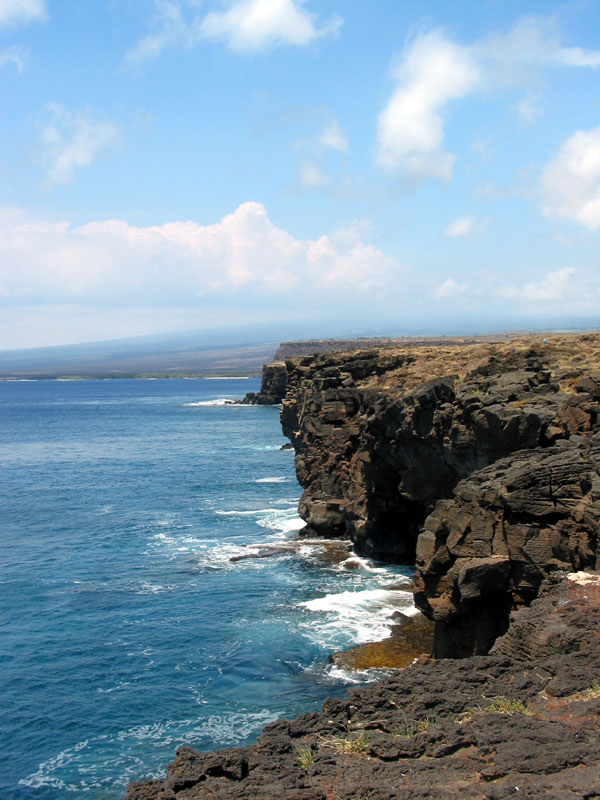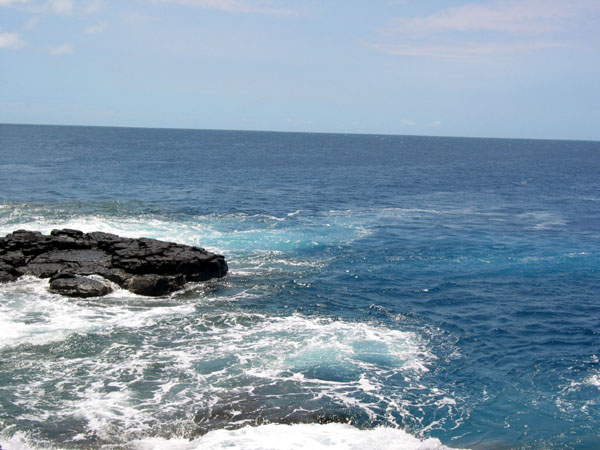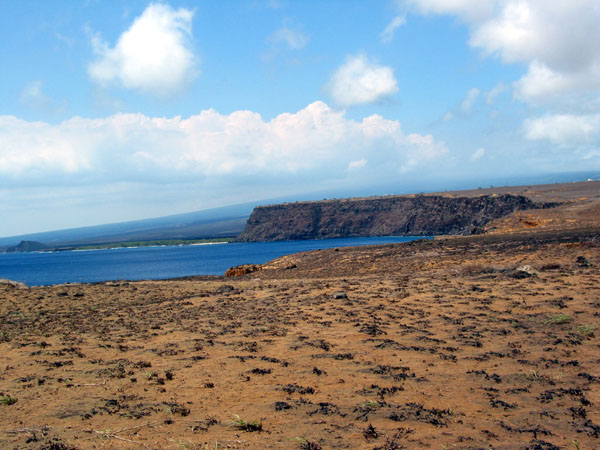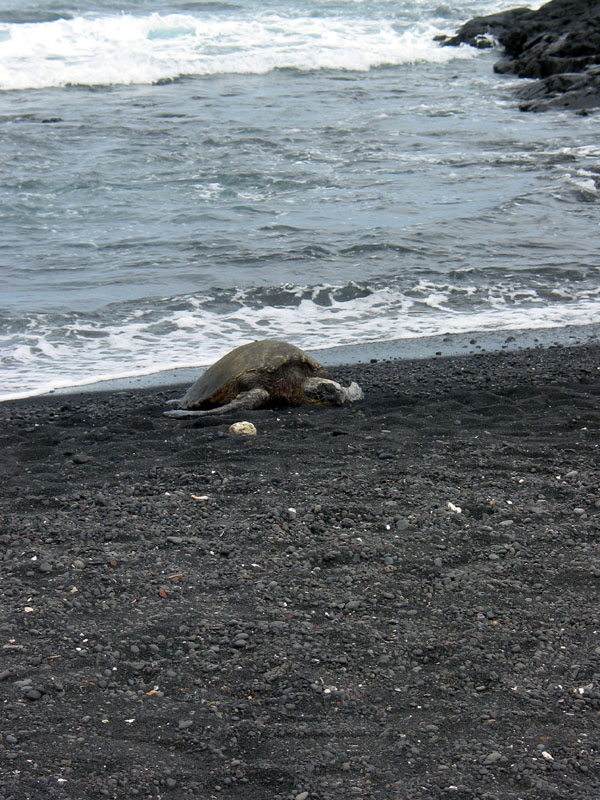 Volcano National Park - hiking out to see the active lava flows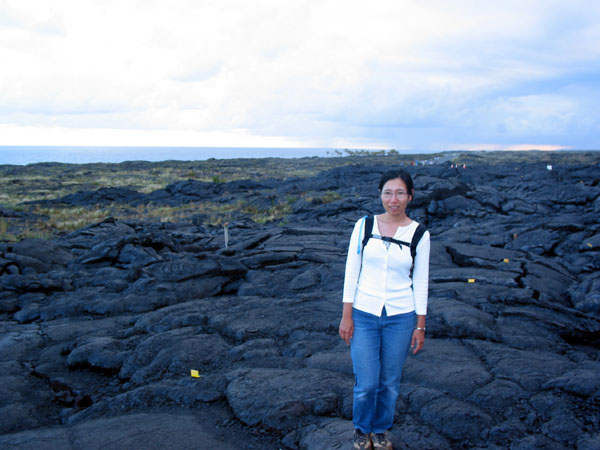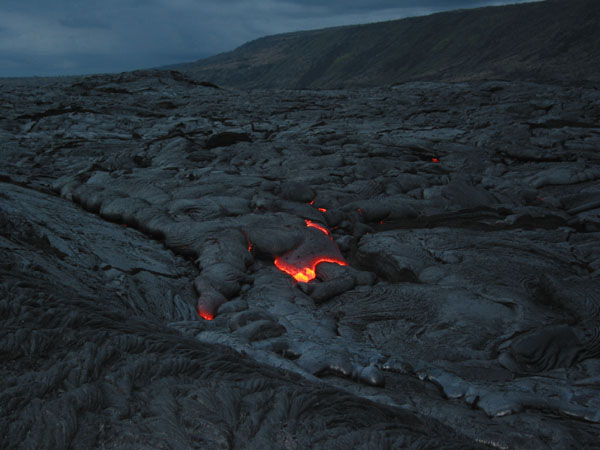 (for perspective, this was ~15 feet away... and actively flowing! Very warm...)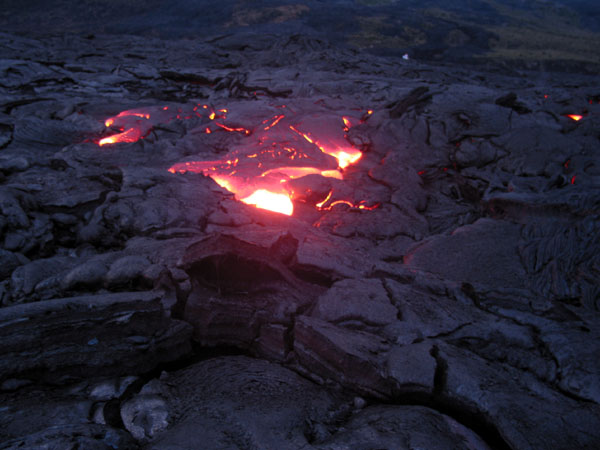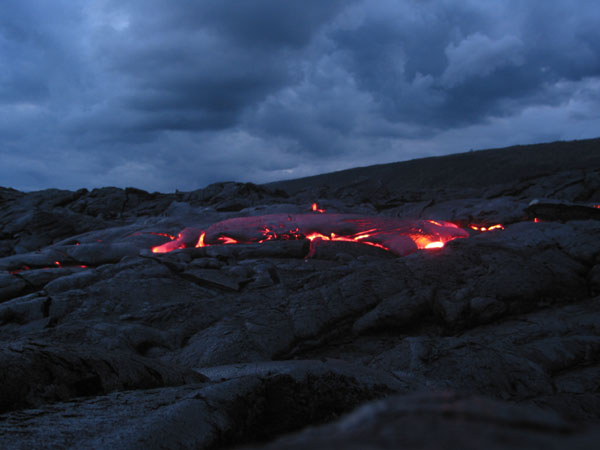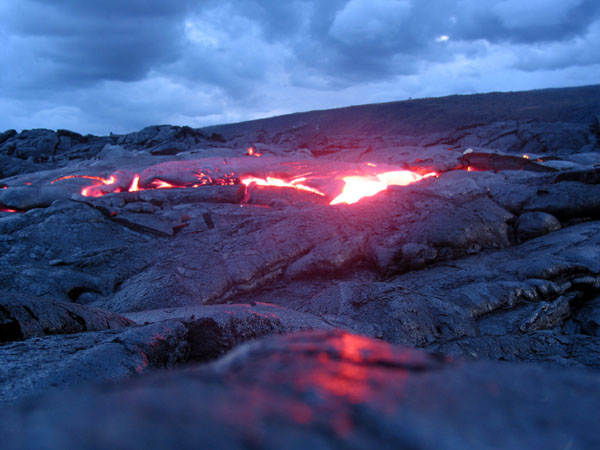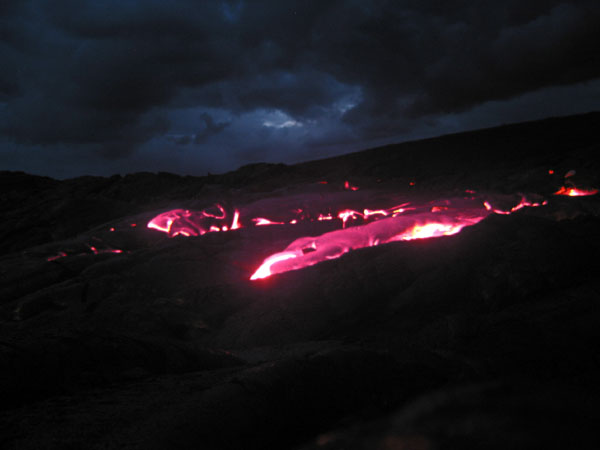 Full moon rising on the hike back...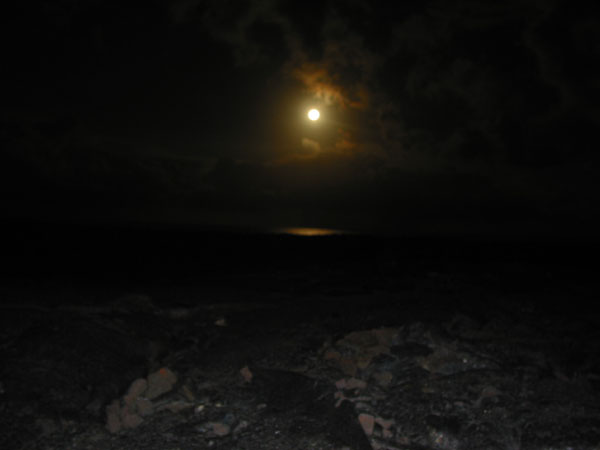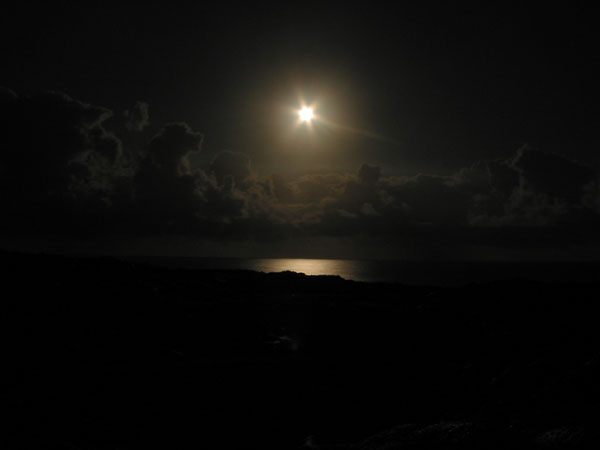 the Kilauea Caldera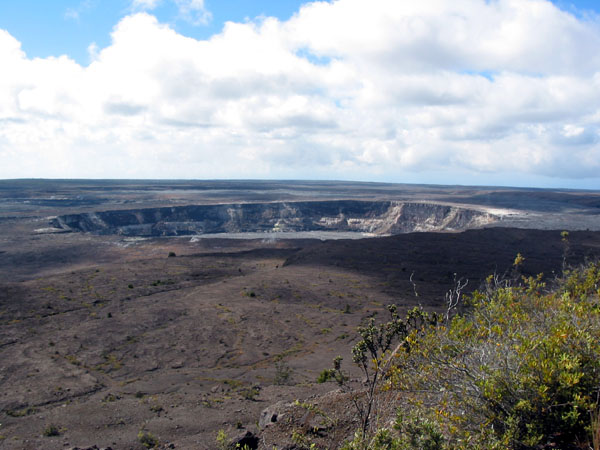 Dragon fruit! (very colorful & tasty!)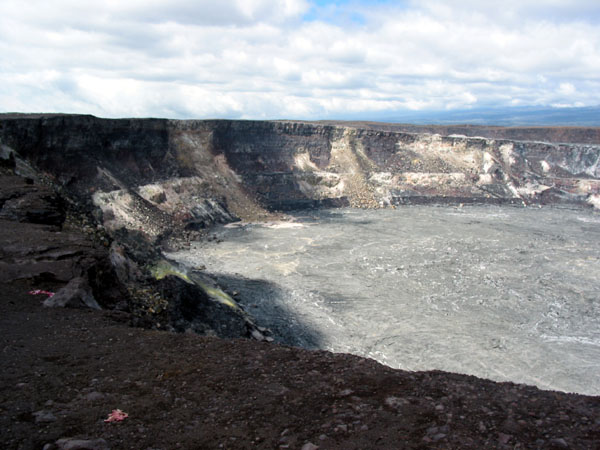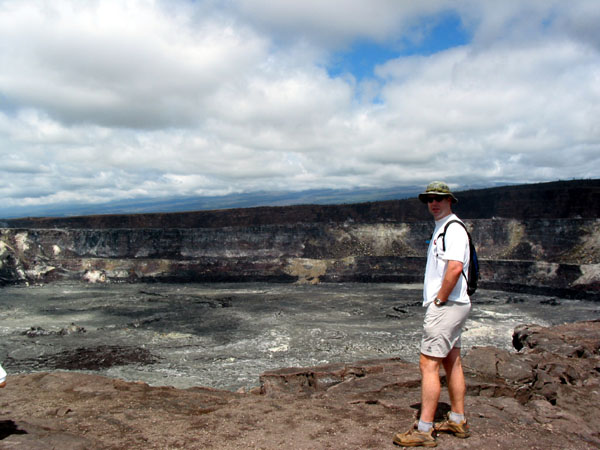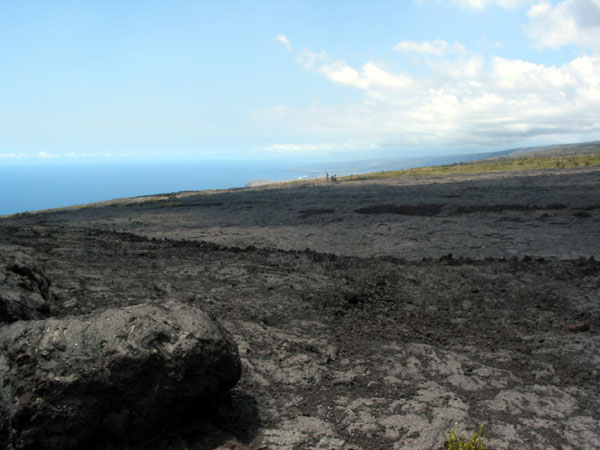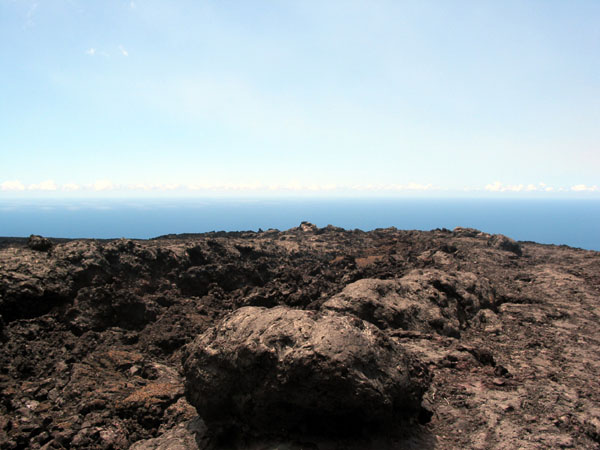 Lots of lava flows down to the ocean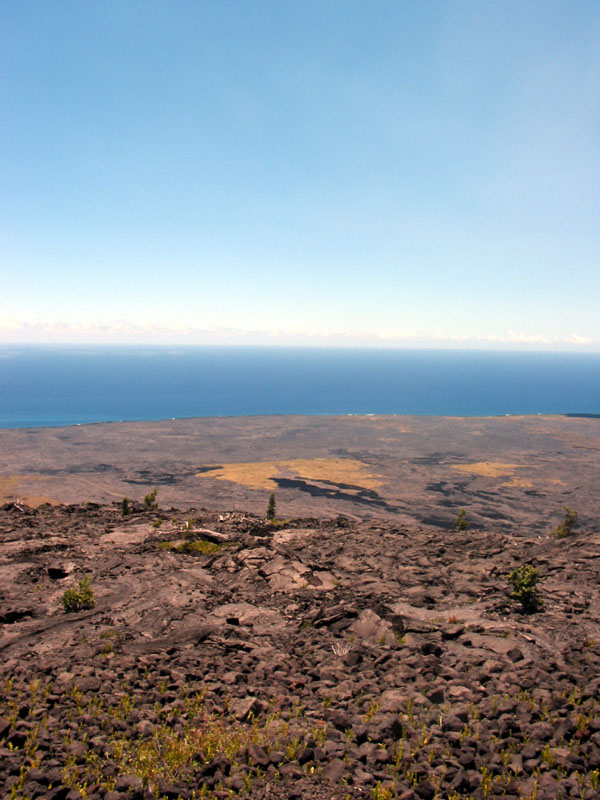 Petroglyphs: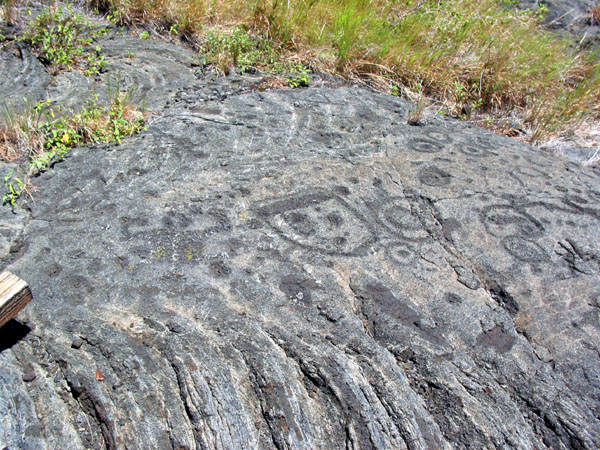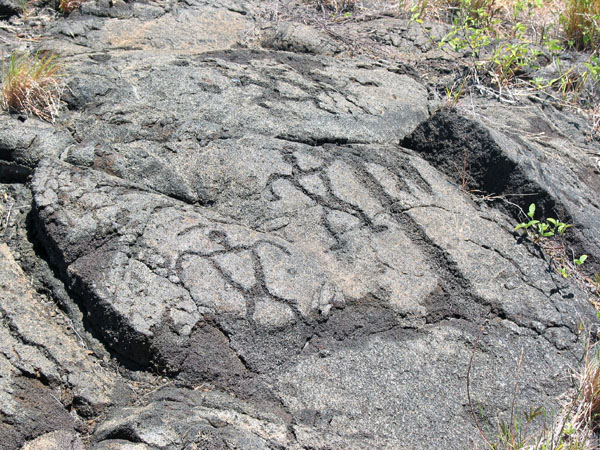 Thurston Lava Tube: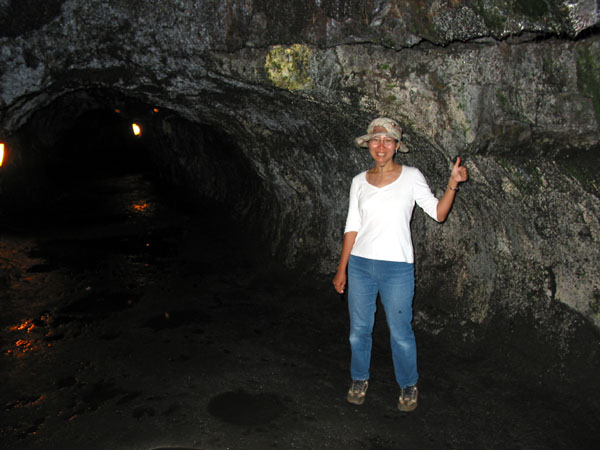 The part of the tube where flashlights were required, and we were the only ones... (spooky!) Unfortunately, our headlamps were too dim for this, so we had to turn back...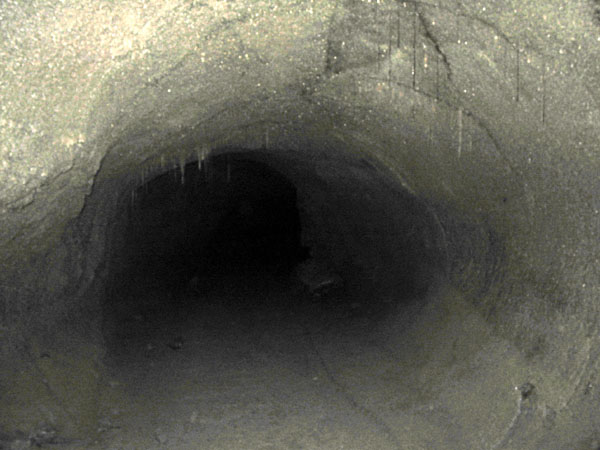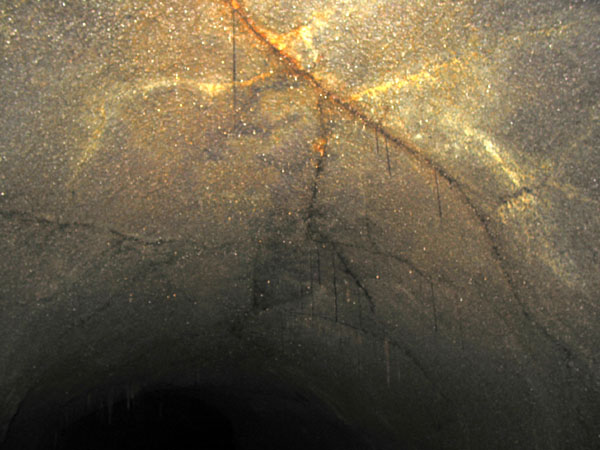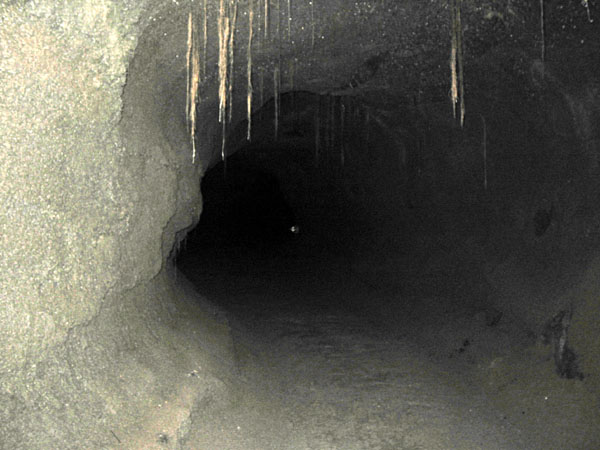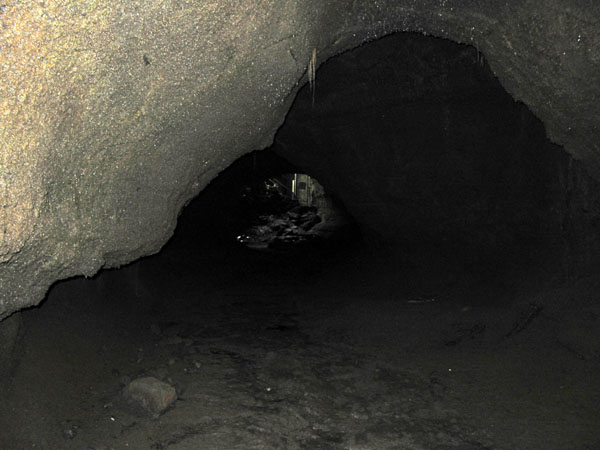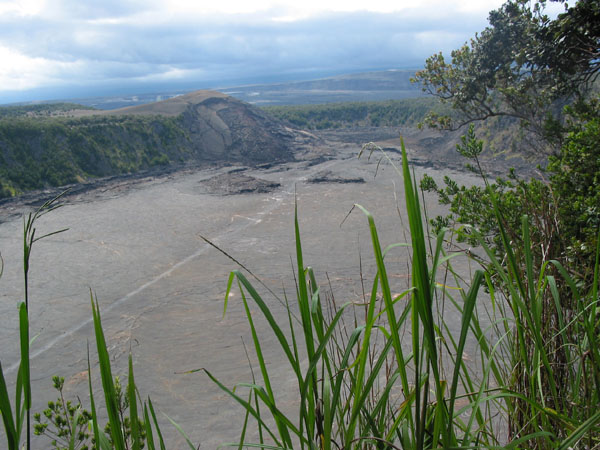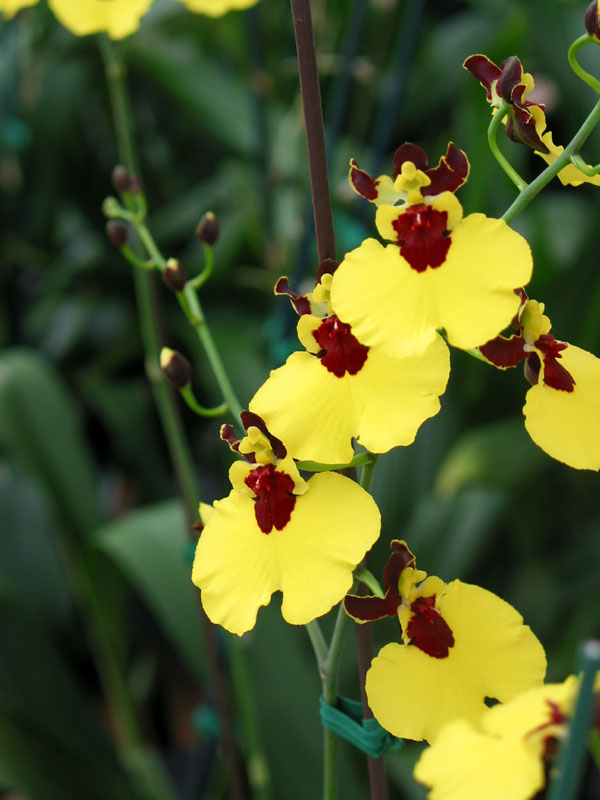 A stream flowing out of an old lava tube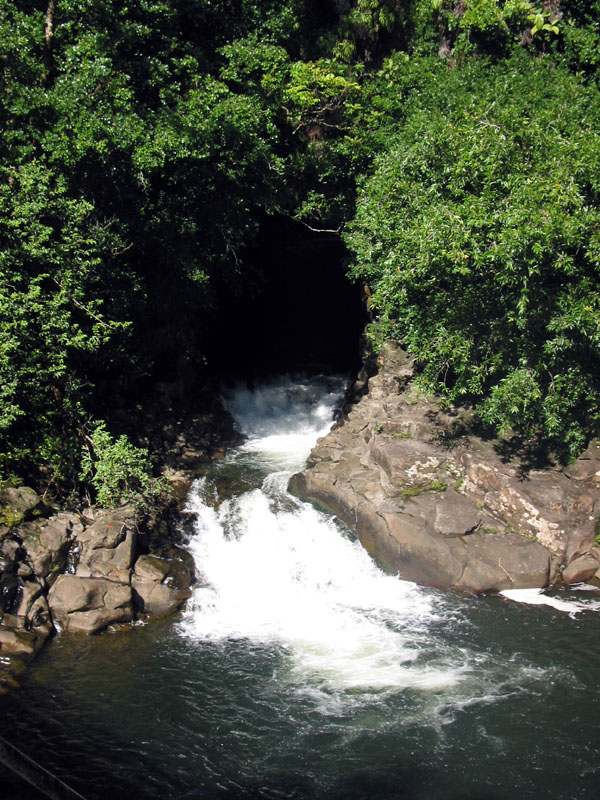 Mangosteen - truly the most delicious fruit in the world...

Strawberry guavas (at Akaka Falls) - we picked all that we could reach!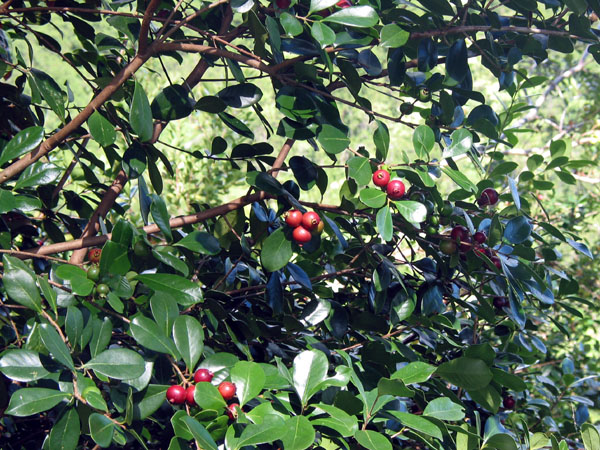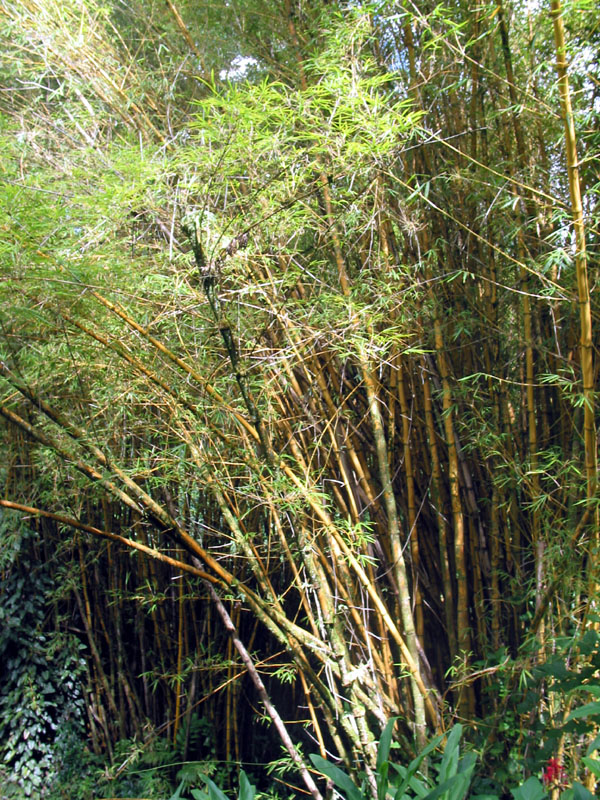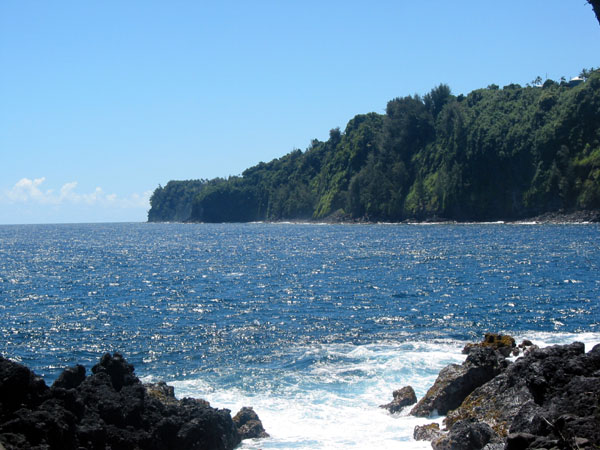 Waipio Valley:

At the sprawling Hilton Kona Resort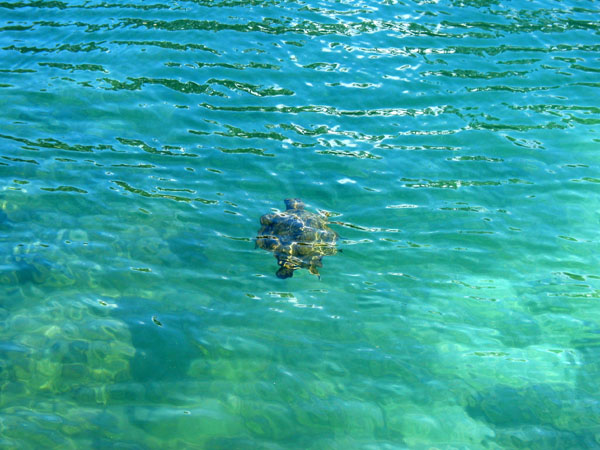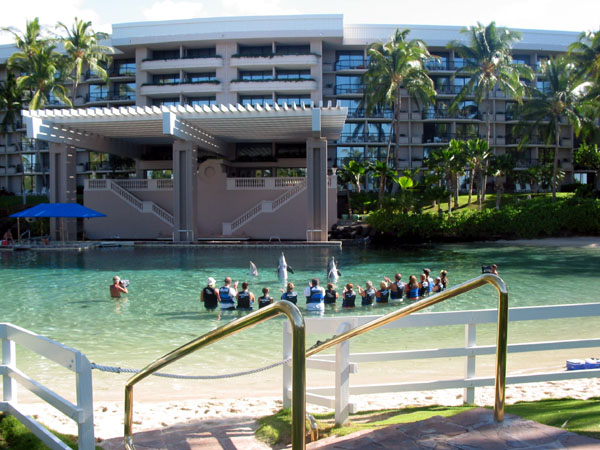 Views of Mauna Kea from our B&B (right on the edge of the Parker Ranch, the largest ranch in the U.S. (225,000 acres) - the countryside reminded us of Petaluma/Marin)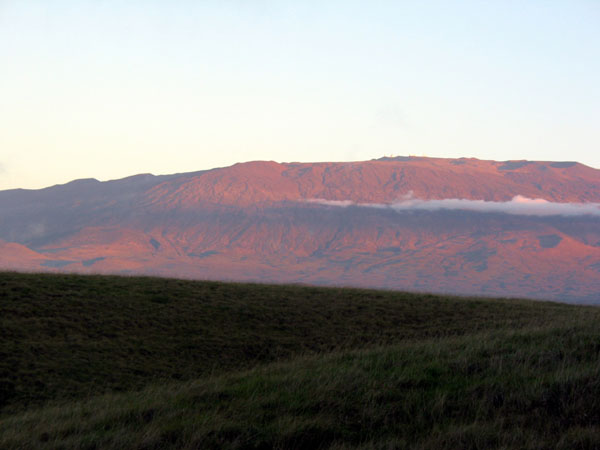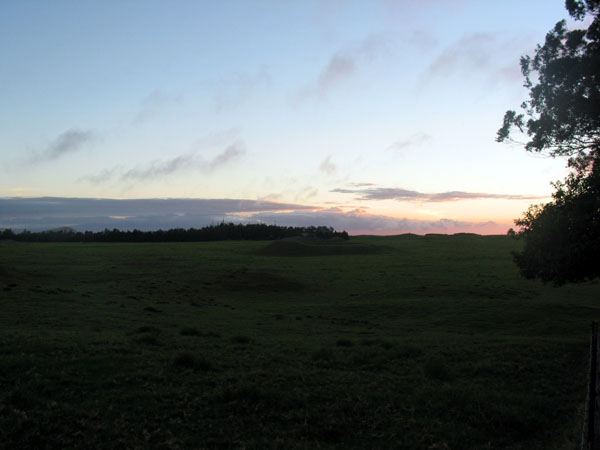 Mauna Loa, on one of the rare days that it wasn't cloud-covered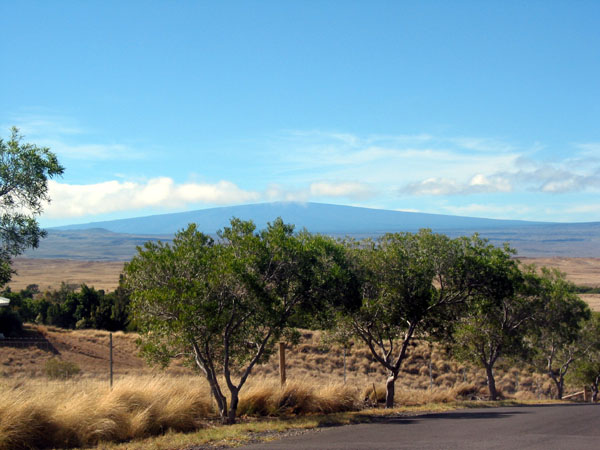 Billboards are illegal in Hawaii, but roadside graffiti abounds :) (white coral on black lava)