Posted November 25, 2012 – 8:51 pm
November was a busy month, and passed very quickly…
Annemarie sipping her tea like a grown-up at the Linde Lane Tea Room in Dixon…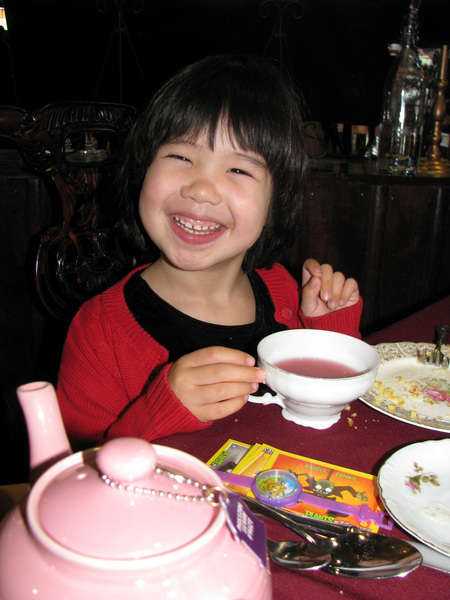 … and then returning to hugging Winston's dancing froggy while riding his nemo car.  Hm… which way is better, to be a grown-up like mommy or to become a toddler again like little brother?
Ah, for now, just being "Annemarie", and happily playing with favorite Uncle Steve and Uncle Grant.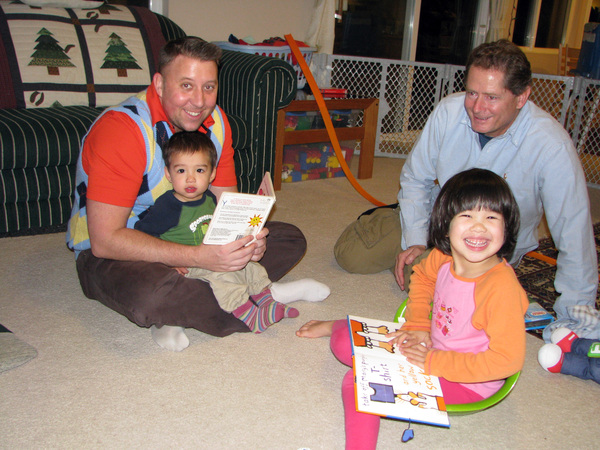 Mark's aunt and uncle (Tante Gudrun and Onkel Rudi) visited from Germany, and invited the whole family to a big dimsum outing in Emeryville on Veterans day. Annemarie and her cousins: Alexis and Emma, posing in front of the lion.
Three generations of Spillers.
It's amazing to get a shot of Winston with his hood on (he is a no-hat, no-hood kind of kid) – even more amazing to get such a shot with a smile!!!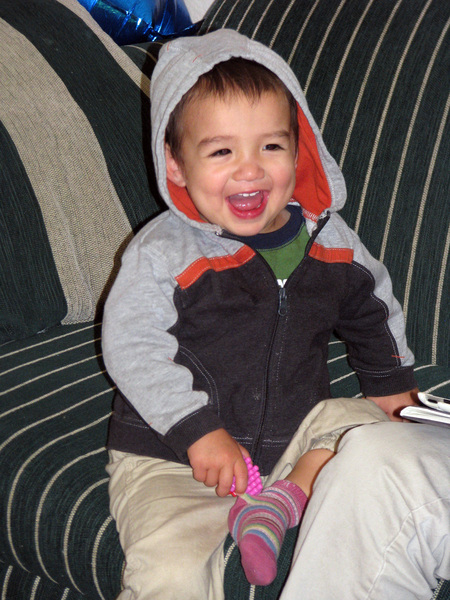 Fancy hot wheel set-up courtesy of daddy and Uncle Mien, while mommy' was away on a business trip.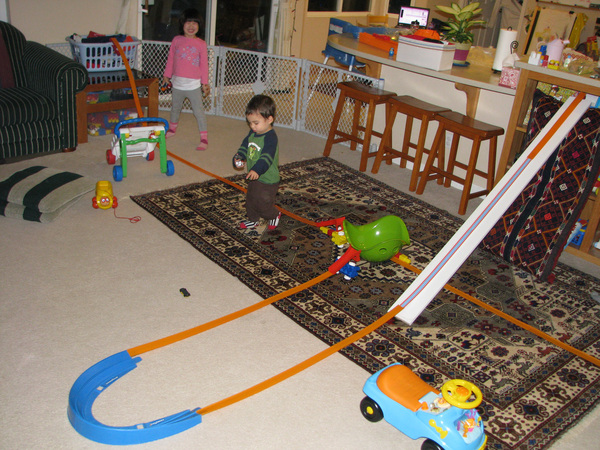 This year, we celebrated Thanksgiving in Davis with four other families  (thank you Ann & Cort for hosting!).  Teo & Annemarie were great helpers in the kitchen — see how professionally they're cleaning up the whipped-cream from the beaters?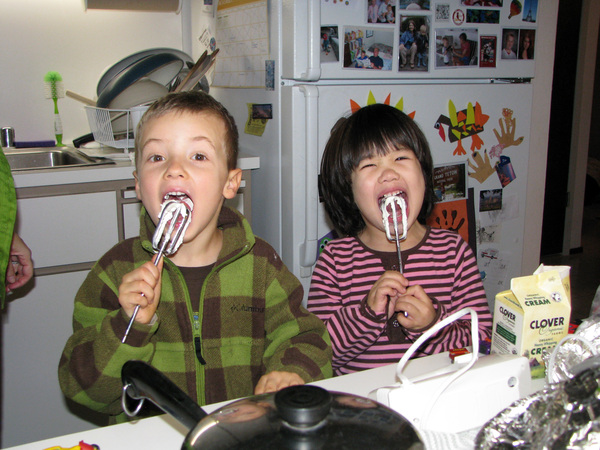 Annemarie asked daddy to build her an airplane, and he did!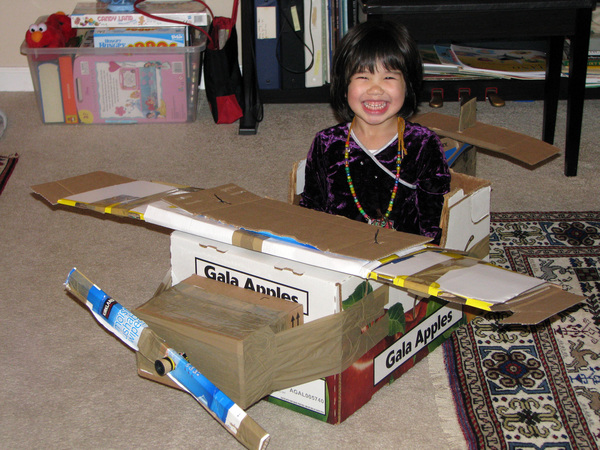 Of course, Winston needed to test it out too.
Before long, he was planning for his next destination: Sydney, Australia.
"Aunty Caron, can I take Rose out on a whirlwind flying date?"