Posted November 18, 2012 – 10:30 pm
One of the greatest challenges of parenthood is finding fun outdoor activities that both parents and kids can enjoy!  Orienteering and geo-caching have been two activities that have been readily embraced the kids so far!  (Canoeing took a significant hit after the 2011 tipping incident)
We managed to catch three fall orienteering events along the American River held by the Gold Country Orienteers, at Riverbend park, the Sacramento bar and the Mississippi Bar.  Annemarie really enjoyed looking at the maps, 'checking' her compass, hunting for the next 'treasure' (orienteering marker), and punching her orienteering card. Winston, on the other hand, loved to chase after big sister, pick up & throw rocks, and play in the dirt.
On our second excursion (late Oct) to the Sacramento bar, we were able to convince Cort, Ann, and Teo to come along. Winston, of course, was ecstatic to spend time with his favorite Uncle Cort.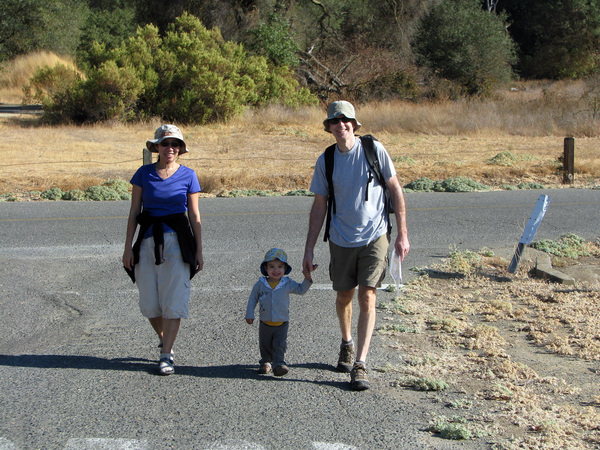 Two proud pre-schoolers on an orienteering mission.
 We found our marker!  Time for lunch and some splashing in the water.
 Teo & Annemarie acting silly together, as always.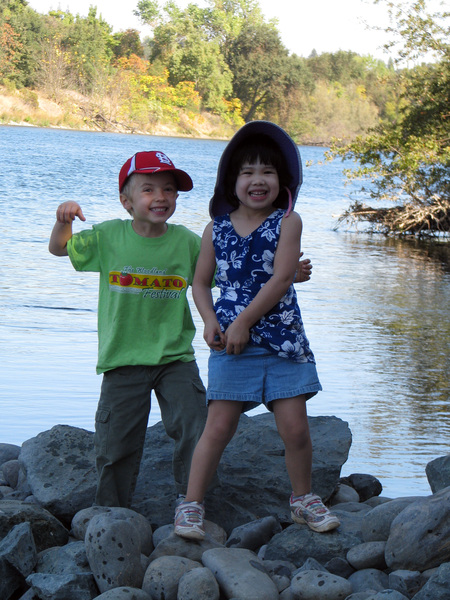 Winston, taking after his daddy, happily threw rocks into the river.
Celebrating a triumphant quest with cookies from a local bakery.
 In mid-November, after the kids had been cooped up inside the house due to multiple days of rain, we decided to brave a scheduled orienteering event at the Mississippi bar (which we had never been to before) with rain boots on. It turned out to be a surprisingly beautiful day and a stunningly beautiful area!  The kids ended up being more focused on puddle jumping than treasure hunting this time around, but there were always more puddles in the distance, so we were able to motivate them to keep moving using new puddles as incentive!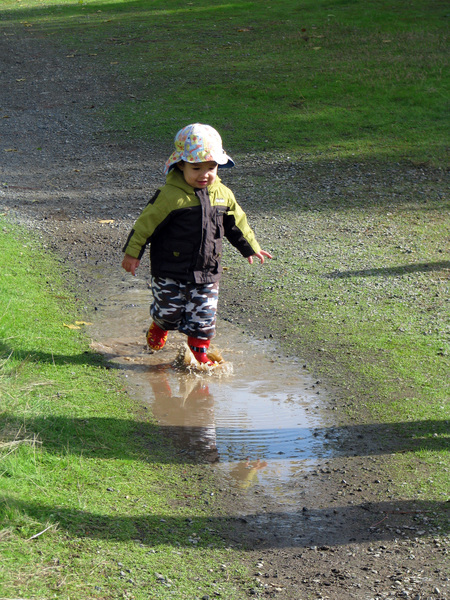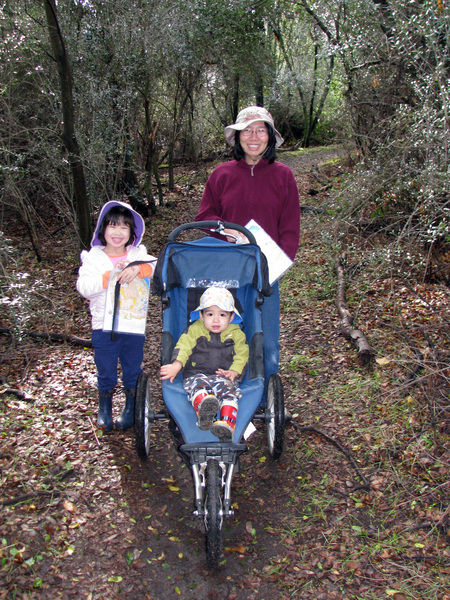 Unsurprisingly, it quickly got to the point where we had to stomp in EVERY puddle along the way, no matter how big or small!  (With Winston protesting and pointing out if we missed a single one!)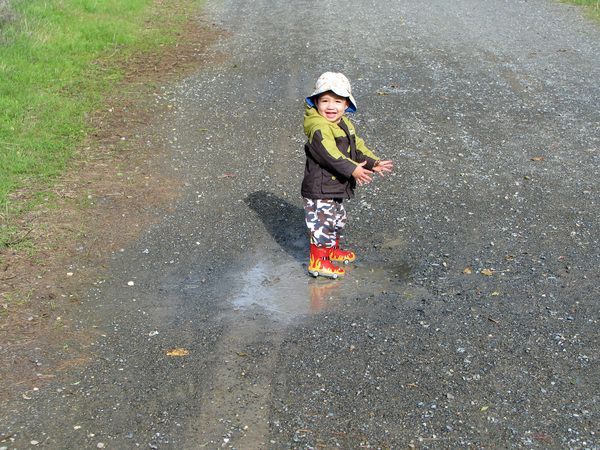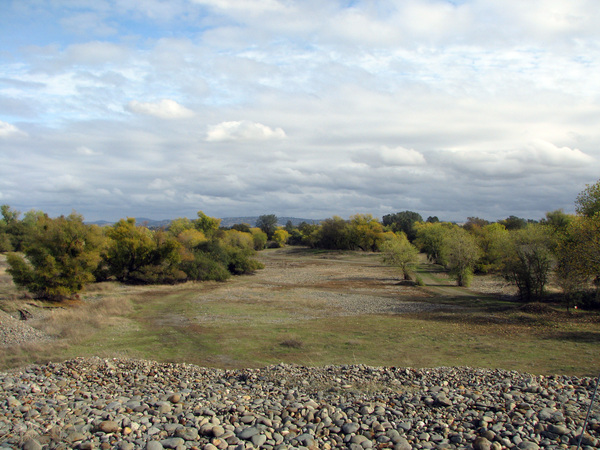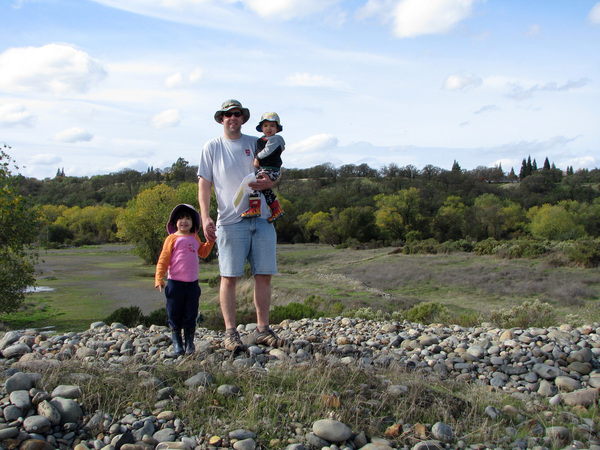 Two happy puddle jumpers!