Posted October 31, 2012 – 11:20 pm
This year, Annemarie dressed up as Tinker Bell, after changing her mind multiple times from Alice (from Alice in the Wonderland) and Princess Ariel. Winston settled for being a Tiger (and a sly-looking one, at that!).
Tiger chomping down some pasta before heading out to the wild (play yard)!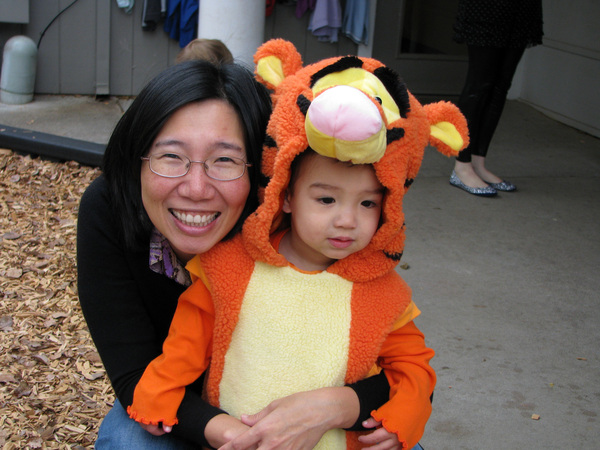 The fearless tiger checking out Hippo's teeth.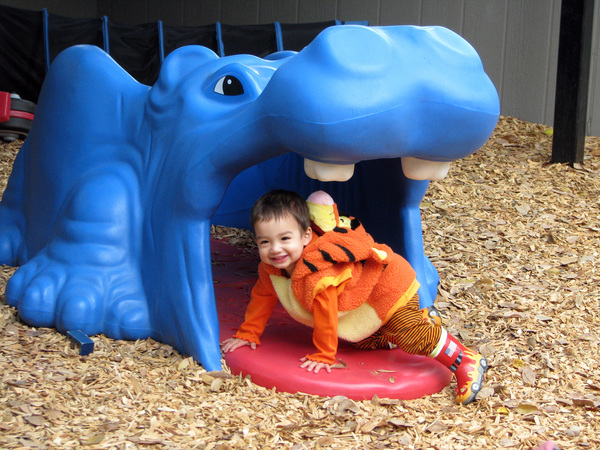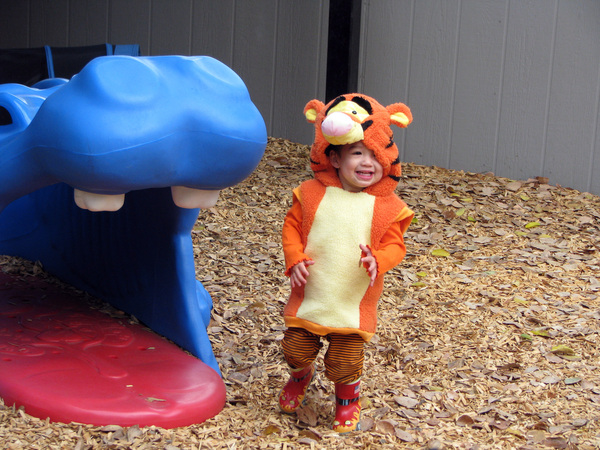 Annemarie ready for trick-or-treating with her friend, Erin.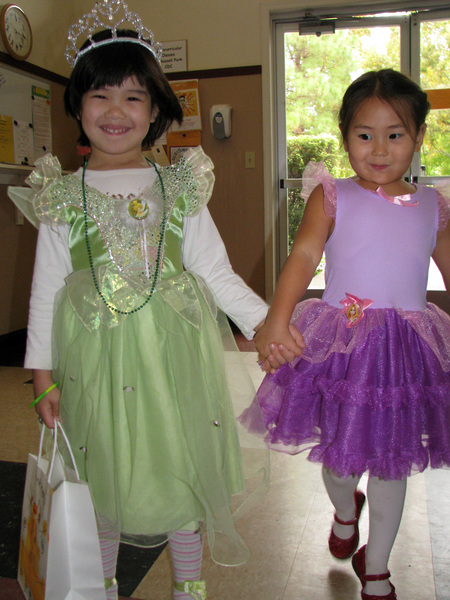 At night, we got together with neighborhood friends and families for trick-or-treating around the local neighborhood.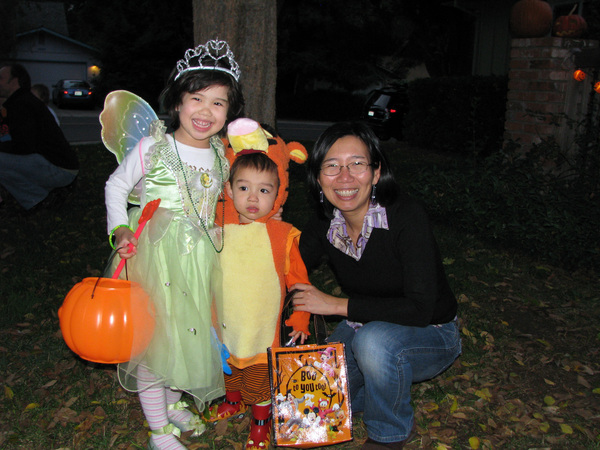 Mommy & daddy dressing up as 'unusually energetic parents'.
Our timing was great – we were heading home just as the rain started in earnest.  Back at home, Leyla came and helped us hand out treats and entertain the kids.