Posted October 30, 2012 – 8:11 pm
Leaves are falling and the wind is getting chilly… it's time for jackets and boots.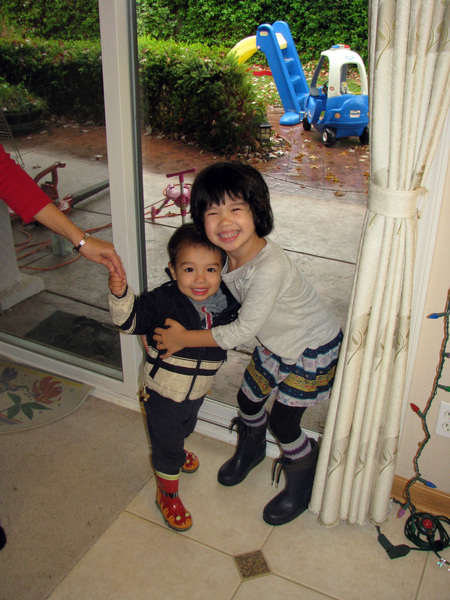 Dressing up for the annual school picture day.
 Posing for a sibling picture in the playground at daycare.
 Fall tradition in the bear-den: leaf diving!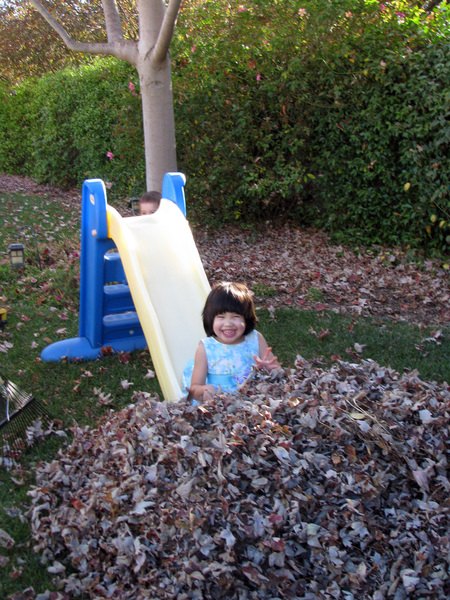 Winston's a serious helper, transporting leaves from one pile to the other (and of course dropping some in between).
Ah…blue sky, comfy (crunchy!) leaf bed, what a life!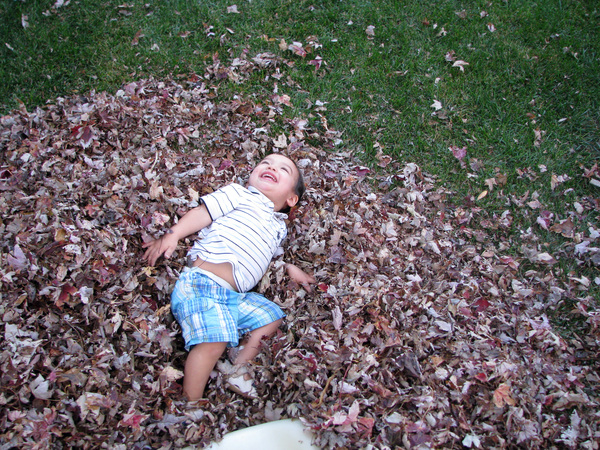 Indoors, Winston celebrated his new-found freedom (we finally took down the toddler barricades) by racing around the kitchen island with his mail cart!
At the end of October, Uncle Eddy and Opa visited us on their drive back from Oregon.  It was the perfect occasion for a friendly match on the hot wheels racetrack!