Posted October 28, 2012 – 5:44 pm
With the arrival of fall, Annemarie started talking constantly about pumpkin patchs and Halloween.
In early October, Annemarie and Winston got to join the annual school trip to a pumpkin farm in Dixon.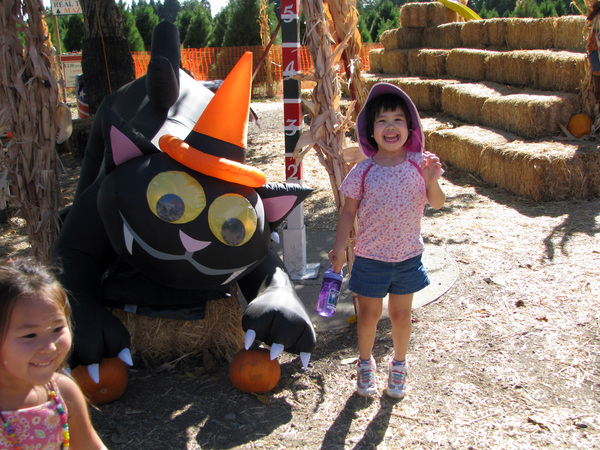 Winston had his first try at bowling…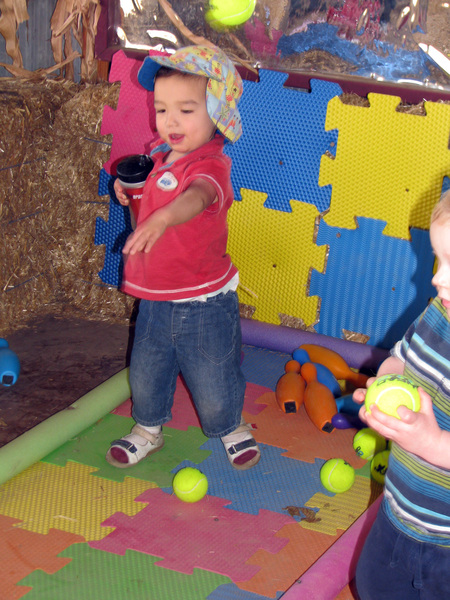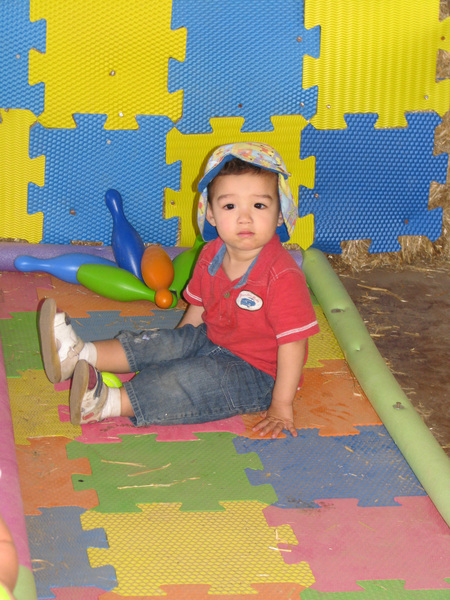 … while Annemarie practiced horseback riding!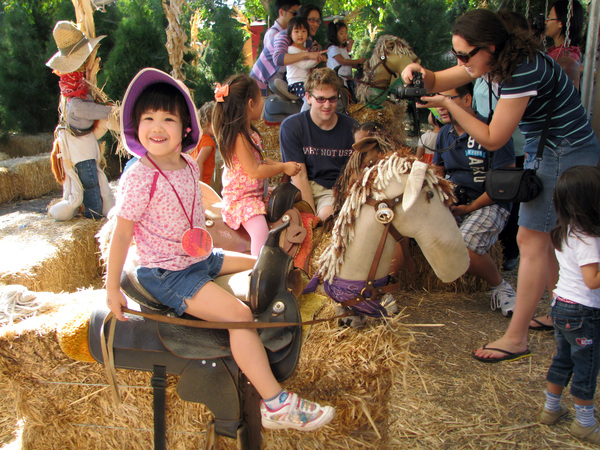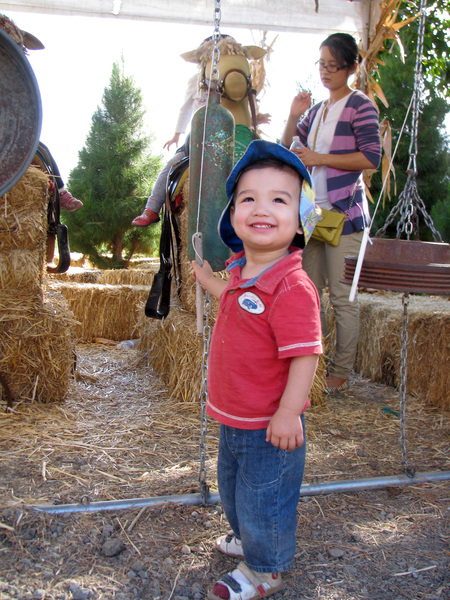 Then, in late October, we took another family trip to a local pumpkin patch at the Impossible Acres with the Kleemans (Mike, Erin, Carson, and Bennett). Annemarie and Winston enjoyed a ride in the wheelbarrow.
Winston was fascinated with the baby goat (but called them "doggies!").
The kids had fun playing hide and seek in the hay maze.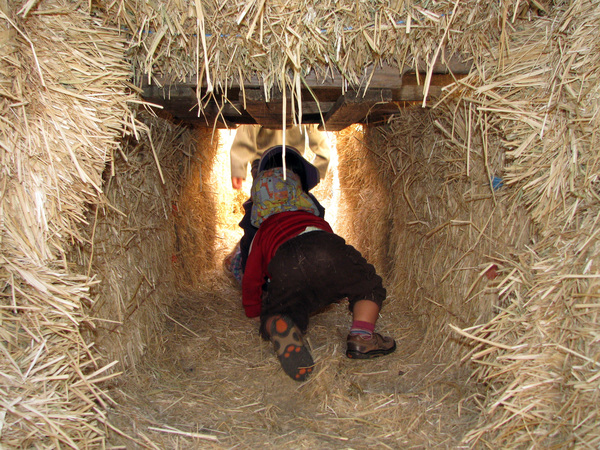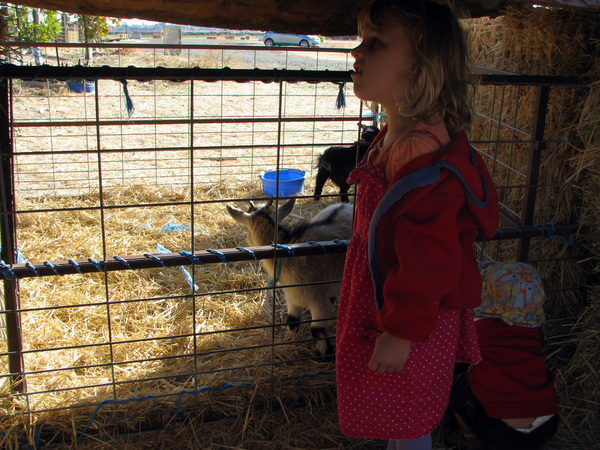 Taking a break from the hay maze, a friendly wheelbarrow race between the Spillers and the Kleemans ensued: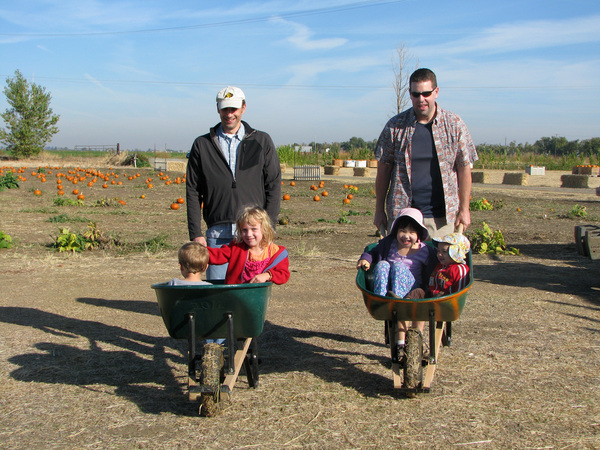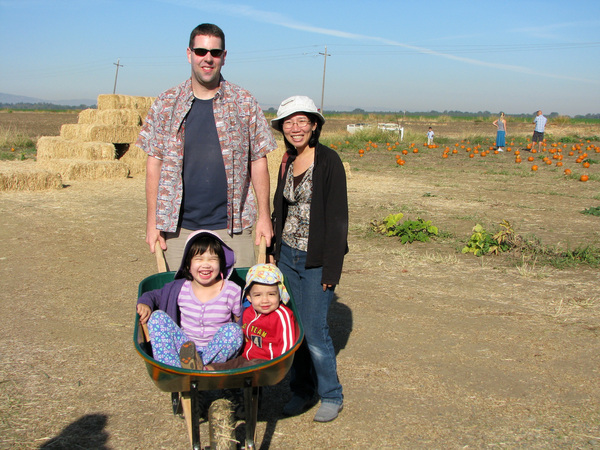 Annemarie loved to pick up the small farm animals and pat them, while Winston was busy climbing up whatever he could get his hands & feet on.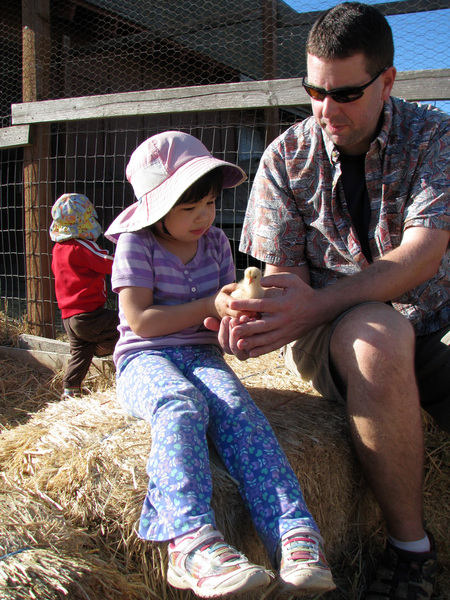 Of all the animals, Annemarie especially loved the kittens – she could have stayed there all day!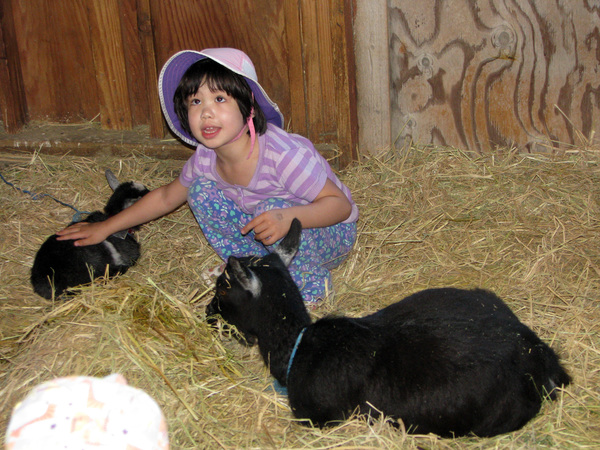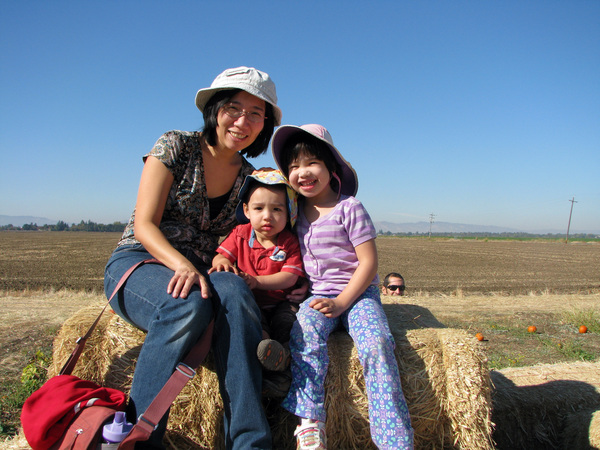 Saying 'hi' and 'bye' to the alpacas.