Posted October 7, 2012 – 8:06 pm
To celebrate Mommy & Daddy's 10-year Wedding Anniversary, we took a special weekend trip down to Berkeley. First, we had a sleep-over at Aunt Shirley's the night before, then on the morning of Sunday Oct 7, we went to Tilden Park and had a picnic near the Brazilian room, where mommy & daddy got married exactly 10 years ago.
Winston all bundled up in his sleep sack at Aunt Shirley's, right before mommy and daddy snuck out for a late dinner: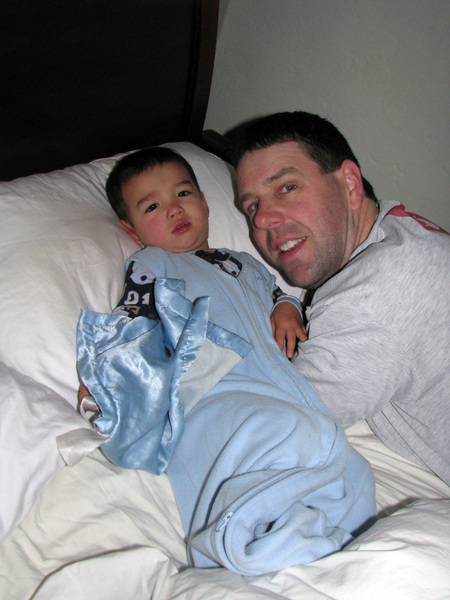 Same greenery outside the Brazilian room, same couple, with two add-ons.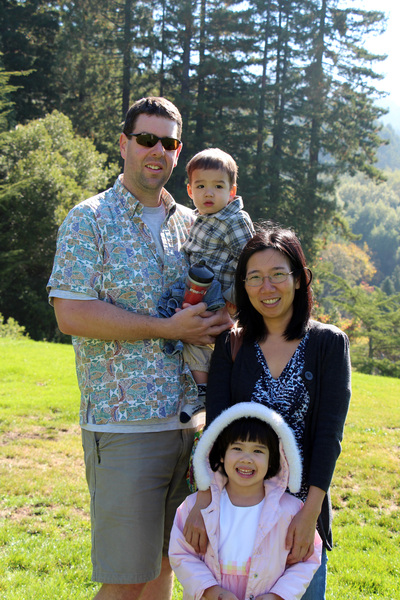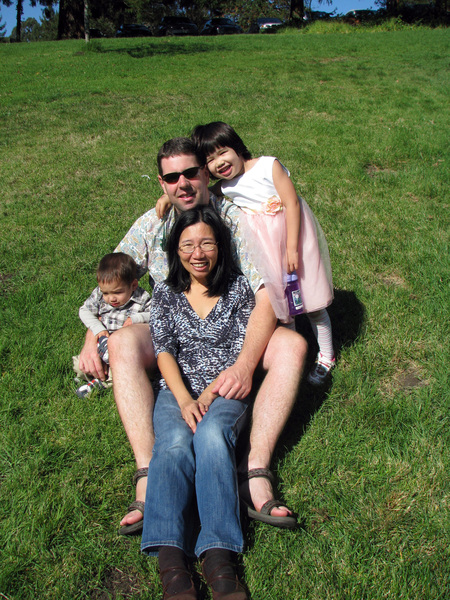 Annemarie enjoyed chasing and being chased ….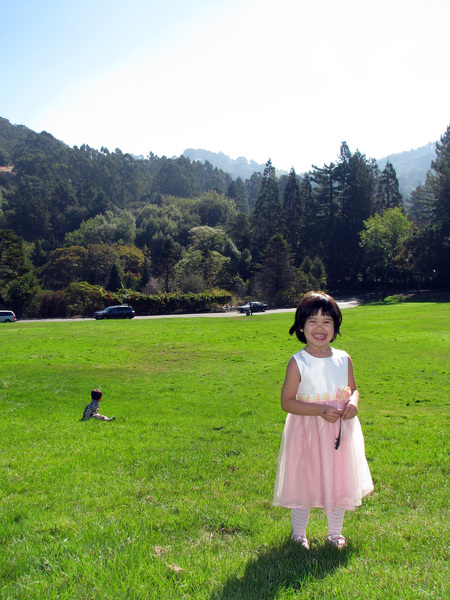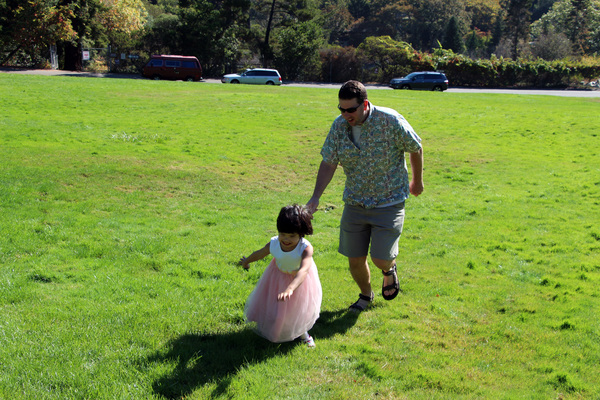 … while Winston enjoyed lying on the grass and soaking up the sun!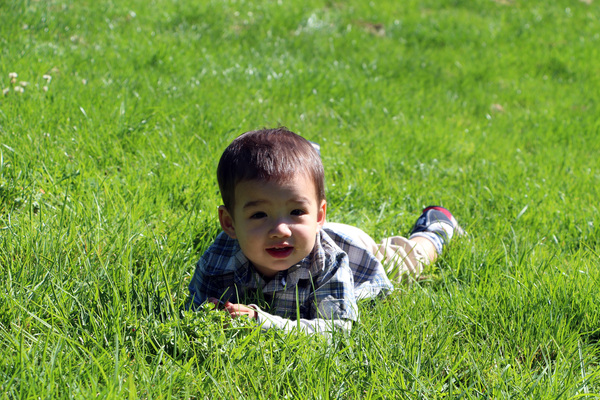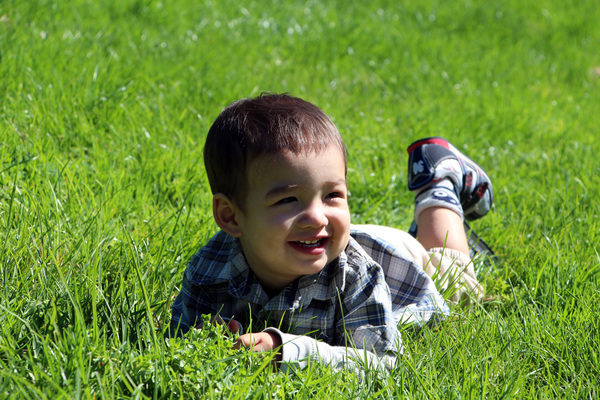 Some very *Annemarie* moments!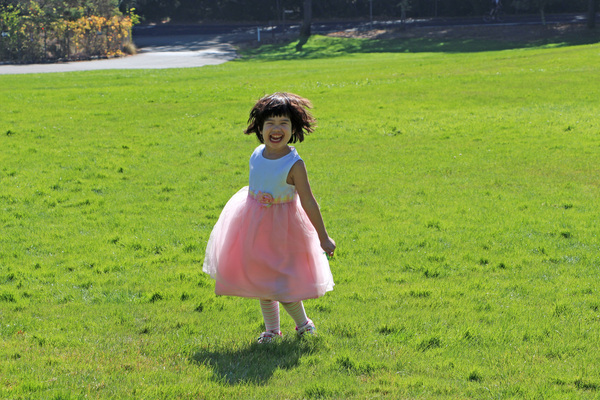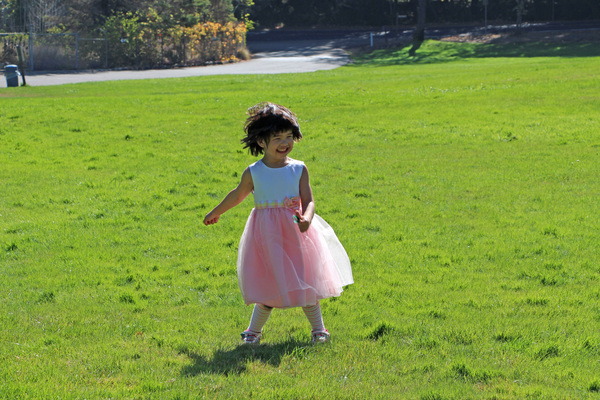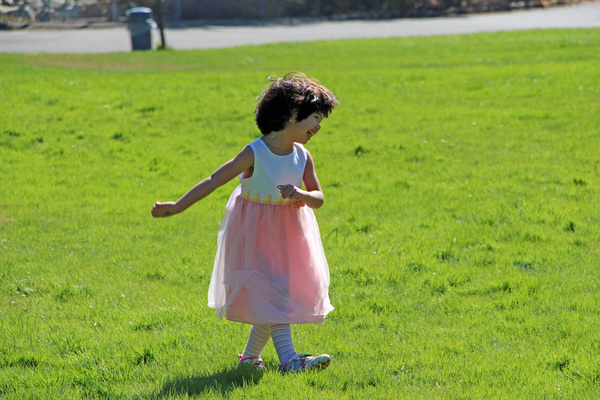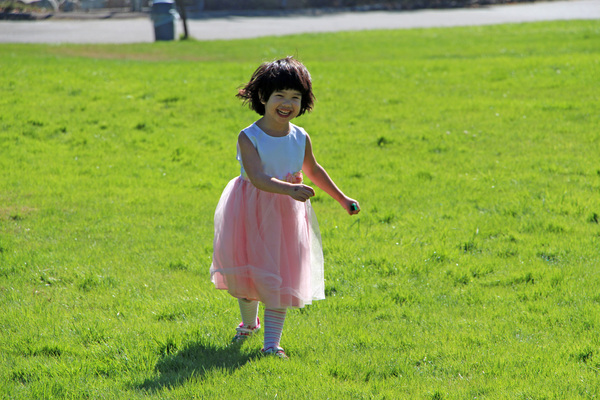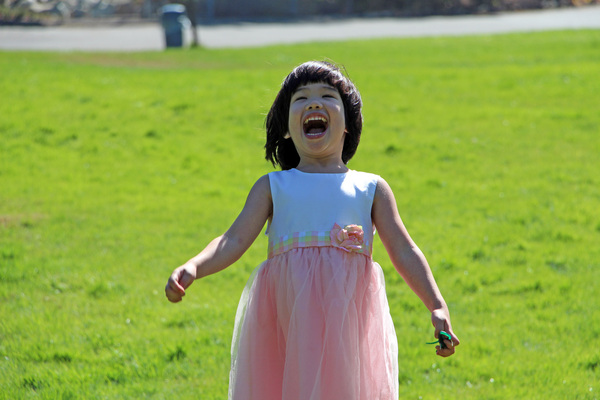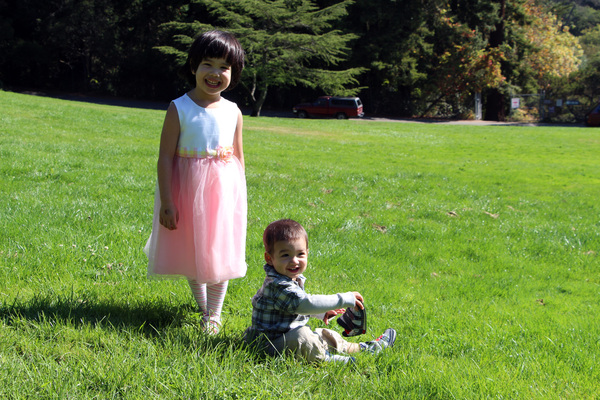 Now with Annemarie & Winston in tow, a visit to Tilden Park would be incomplete without checking out the merry-go-round and the steam trains.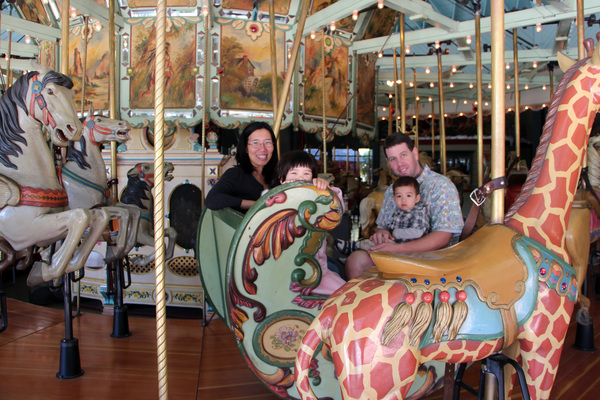 Annemarie having fun with Katya (we're glad we got to see Uncle David, Aunt Olga, and Katya on this trip, too!)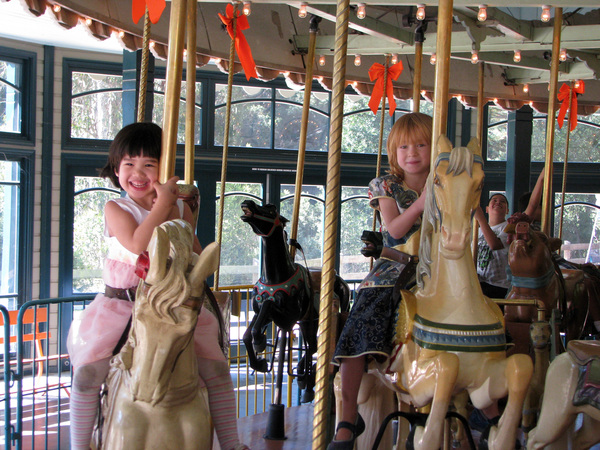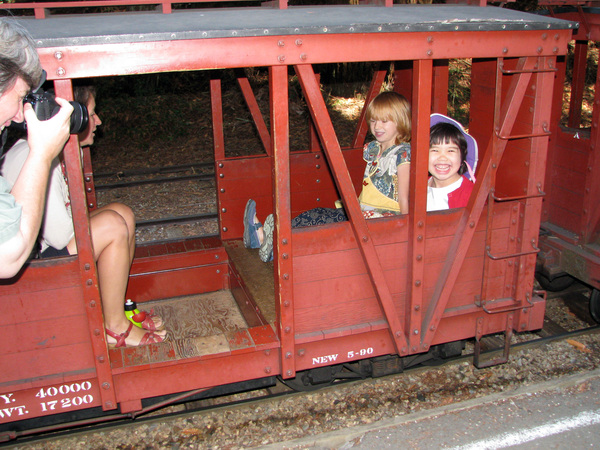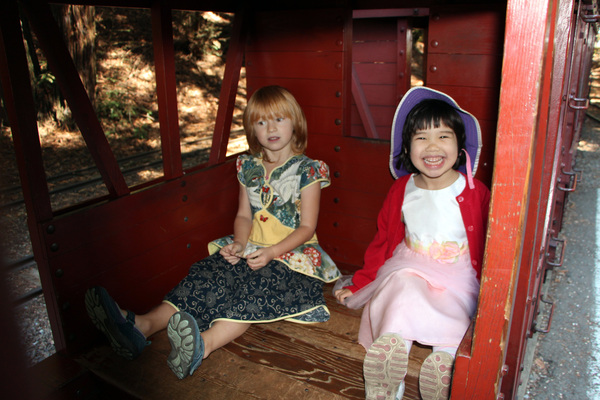 Who could have guessed that anniversaries could be so exhausting???  Enough celebration – Now it's time for beauty sleep!