Posted September 30, 2012 – 4:25 pm
On the last Sunday of August, we attended Aunt Janny's wedding in south bay. We took the opportunity to visit Aunt Theen-Theen, Uncle Kean-Hock, and baby Yi Han.
Annemarie & Winston had fun playing with Yi-Han and his toys!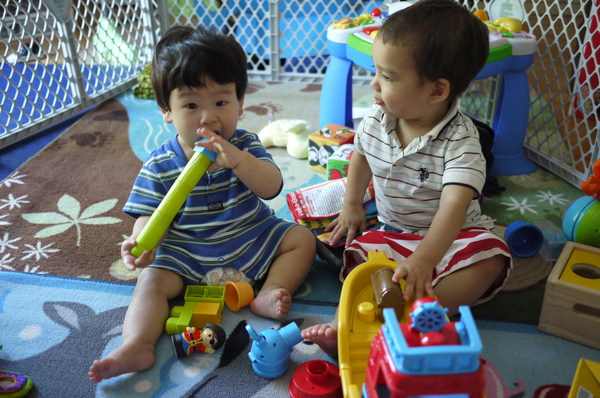 Annemarie dressing up and getting ready for the wedding.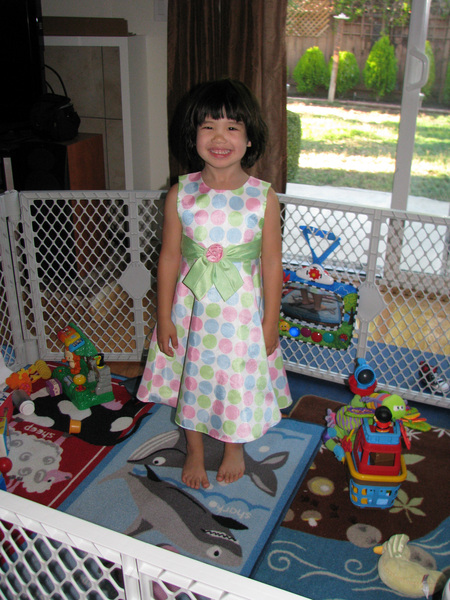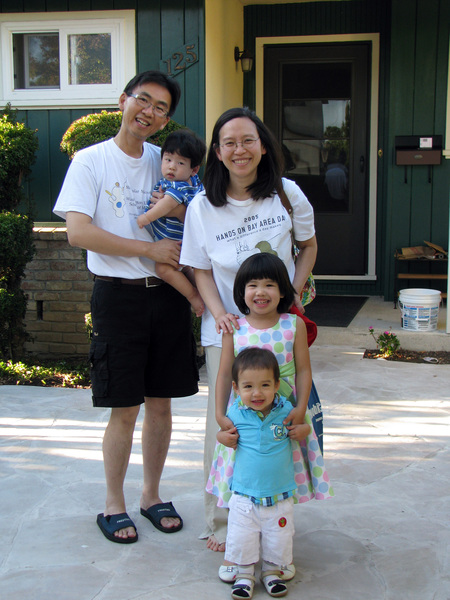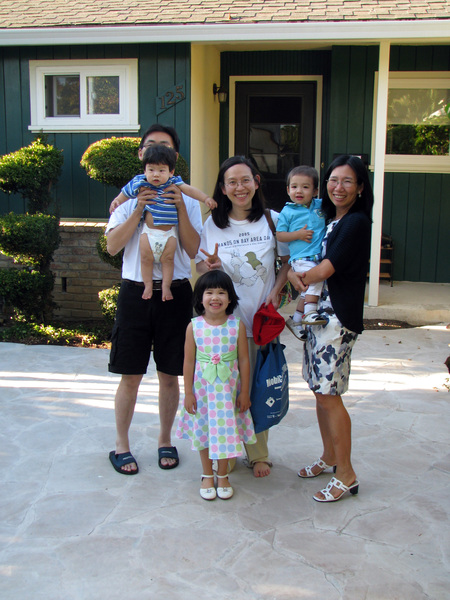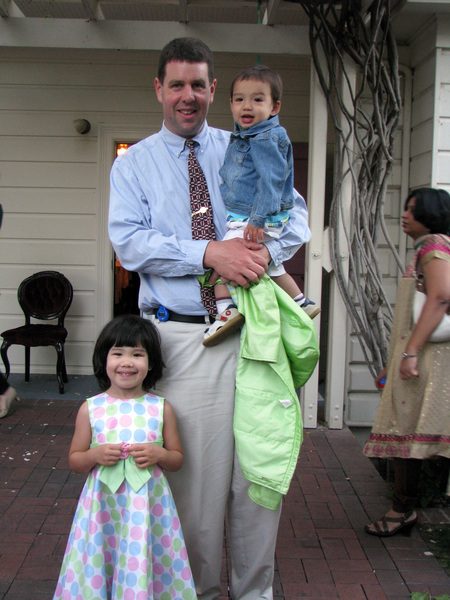 The kids preferred the sandy ground to the beautifully adorned tables & chairs – we were initially exasperated, but then they gave us these angelical smiles, so what else could we do but leave them in the dirt?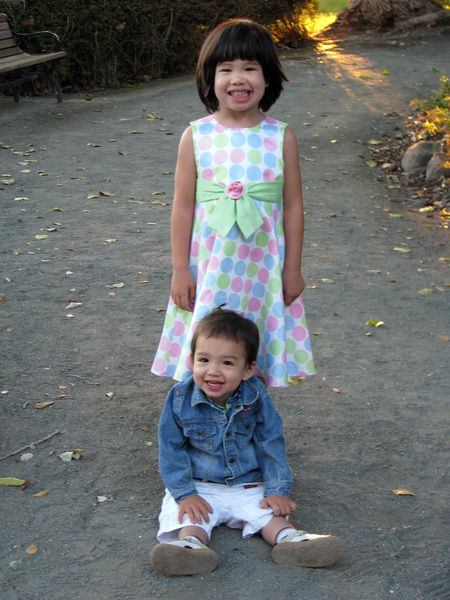 Back in Davis, we had a late surprise birthday celebration for mommy. It was a bitter sweet moment for all of us, as this was the first gathering of the Davis gang since we said farewell to Uncle Simon.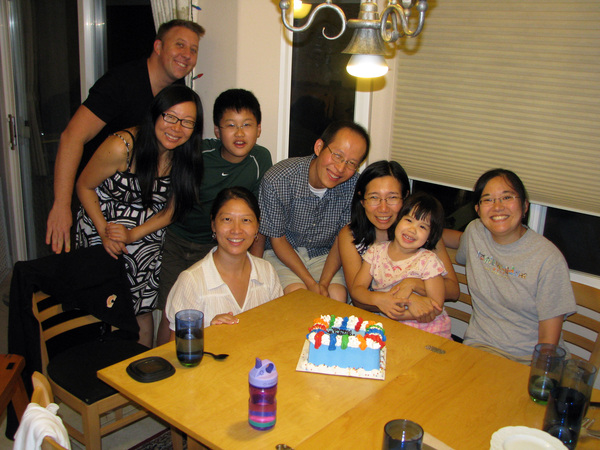 Winston & Annemarie were introduced to daddy's old hot wheels race track!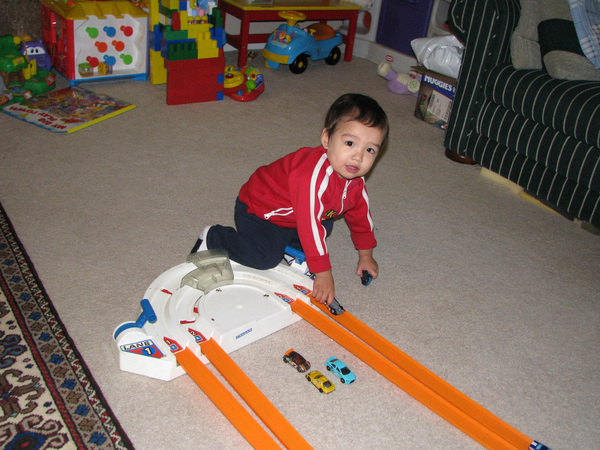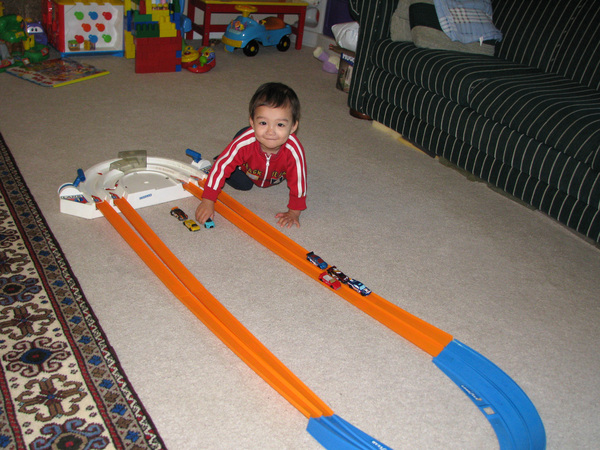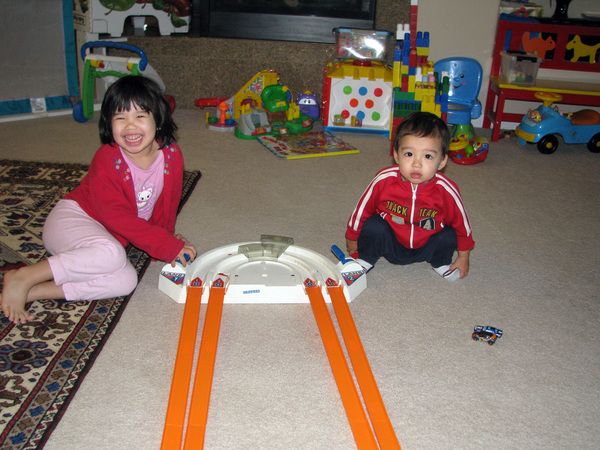 In mid-September, we celebrated daddy's 40th birthday with a dimsum outing in Sacramento.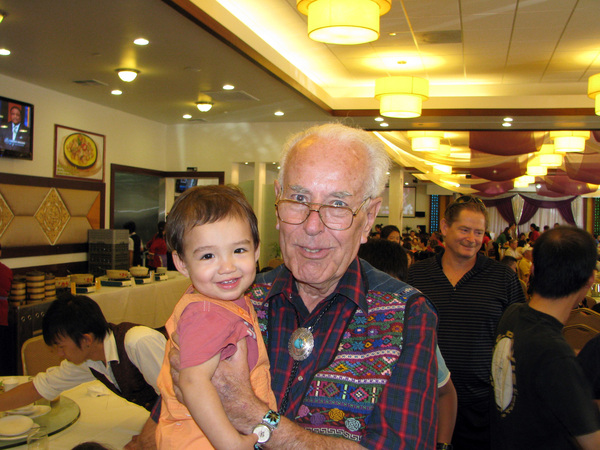 Daddy turning TWO scores!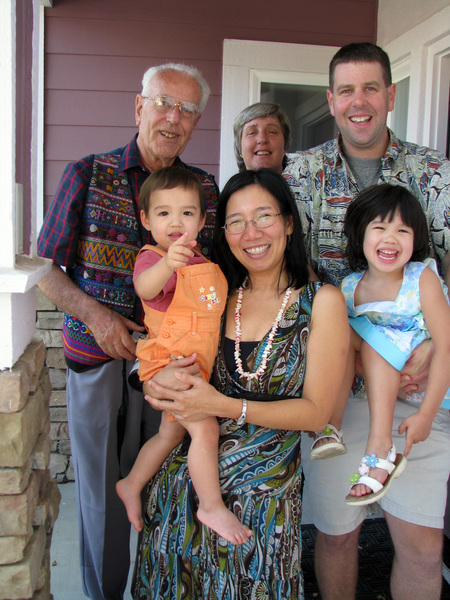 Winston successfully transitioned to the toddler room during the summer and came to appreciate some children songs (sang during circle times at school). His favorites included: Twinkle-Twinkle Little Stars, Itsy-bitsy Spider, and Wheels-on-the-Bus.
Annemarie proudly showing off her art work from her 6-week Chinese summer school.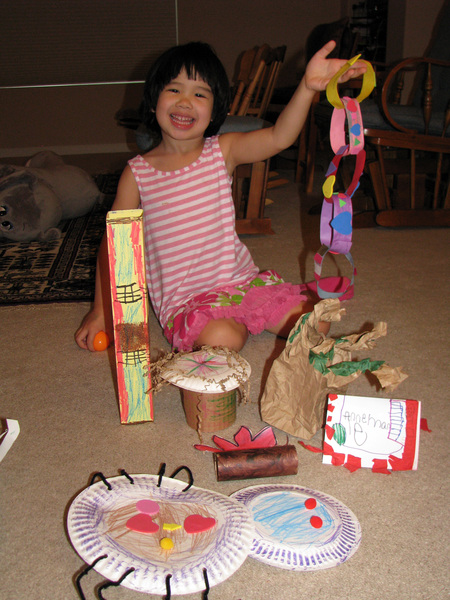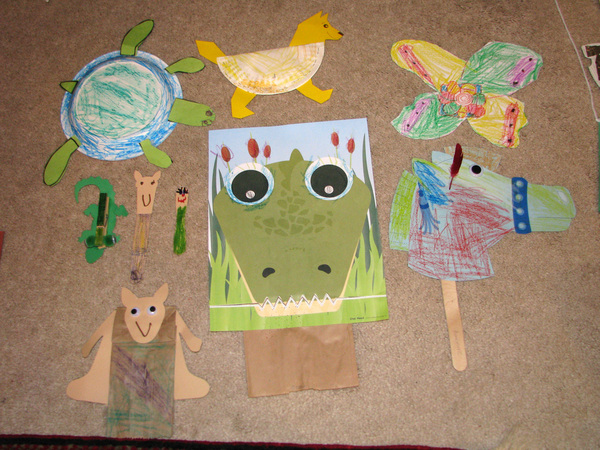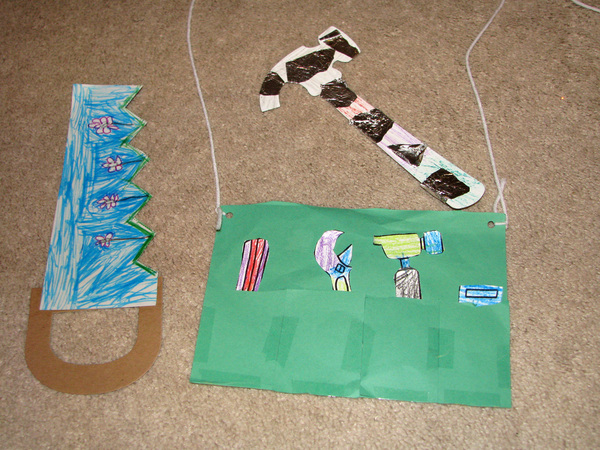 Last winter season, Annemarie was really into fuse beads art projects of all shapes and colors (stars, dolphins, fishes, whales, turtles, santas, gift boxes, frames, rectangles, circles, hexagons, etc.). Uncle Mien helped put together an ocean-themed background (thank you Mien!) for Annemarie to display some of her sea animals!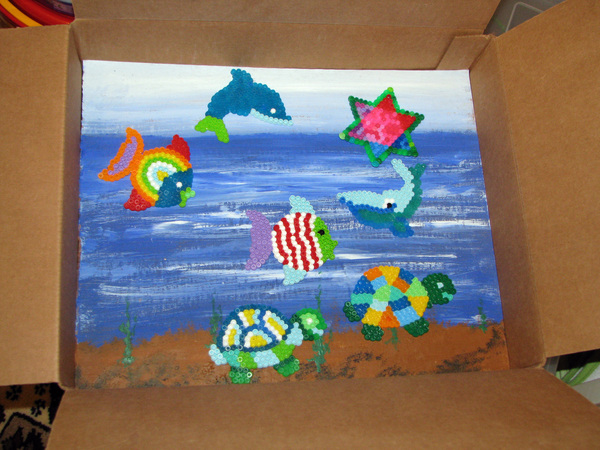 In the Fall quarter, Annemarie had her last session of pre-ballet classes before returning to gymnastics. Here, Annemarie was posing for Aunt Shirley, whom Annemarie had invited for a "sleep-over" at the end of September.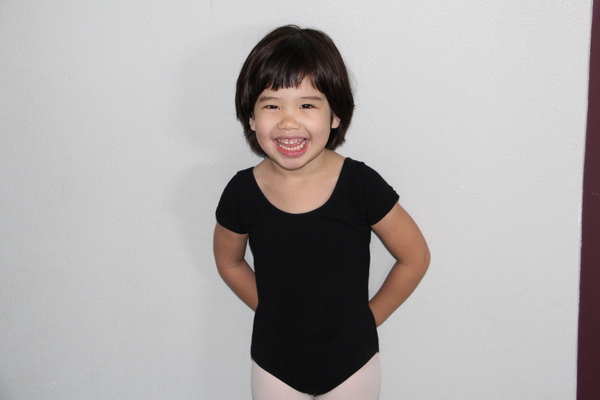 Have cars, will smile!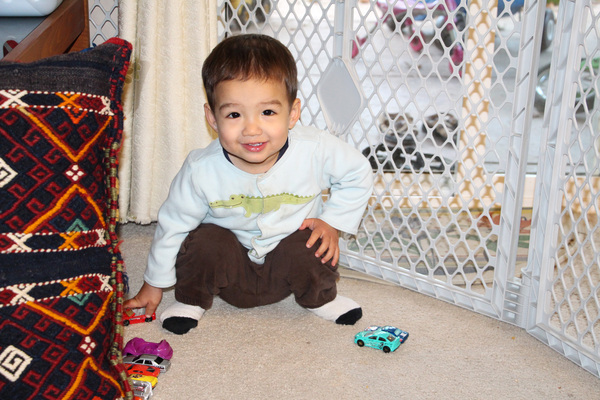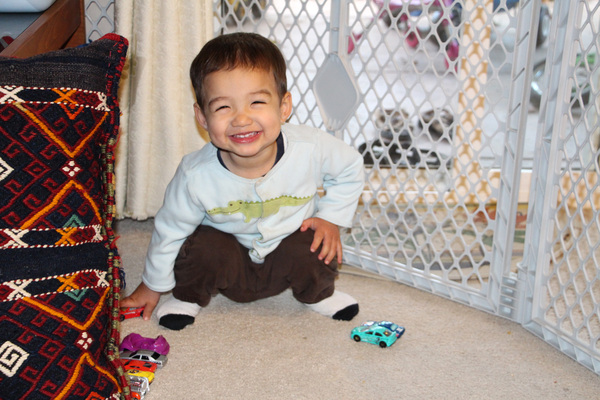 Annemarie & Winston enjoying apple pancake & whipped cream with Aunt Shirley in the morning.
Winston keeps trying to figure out ways to get JUST the whipped cream, and skip everything else…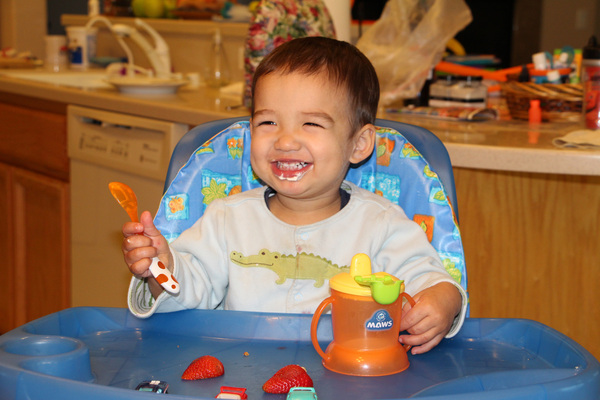 Aunt Shirley was so tickled by the height difference between daddy & Winston that she took these pictures as they walked back from the mailbox.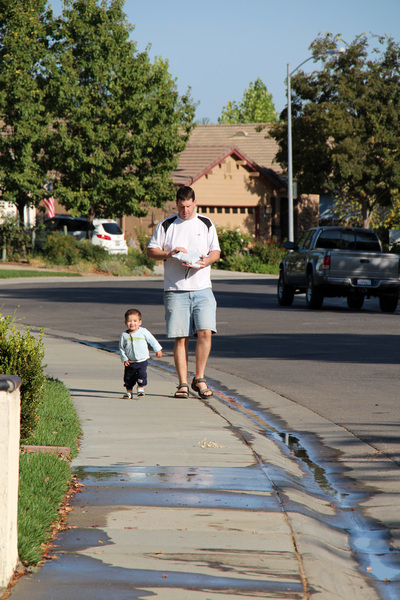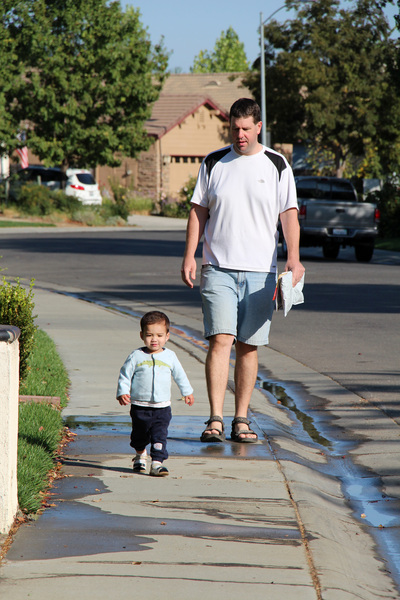 Annemarie practicing her piano pieces with Winston providing unsolicited accompaniment.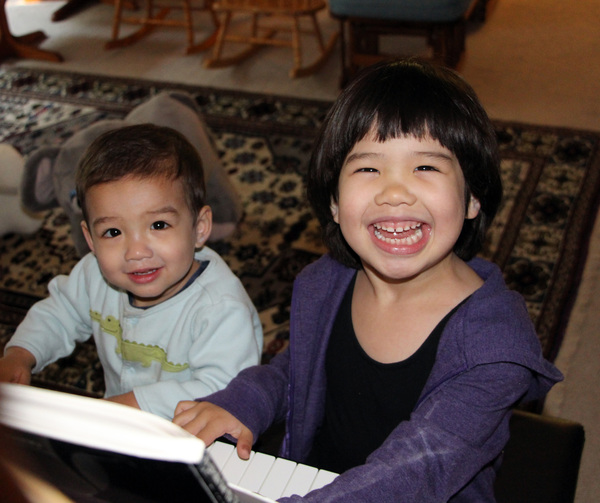 Winston enjoying his first blueberry-yogurt popsicle at the Davis Farmers Market.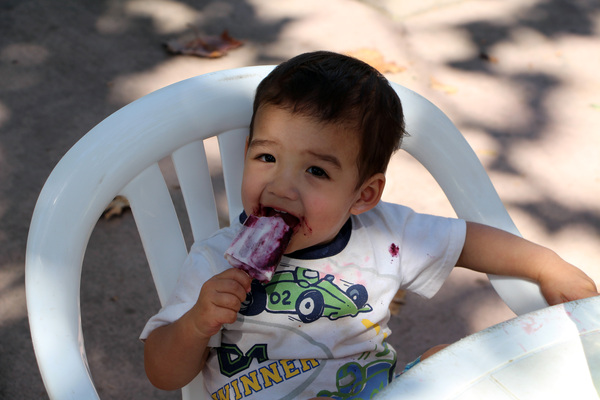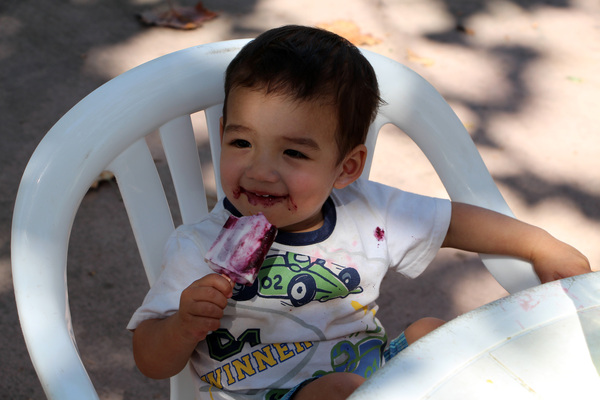 One his second trip to Funderland, Winston found something he liked (yeah, surprise): a big red tractor!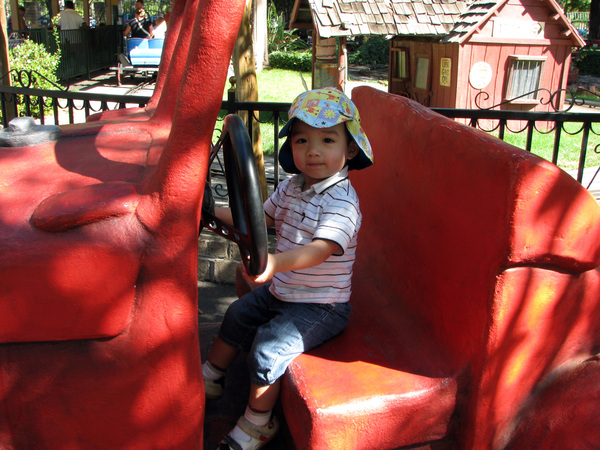 Annemarie started taking private piano lessons in early September. By the end of the month, she could entertain herself and us with some of her favorite pieces.