Posted April 29, 2012 – 8:40 pm
Spring is here! We welcomed the transition to short sleeves (towards the end of the month) and fun outdoor adventures on bright sunny days!
 Winston enjoying laundry time:
Combined Spiller birthday celebration (this time for the Feb/March adult birthdays) in Lafayette, CA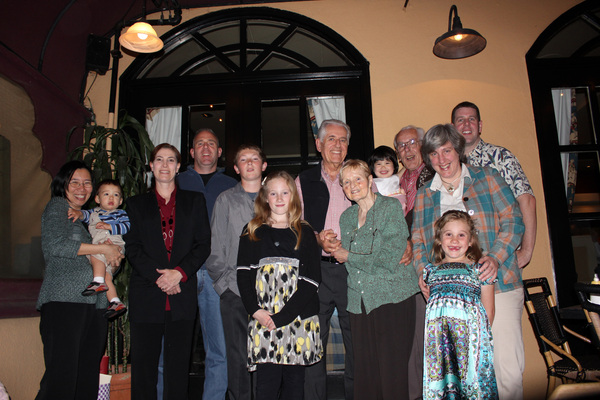 Enjoying the sunshine in our backyard.
 Thanks to Opa for the duck call and accessories!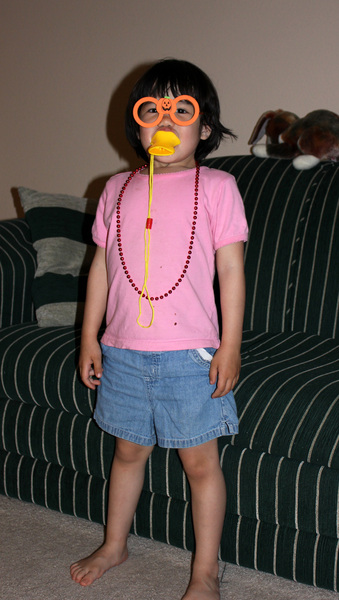 Winston performing his garden inspection duties:
Annemarie had a fun play-date with her friend, Rowan (a.k.a. RoRo) at Funderland!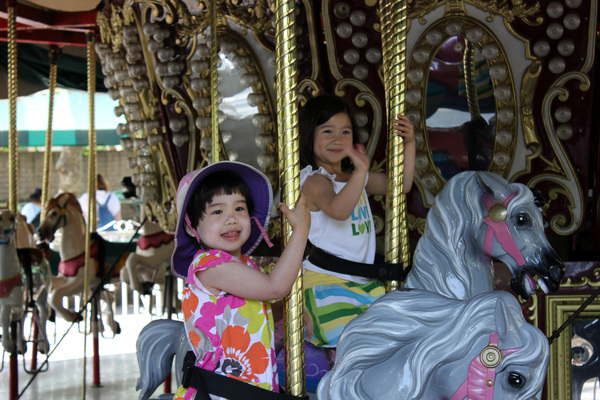 Winston tagged along and checked out the merry-go-round (rather dubiously!).
Oh my, wait until they get their driver licenses!
 As part of a school project, Annemarie was supposed to record the journey of her 'Flat Stanley'. Here, Flat Stanley just enjoyed a ride with the girls in the tea cup.
A classic picture of Rowan!
 Flat Stanley got to ride on the train too with everybody!
The girls loved the Dragon Ride so much they went on it three times!
At the end of the day, Winston was overjoyed to be reunited with his cars!