Posted March 24, 2012 – 1:51 pm
In general, Annemarie and Winston enjoy each other's company. Annemarie has been a patient big sister showing Winston how to play with her and 'his' toys.
Annemarie introducing Winston to the world of laptops …
 and books.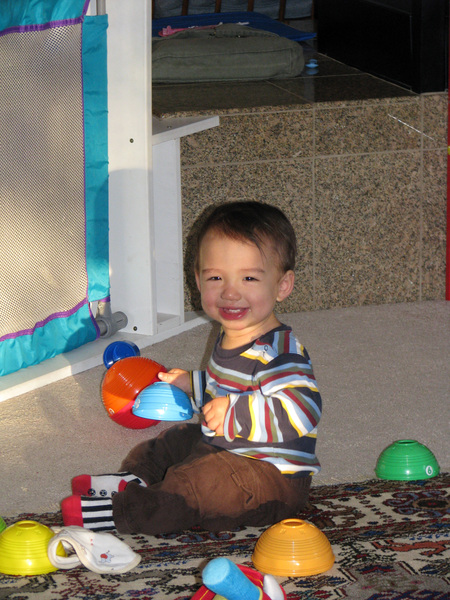 But what can be more fun than a plain old box!!!????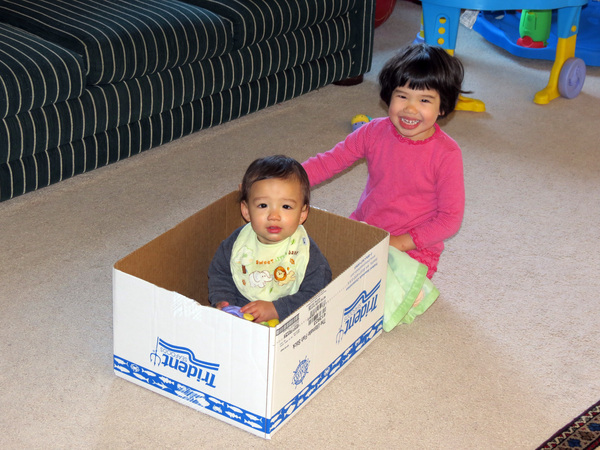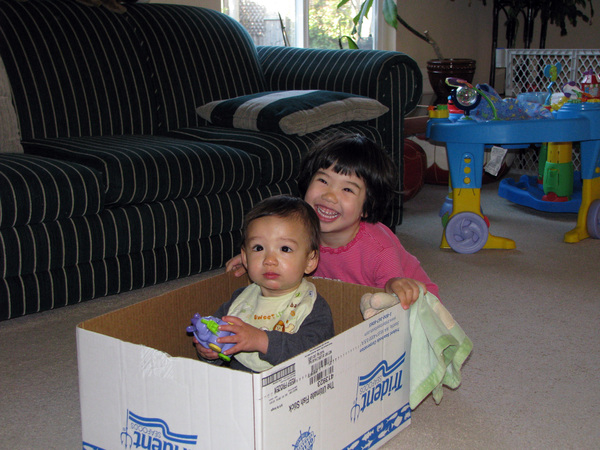 Still smiling after the spin session (guess they are ready for real roller-coasters!)
For now, they settle for Aunt's Shirley's lap:
Celebrating Uncle Simon and Uncle Steves' birthdays!
Invasion of a giant Nemo (thanks, Mien & YY!)!