Posted February 19, 2012 – 7:12 pm
Winston practicing his 007 pose as he turns one!!!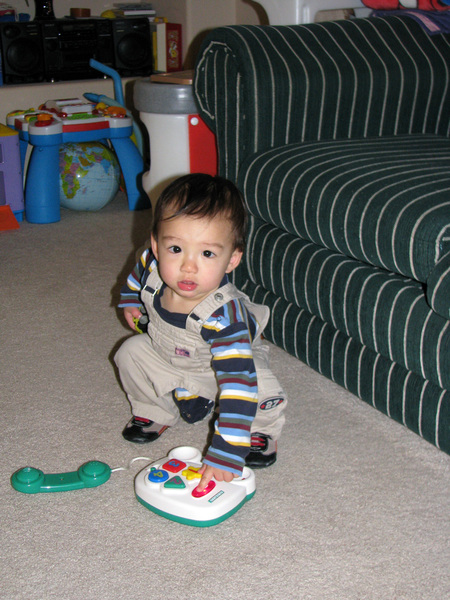 One of Agent W's secret weapons: a cute wink!
And the innocent look: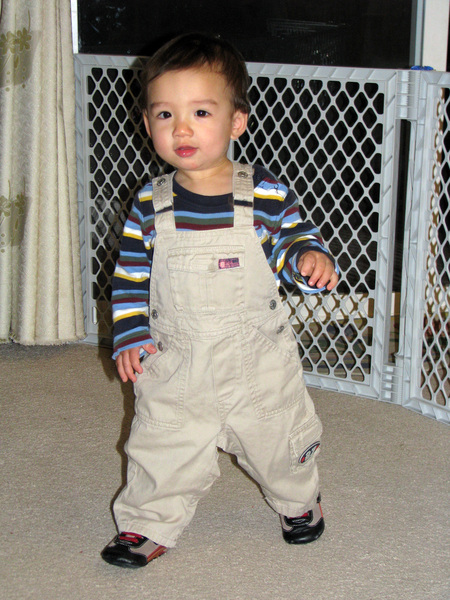 Winston enjoying his birthday cake.
Plain wrapping tissue is the best birthday present ever!
The Spiller family got together over the weekend for a big joint birthday celebration for the four kids born in Jan/Feb time frame: Luke, Annemarie, Alexis, and Winston. As part of the extravaganza, Shirley treated us to a western photo shoot in Old Sacramento.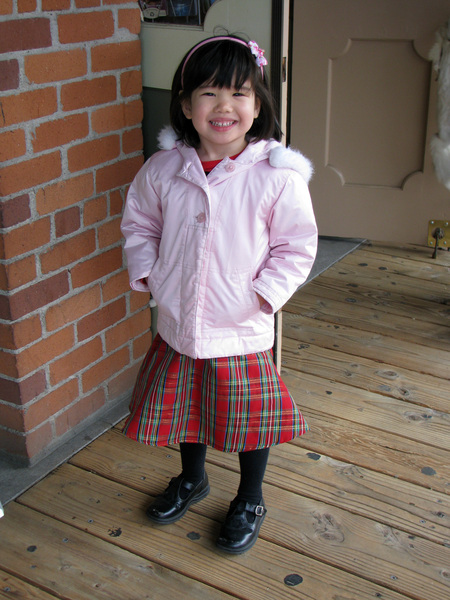 Protecting the womenfolk is serious business!  (or at least the photographers told the men/boys to look serious!)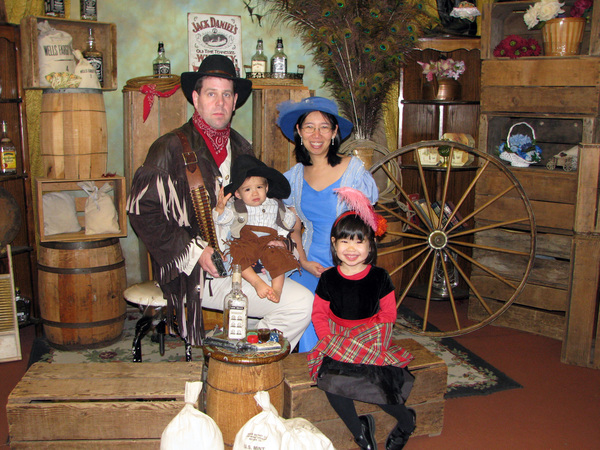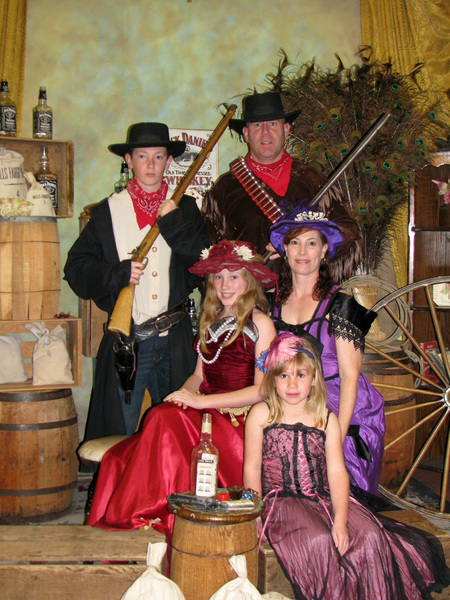 Winston's first princess cake.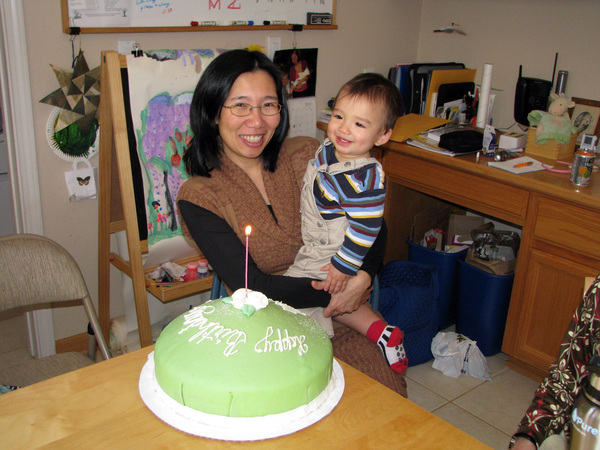 Turning one doesn't seem to change THIS messy eater's habits!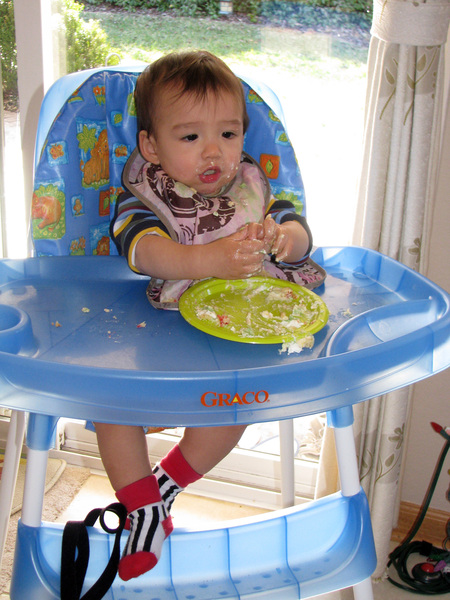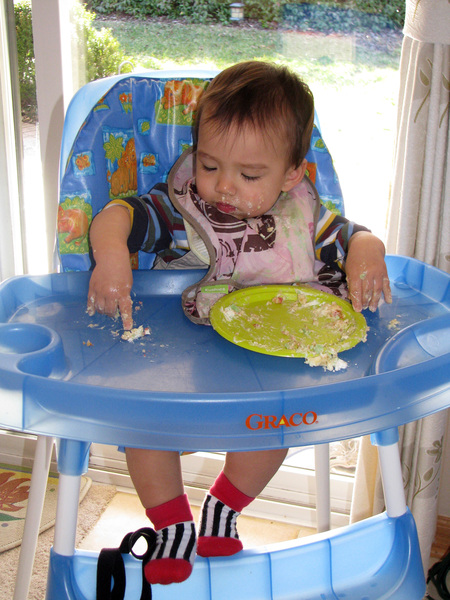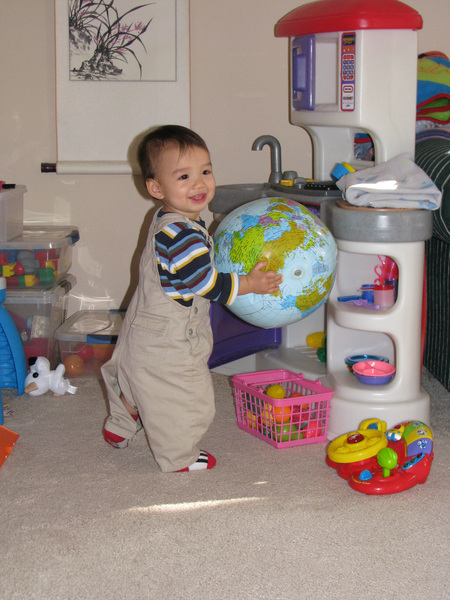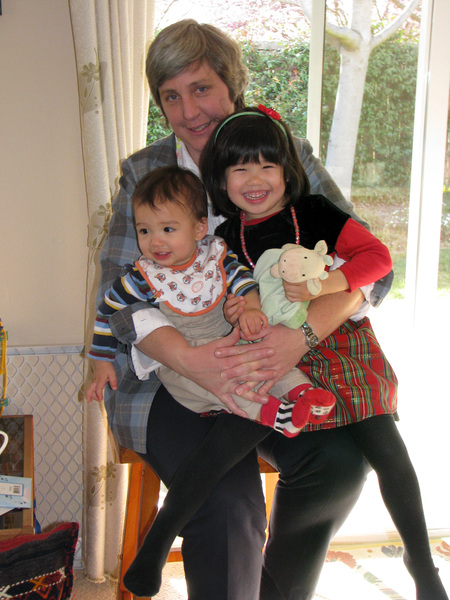 Last round of birthday celebration with the Davis gang…
Winston & AM laughing hysterically as it's getting closer to bedtime!