Posted August 27, 2011 – 11:42 pm
August was peak "working on crawling" season for Winston!  He went from doing "supermans" on the floor to rocking motions on all fours, and then made the transition to a full crawl!

Taking a break on the soon-to-be-outgrown bouncy chair…
Chew break!
"OK, back to work!  How about some downward-facing-dog?"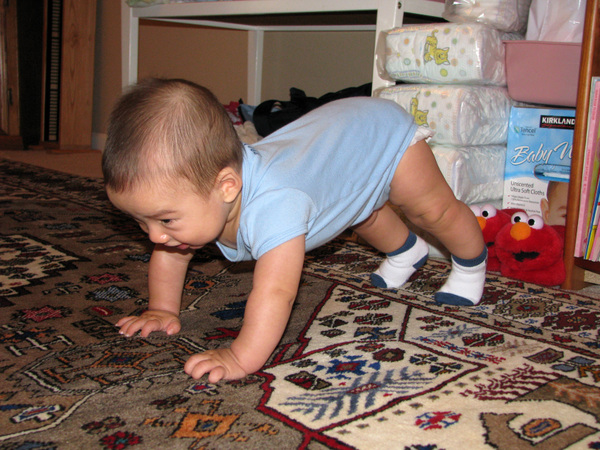 Continuing to work on crawling:
Building up leg muscles: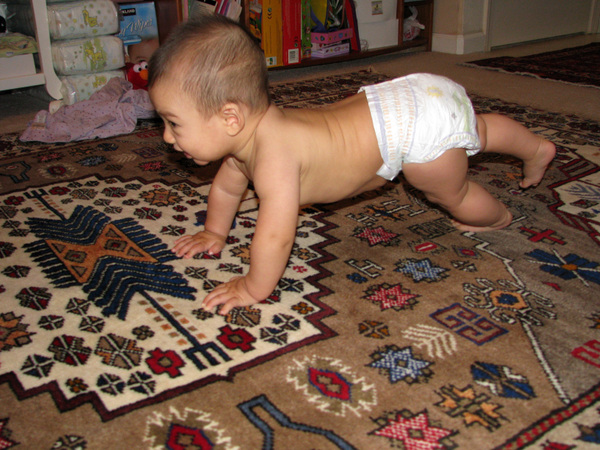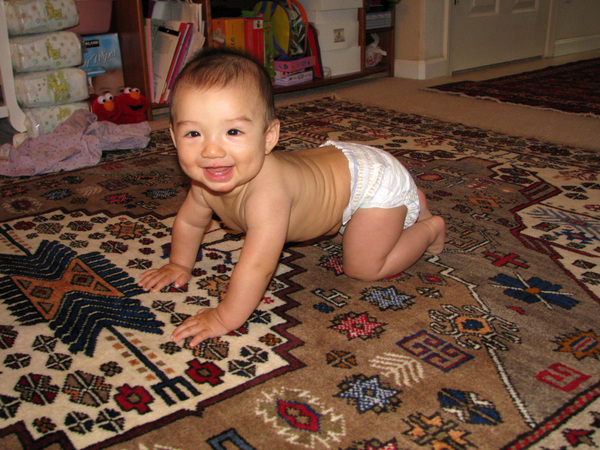 Sometimes it's all about finding the right incentives (and for the record, that is Annemarie's toy blaring in the background – we would never otherwise subject our kids to such music!) :
Temporary loss of balance…
… and crawling success!!!!
Annemarie spent six weeks at a Chinese preschool summer program!  She had a good time, with highlights including biking to school with daddy (each direction included four tunnels, one bike bridge, and one off-road section!), making her own super-hero outfit (including cape!), and lots of camping-oriented activities.  (Oh, and her Chinese improved as well!)
On the camping theme – we missed the Chinese preschool's Pt. Reyes camping trip, so we camped in the backyard instead!  (and learned that you can roast marshmallows over a fire in a BBQ!)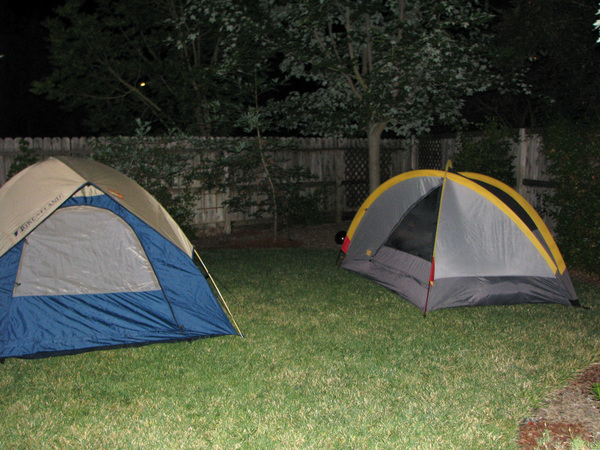 Amazingly enough, Annemarie slept until after 8am the following morning – much longer than we had expected!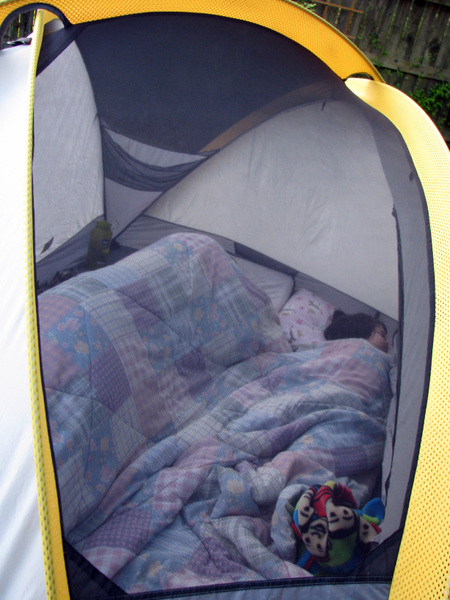 After mastering his crawling technique, Winston moved on to playing with all of the fun objects he could now reach.  Nothing is safe any more…
"Good tools should be both useful and edible"
Tuckered out from all the exciting new exploration…
"Hmmm, maybe the other side of the panda tastes better?"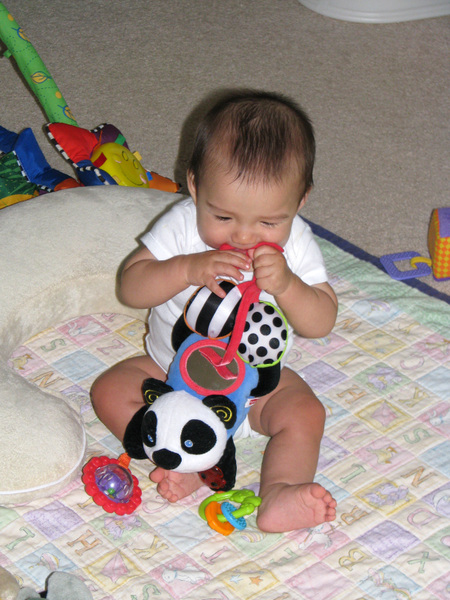 As you can see, Winston also got comfortable sitting upright. However, over-excitement can lead to instability!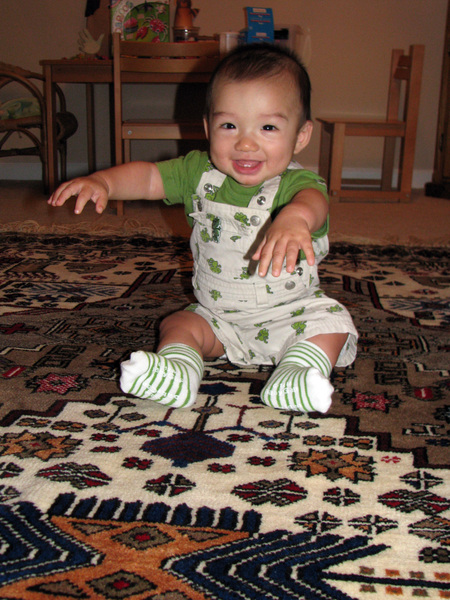 We picked up a trail-a-bike, which was exciting, but then got temporarily eclipsed by the bakfiets (see the Sept. post!)