Posted March 20, 2011 – 6:49 pm
The first month involved a lot of adjustments for the whole family!  Who IS this little person who just dropped into our lives?  Luckily, Winston spent a lot of his first month snoozing, eating, and pooping relatively peacefully…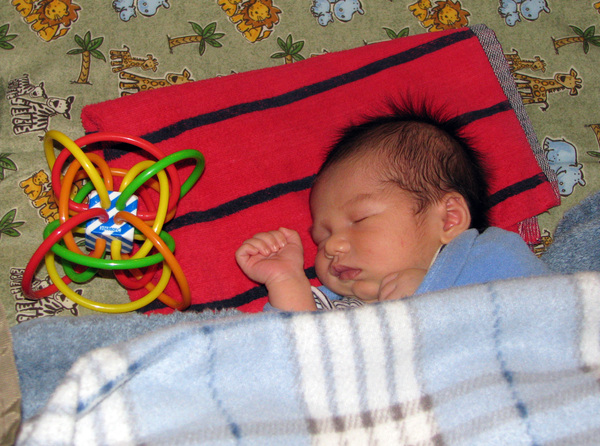 Winston observing one of big sister's favorite pastimes, reading stories!  (she also loves to listen to the audio CDs of the stories, which is GREAT for car trips, until "Frog & Toad" & others drive us crazy…)
"Hmm, what am I supposed to do NOW?" (Winston did great on his tummy from the start – a much smaller head than Annemarie's makes for easier lifting!)
Proud Opa!
Luckily, the balloon did NOT pop!
Bath in a box, anyone?
Tummy time is OK, but it DOES get frustrating after a while!
Just like with swaddling, Annemarie wanted to get involved in tummy time too!  This time, in a more supervisory role, though – insisting that moo-cow had to do tummy time too!
Toys are fun,…
… but also very exhausting!
Having a new baby brother in the house takes some getting used to, but luckily we were able to find some fun things along the way to remind Annemarie that she's important too!  A hot air balloon spied in the distance on the way in to preschool turned in to a fun chase, with daddy and Annemarie catching the balloon just as it was touching down at the Yolo County Airport!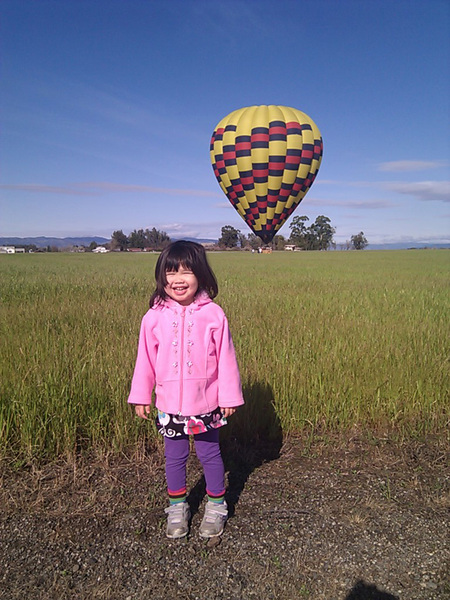 Reflective tummy time…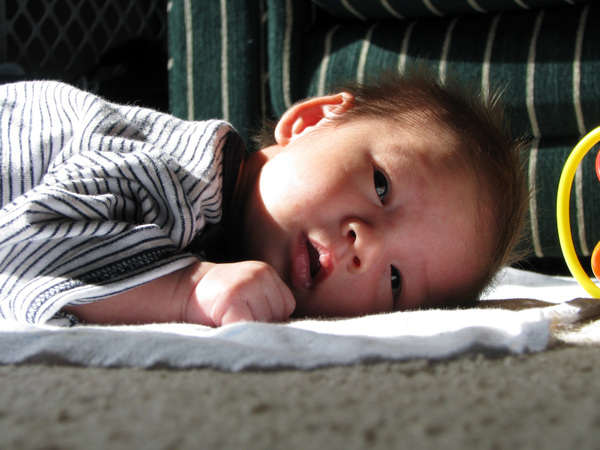 Thank you Tobie for the cute hand-me-down outfits!
Annemarie testing out baby brother's riding dog (from Karl & Helga)
"Big sister is amazing entertainment!!!!"
"Where does she find her energy, though??? ZZZzzzzz….."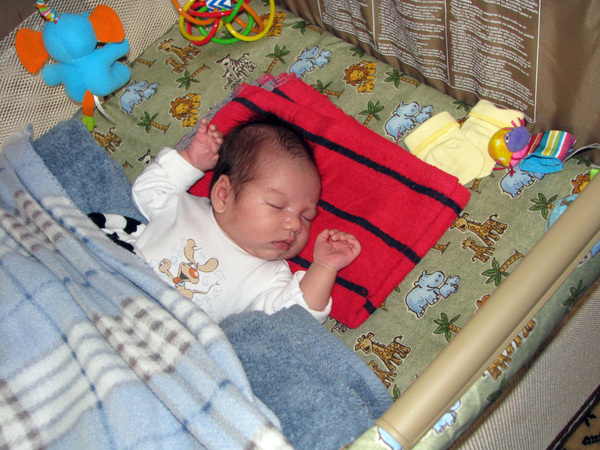 Wow, one month goes by so quickly!  Before we knew it, it was time for Winston's one-month red egg party!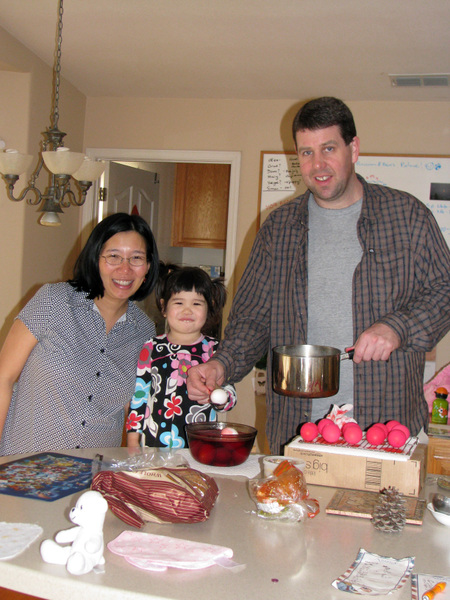 Annemarie was happy to help Winston blow out (and polish off) his special one-month red cupcake!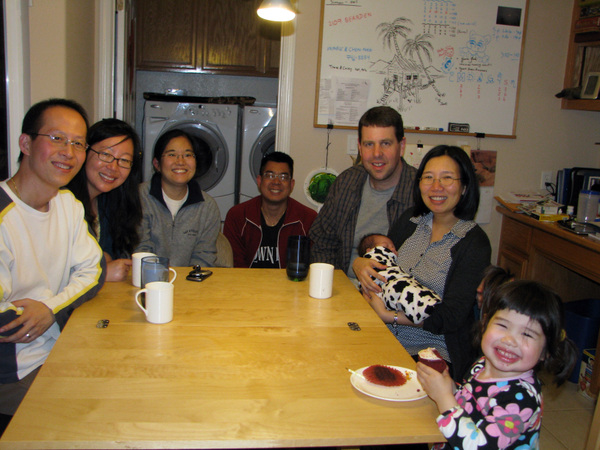 Annemarie wishes she had her own cell phone, but imagination is good enough for the time being

Life is not all smiles and snoozing – "Don't I get a break after the party???  Where is the babies' union when you need it???"
Chatting with big sister