Posted February 25, 2011 – 5:05 pm
Winston Caiyun Spiller was born February 16, 2011 at 11:45 am, weighing 7lbs 8.8oz (3.4kg) and with a length of 20 inches.
Winston's Chinese middle name:

"Cai" (4th tone), the left character, is Chen-Nee's last name in Mandarin.
"Yun" (2nd tone), the right character, means daylight. It has the "sun" radical on the left, which matches the "moon" radical on the right of Annemarie's name ("Yue").
Thank you Tante Helga and Onkel Karl for driving up to help during labor!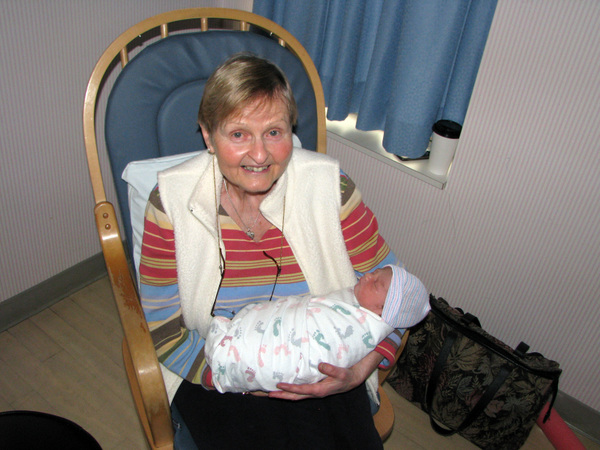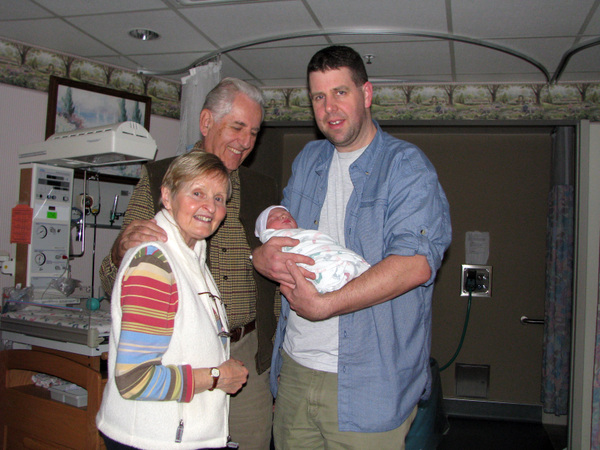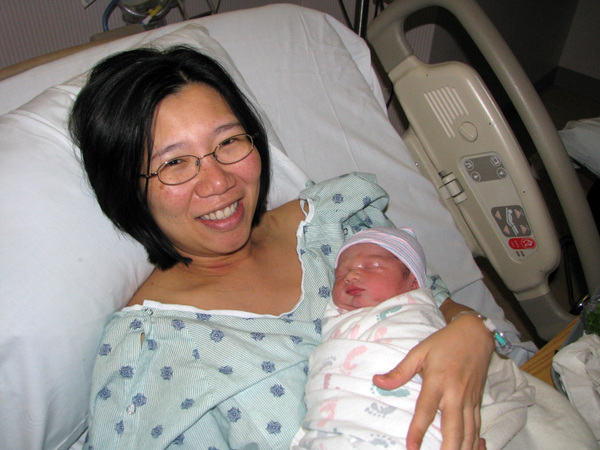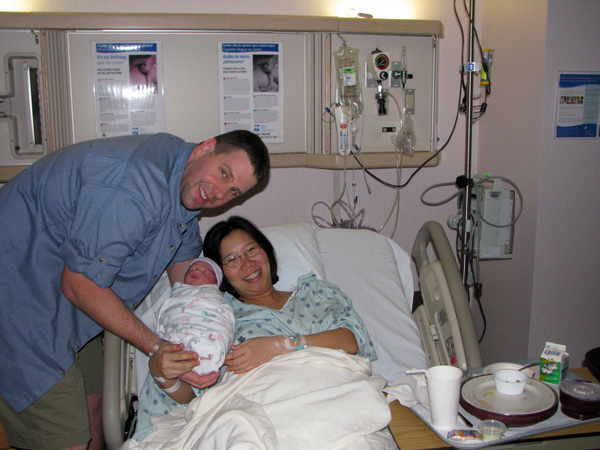 Annemarie is very excited to meet Winston!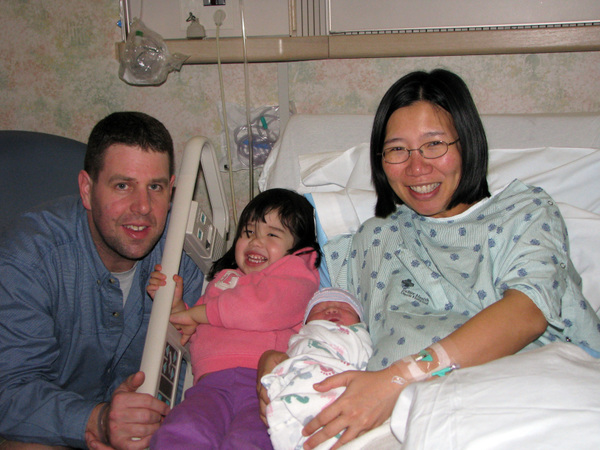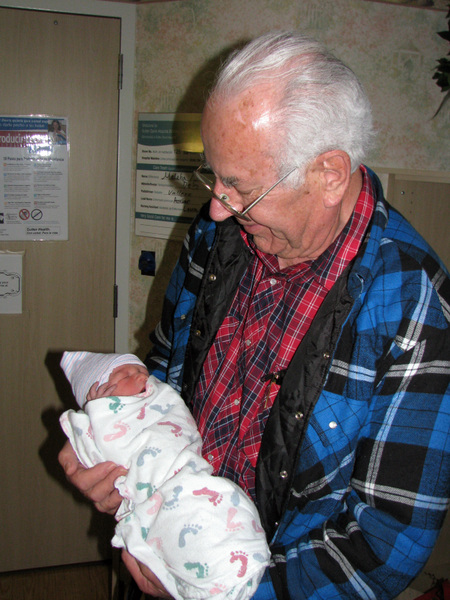 Winston already deep in thought!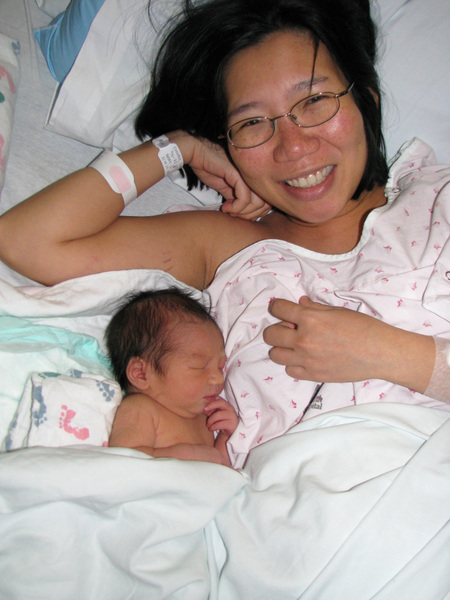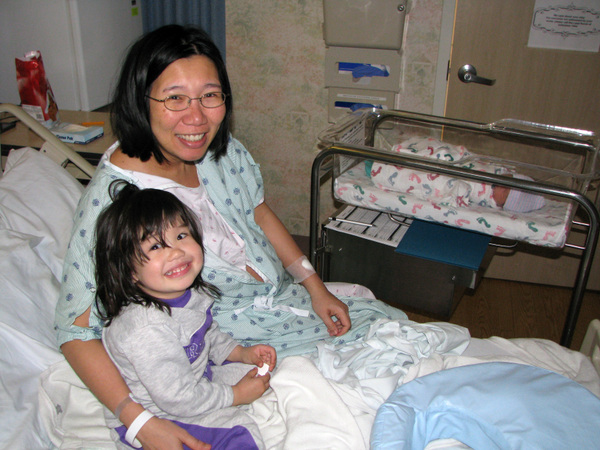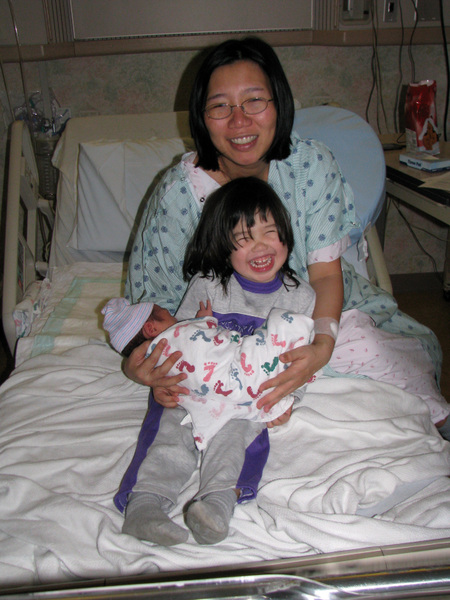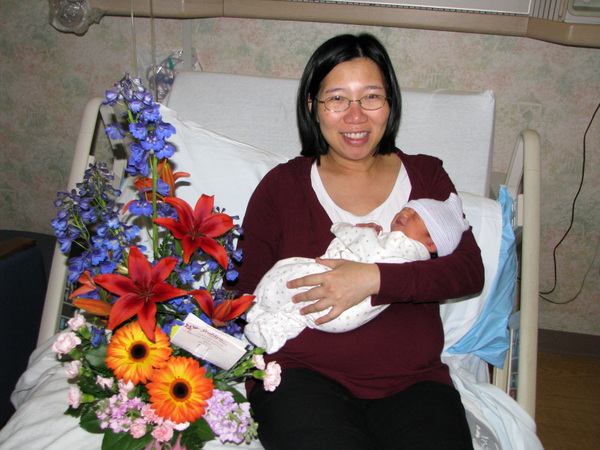 Winston arrives home on Friday!
Annemarie was fascinated by the concept of swaddling, and wanted to be swaddled too!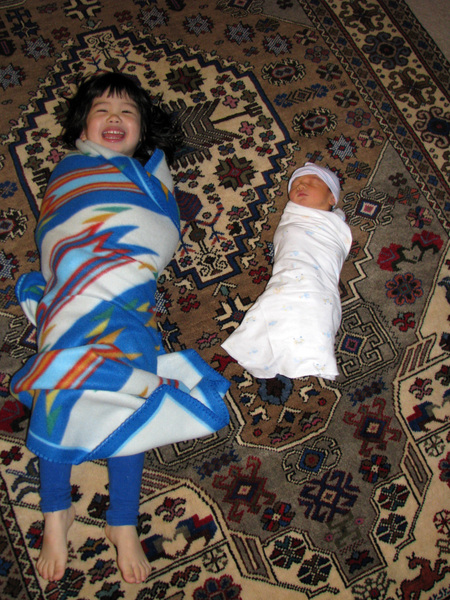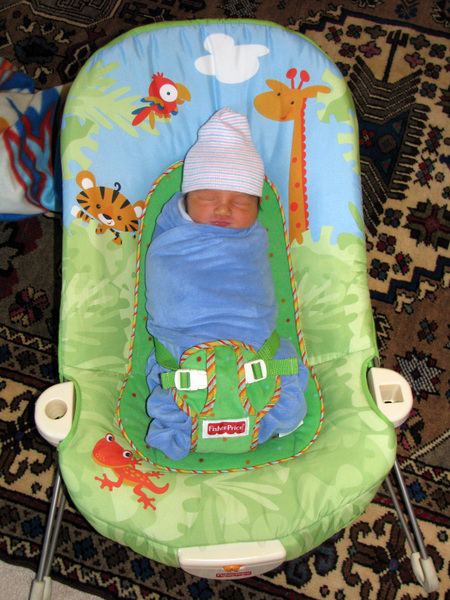 Checking out the surroundings…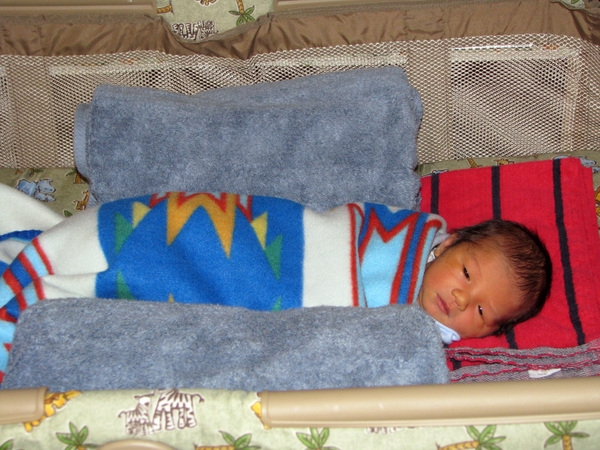 … is tiring work.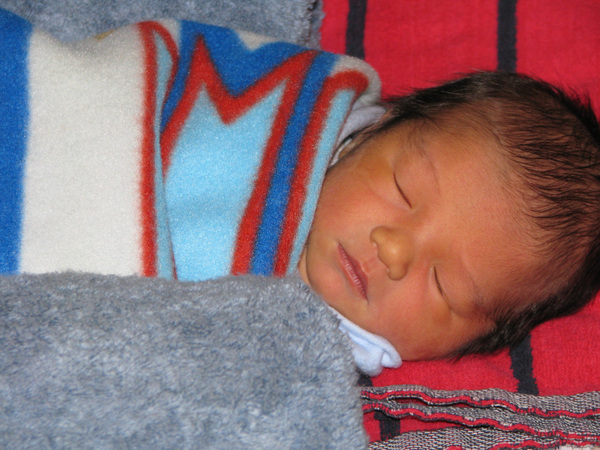 "Oh, it's so bright!  But I guess it's what I need for the jaundice…"  (which thankfully went away very quickly this time around – no Biliblanket needed!)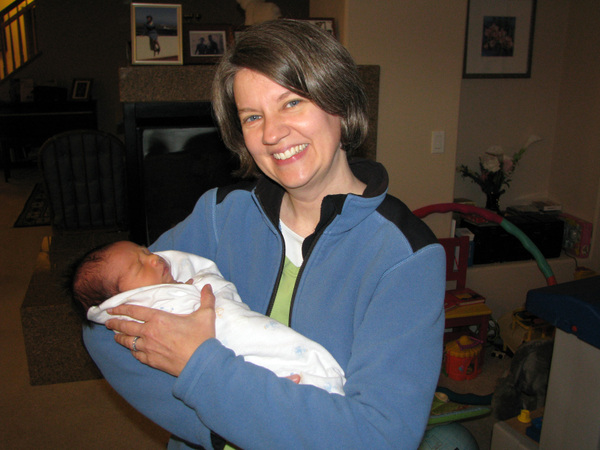 As Annemarie likes to say, "Baby brother just eats, sleeps, and cries!"  We mostly get pictures of the sleeping, it seems!