Posted October 4, 2010 – 2:00 am
Story time with Uncle Dan
Getting ready for Sharad & Jackie's wedding
The happy couple: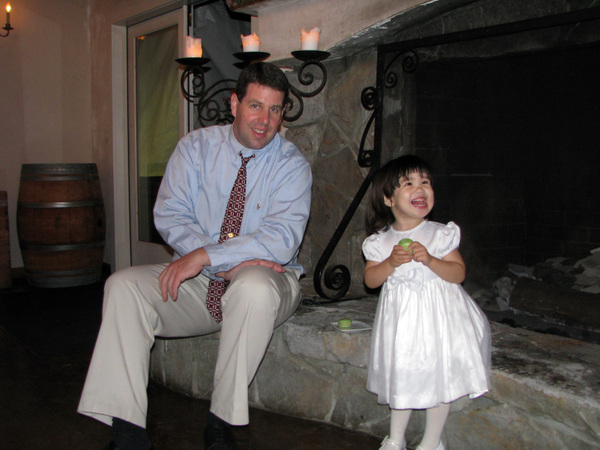 Powered up on sugar, and ready to dance the night away!  (by Annemarie's definition of dancing, at least!)
First dance – "Attached orbit"
Second dance – "Disattached orbit"
Third dance – "Solo orbit"

  Thank you Uncle Tom for being such a patient and good-natured dance partner!
Sharad & Jackie were kind enough to share some sparklers that they had left over from the wedding! (the sparkly part of the wedding was well after Annemarie's bedtime…)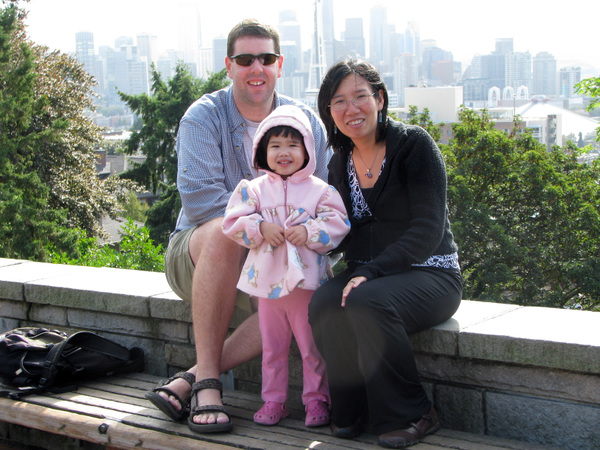 We found a great park, Kerry Park, in Seattle – it had play structures that we had never seen before!  Annemarie especially loved the spinning cups, once she got over a healthy distrust of them!  On return to Davis, we discovered that there was a similar structure locally in a more remote spot that we hadn't explored yet!

We also took a nice ferry ride to Bainbridge Island