Posted September 18, 2010 – 1:33 am
Ready to go in the SF airport
Mr. bear and moo-moo cow are Annemarie's faithful night-time companions throughout the world!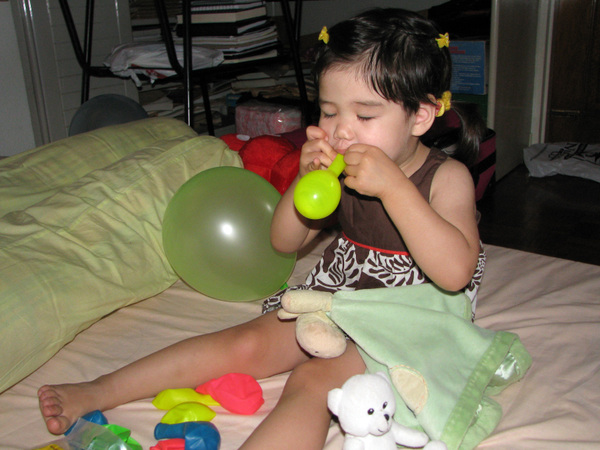 Aunt Boey Teen found a very cool dragon lantern for the mid-autumn festival:
Annemarie enjoyed putting hair clips and ponytails on Aunt Boey Teen
Annemarie hanging out with her cousins YuYing and YuJen:
Enjoying the Youth Park in Penang: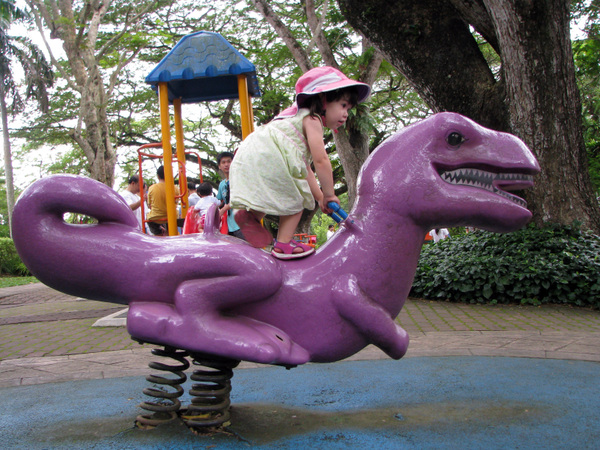 Penang Butterfly Farm
Adventure zone – a fun (air conditioned!) place to wear out children!
Tanjung Bunga Beach
The Penang ferry terminal
Penang Bridge
Taiping zoo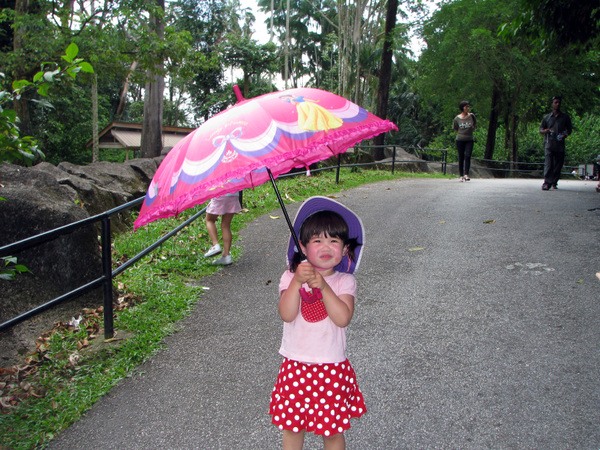 We enjoyed a brief tri-shaw ride downtown
Daddy's birthday
Enjoying hawker food (roti canai)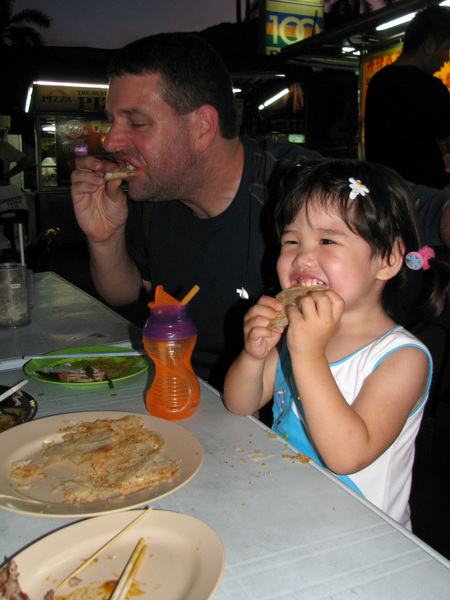 One of Annemarie's favorite pastimes was putting tattoos on everyone in the Chuah family!