Posted April 30, 2010 – 12:10 am
An exciting April!  After Easter, Onkel Viggo and Tante Marga visited from Kansas City!  They were very impressed with Annemarie's energy level!  We had a big Spiller family birthday gathering down at the Berkeley Marina – boy did it rain!  Annemarie kept warm by dressing up like an Eskimo!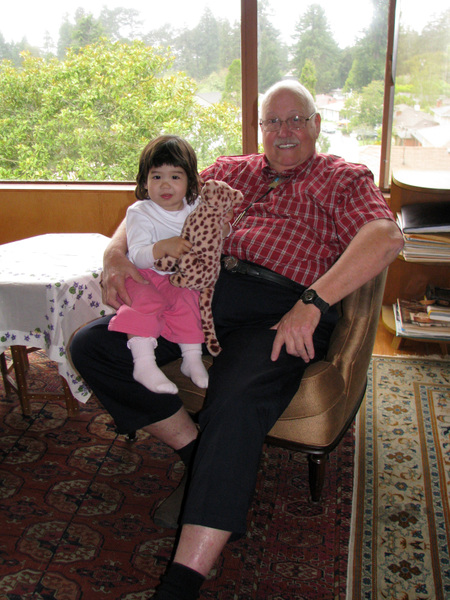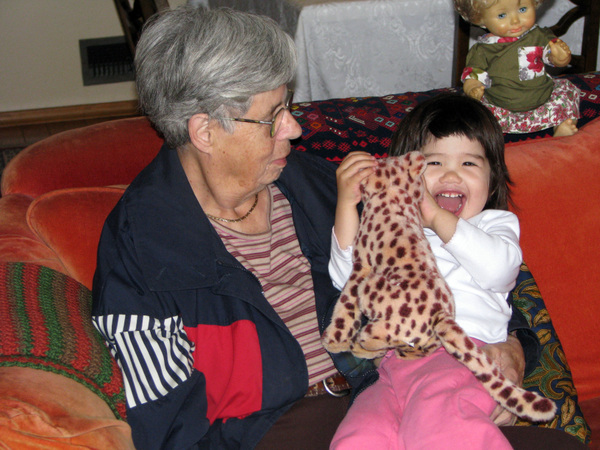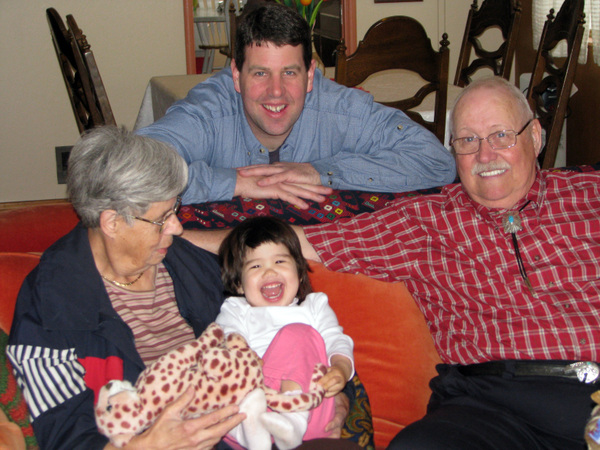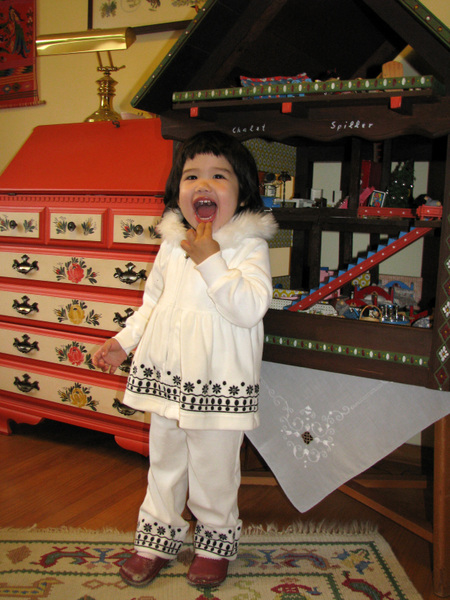 Pig tails are still all the rage! (now we have two pigtail girls!)
"Cookies are the best lunch!"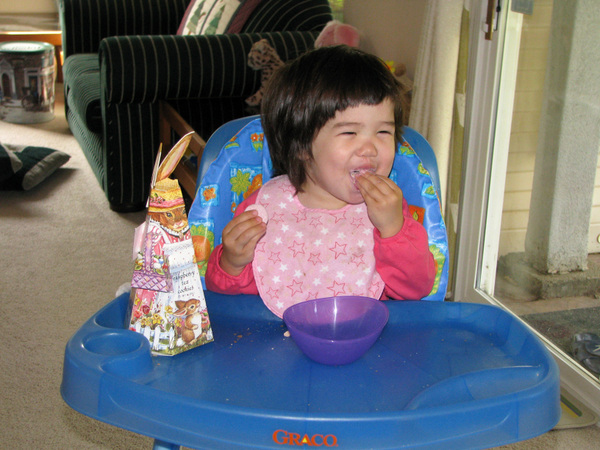 Annemarie met a face-painting fairy at Kate's birthday party!  That was VERY exciting – a butterfly on one cheek, and Thomas the tank engine on the other!  Thomas didn't make it through the first nap time, but luckily the paint washed off the pillow pretty easily… (She can still tell you all about that if you ask her!)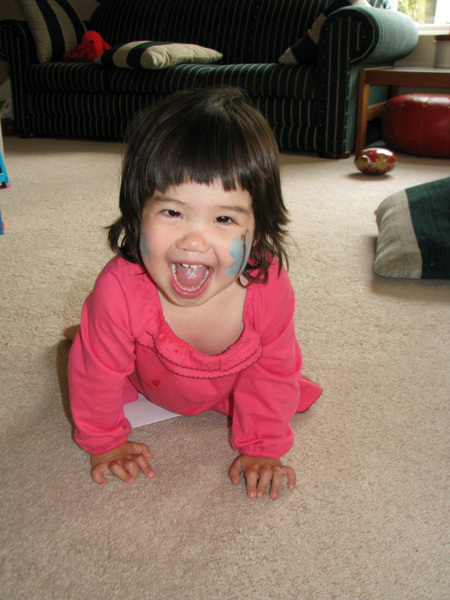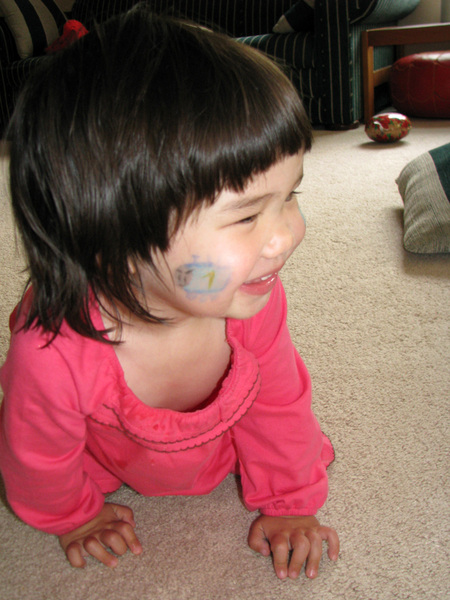 Juice is tastier in a box! (especially when shared with friends!)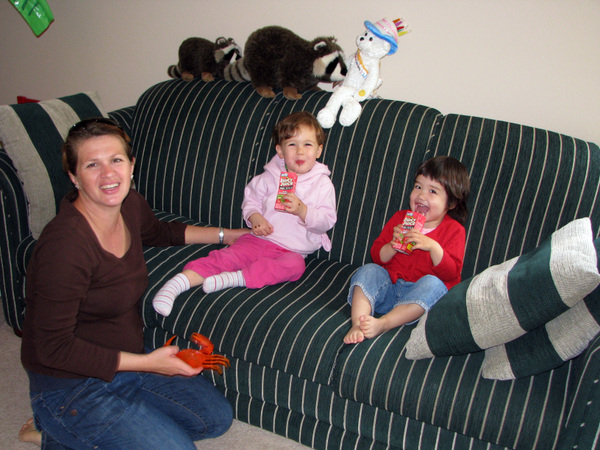 "Better make it quick, I have to take my car in to the shop and don't have time to talk on the phone!"  (Yup, that's right, Annemarie has her first car, thanks to Nazli and Leyla!  And yes, she's green – it's all-electric, almost as fast as a Tesla!)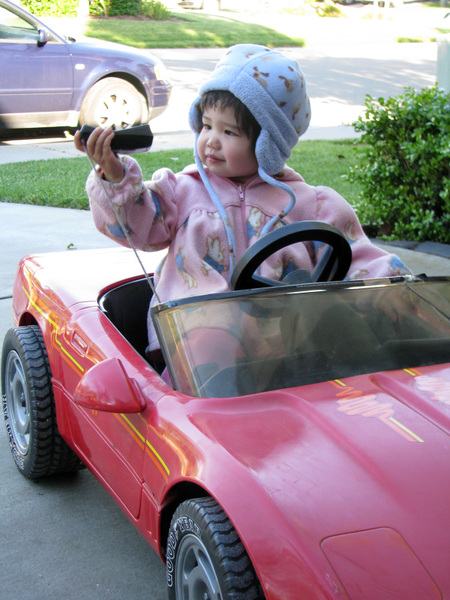 Neighbor Josh was more than willing to help do some speed testing!
Carousels remain one of Annemarie's favorite things – she asks every day whether we can go to the farmer's market!  That's definitely a required stop every Wednesday evening and Saturday morning!