Posted April 4, 2010 – 5:25 pm
Easter was, unfortunately, very rainy!  It didn't help that Annemarie got carsick on the way to Petaluma, and threw up just before we got there…  Thanks so much to Eddie and Donna for letting us use their washer and dryer to clean up the car seat!
Anyway, once we arrived, it was great fun!  So much chocolate to taste, and so many eggs to chase!  There was even an Easter gingerbread house, wow!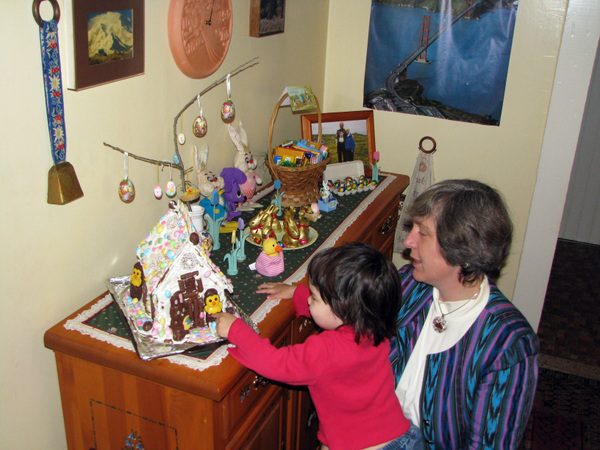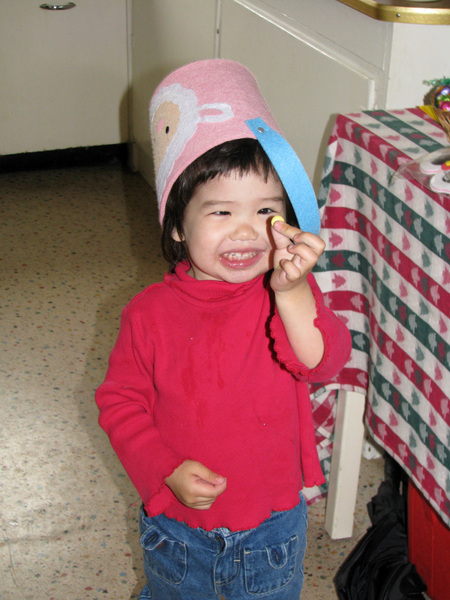 The Easter Bunnies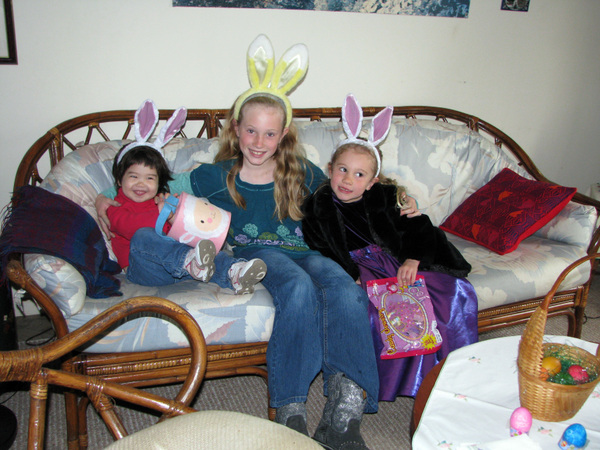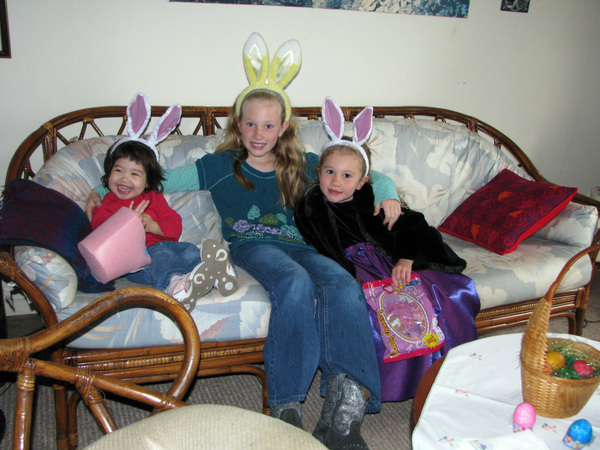 Chowing down on some Easter eggs! (non-chocolate, for a change)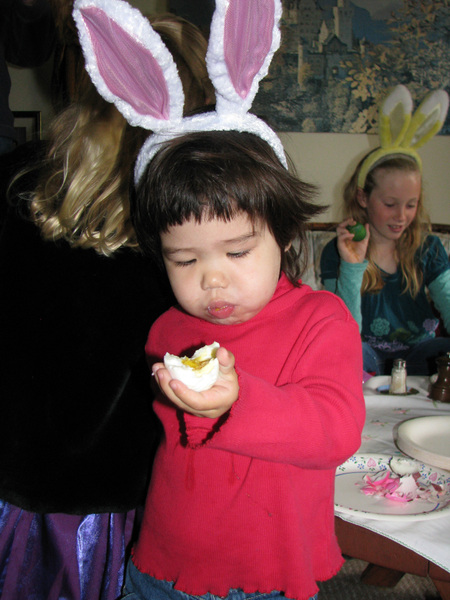 "OK Opa – I'm ready to go out hunting in the rain!"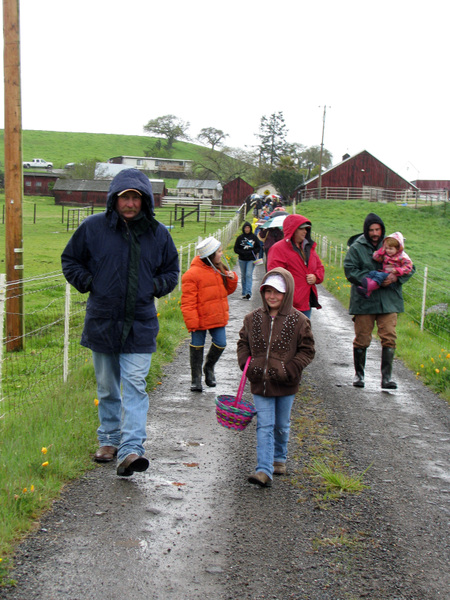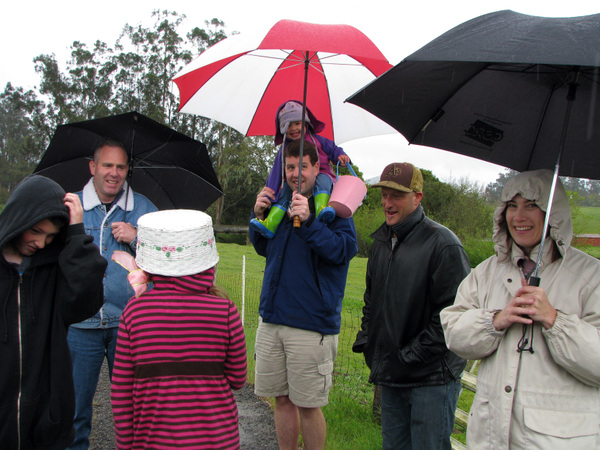 Annemarie didn't mind the rain at all – it was a blast!
Checking out the loot!